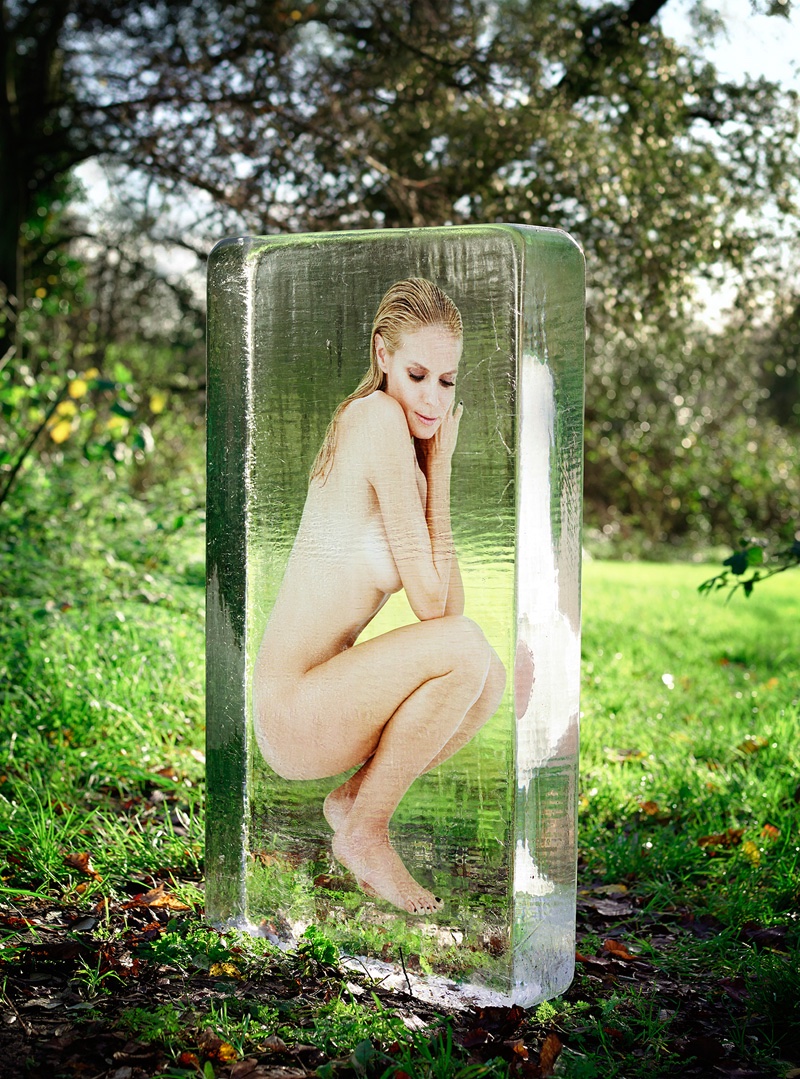 British photographer Rankin presents his fourth exhibition in Germany with 'Less is More', held at the Kunsthalle Rostock and curated by Ulrich Ptak. The exhibit focuses on the creative's conceptual work dating back to his time as co-founder of Dazed & Confused Magazine, and more contemporary images. In one picture, a naked Heidi Klum can be seen posing in a block of ice. In another, a model poses aflame with a smile.
About the exhibition, which features 150 pieces, Rankin says, "I really believe in photography that makes you think as well as feel something. 'Less is More' is the first time I've brought my more conceptual work together. It does what it says on the tin: showing fewer pieces that have more meaning to me".
Rankin's 'Less Is More' is curated by Ulrich Ptak and will run until 28th February 2016 at Kunsthalle Rostock.