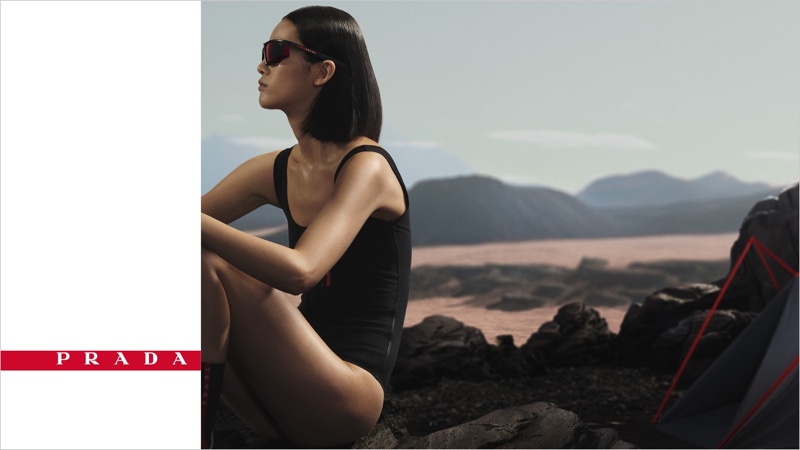 Prada Linea Rossa's captivating Spring-Summer 2023 campaign will transport you into a futuristic dreamscape. The renowned brand has joined forces with photographer Norbert Schoerner and OMA (The Office for Metropolitan Architecture) to create an extraordinary urban landscape as the perfect canvas for their latest collection.
Prada Linea Rossa Spring/Summer 2023 Campaign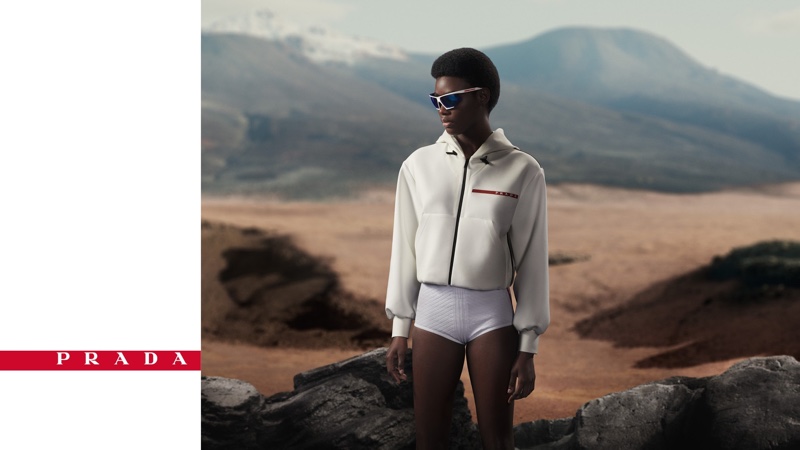 The Prada Linea Rossa spring 2023 sporty chic styles showcased in this campaign epitomize fashion meets function. From sleek bodysuits and swimsuits to lightweight and adaptable outerwear, the Italian designer brand's collection effortlessly transitions between black and white or daring fluo-orange hues.
These bold pieces are designed for the modern trendsetter who's always on the go, ready to conquer any climate or territory. Olivier Rizzo's impeccable styling brings an air of sophistication to the Prada Linea Rossa spring 2023 campaign, accentuating the cutting-edge designs and making them pop against the otherworldly backdrop.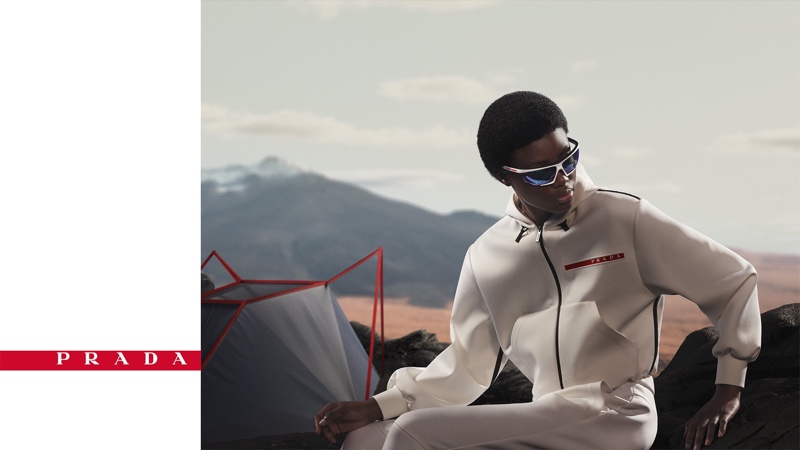 The advertisements feature Ruiqi Jiang, embodying the dynamic essence of the collection. One of the most striking elements of the campaign is the contrast between purpose and intent, as the collection blurs the lines between high-performance activewear and avant-garde fashion. It contrasts with the mainline Prada spring 2023 advertisements released earlier this year.