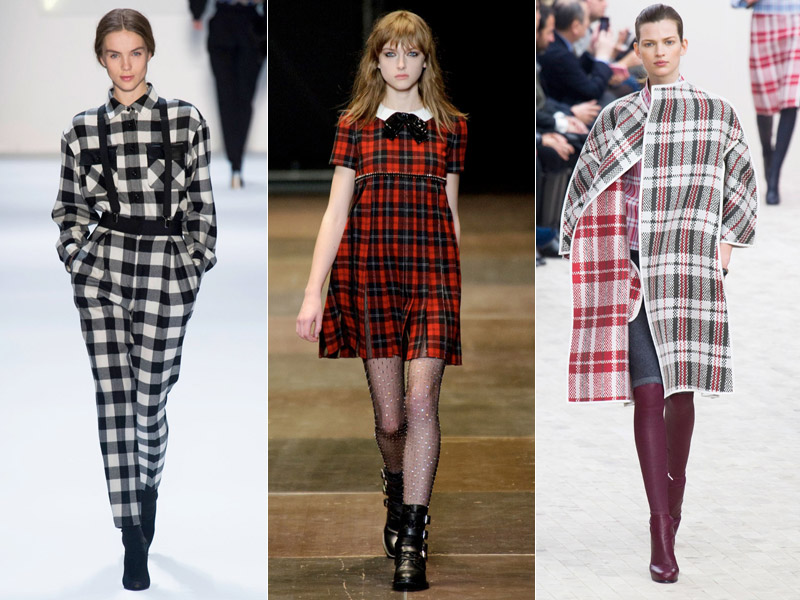 Bring on the Plaid – Fall is finally here and it looks like it is time to break out the plaid. The tartan trend doesn't just have to be for your grunge girl, but there are also ladylike ways to wear the check pattern. See our list of six plaid looks inspired the runway shows of Saint Laurent, Celine and Milly below.
Inspiration: Celine F/W 2013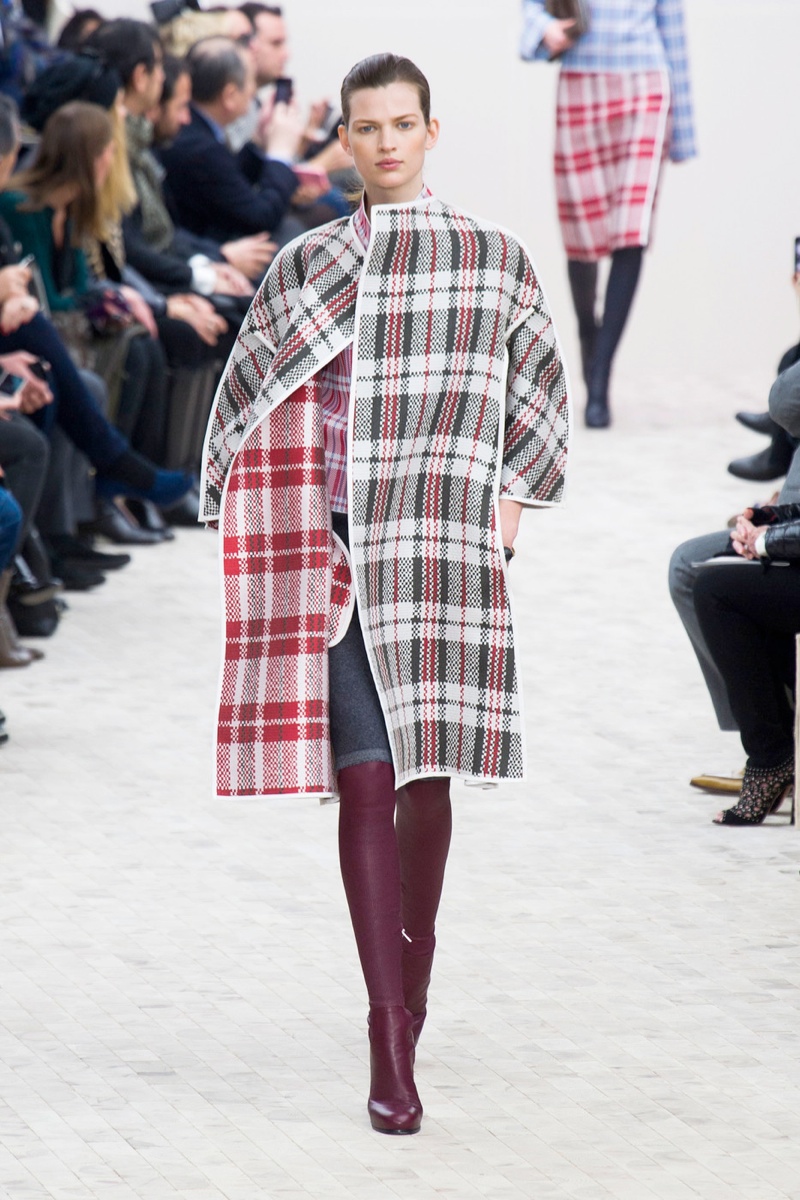 Celine designer Phoebe Philo created an elegant plaid look for the label's fall-winter collection. Paired with boots and fitted pants, it's a lesson in chic.
The Look for Less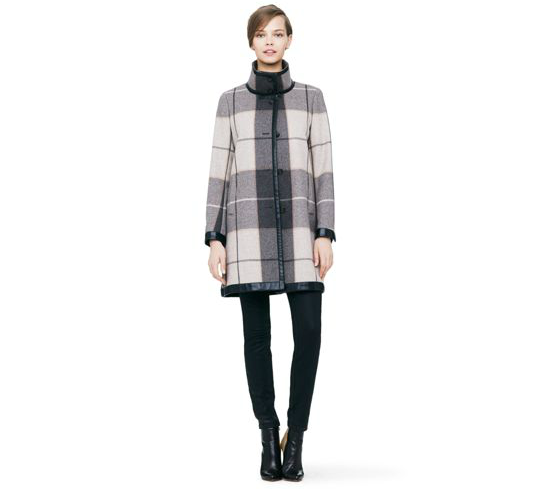 Club Monaco's wool coat with a vintage-inspired plaid pattern has a sleek silhouette that is cool, but won't break the bank. Samira Plaid Wool Leather Coat available at Club Monaco for $389.00.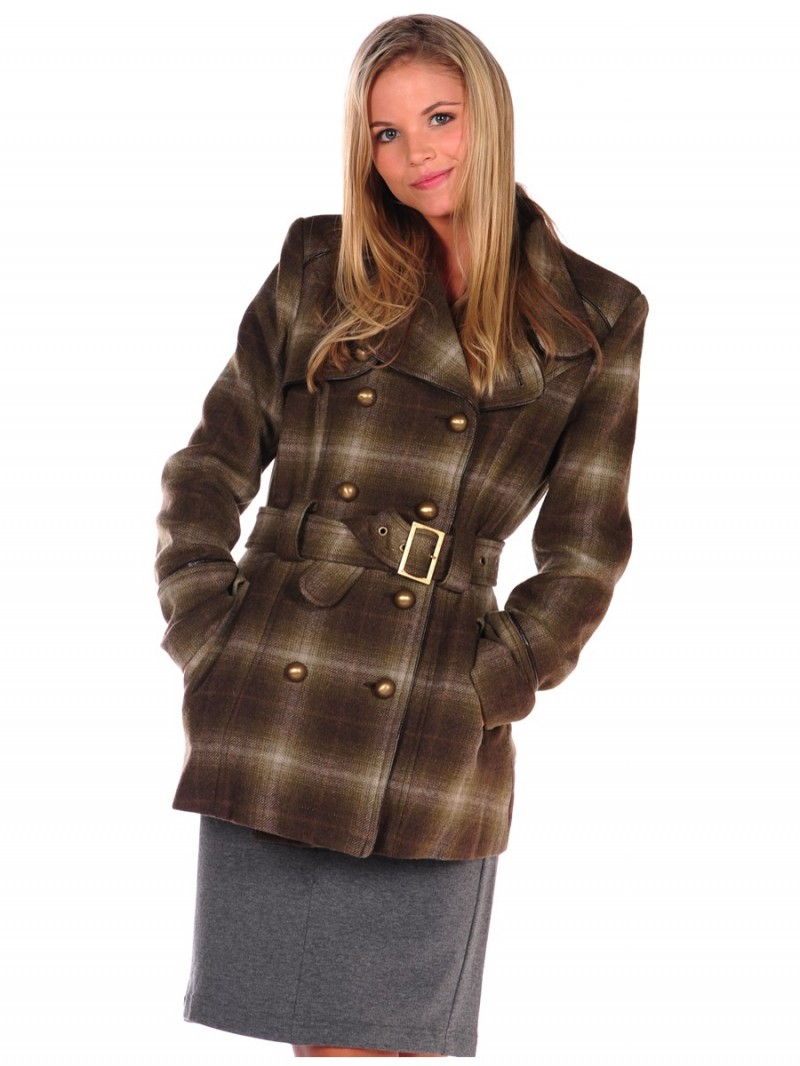 For a more rugged look, Stetson offers a wool plaid coat with faux leather detailing on the collar. Plaid Trench Coat with Faux Leather available at Stetson for $172.00.
Inspiration: Saint Laurent F/W 2013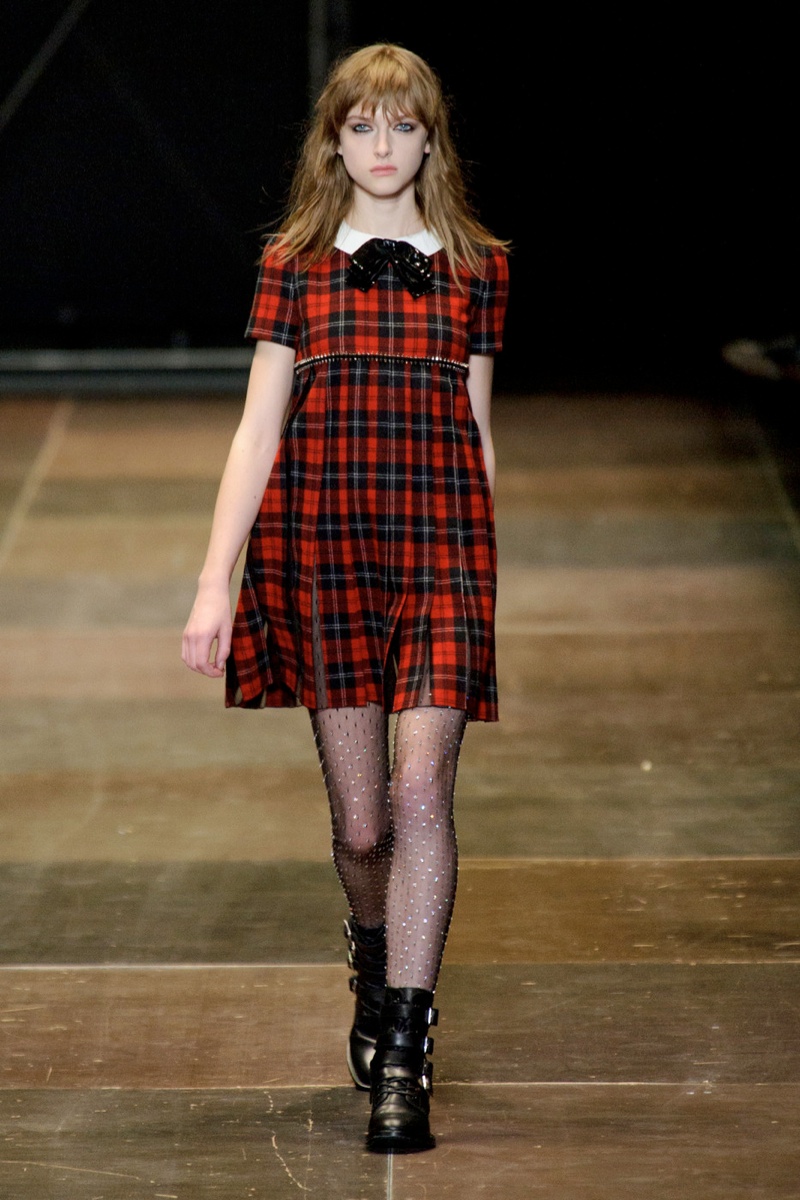 Hedi Slimane for Saint Laurent ushered in an era of grunge, and with it came cute baby doll plaid dresses adorned with bows and white collars. Talk about tough chic.
The Look for Less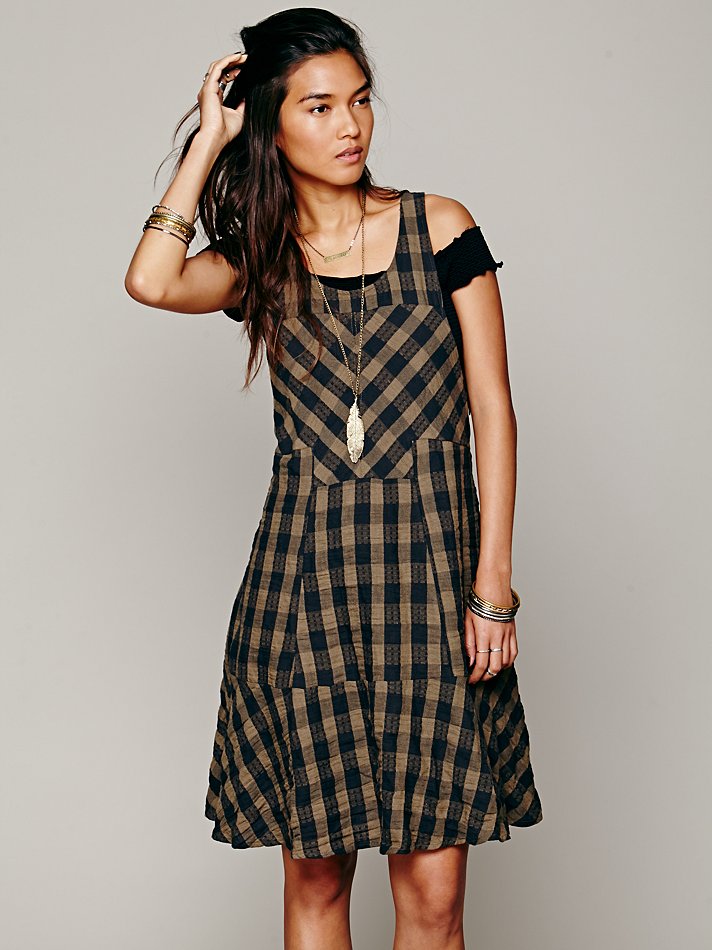 Free People gets in on the short plaid trend with a new dress. The rustic hues give the design a low-key look. Edie Plaid Swing Dress available at Free People for $89.00.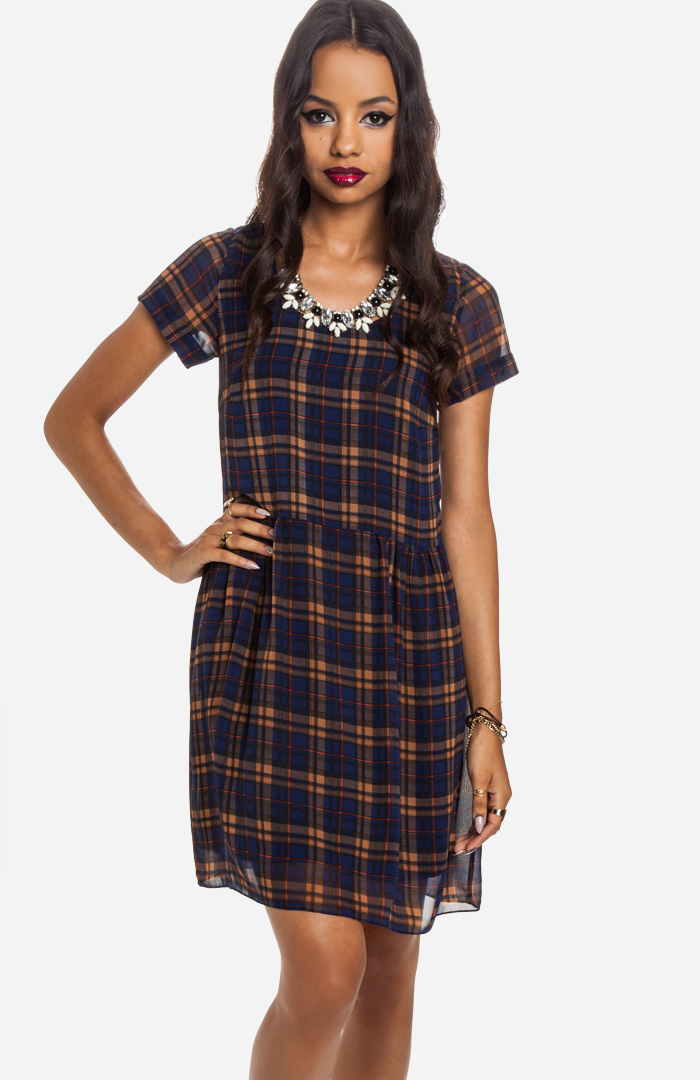 Nothing quite says grunge like oversized, and this dress from DV Dolce Vita is loose-fitting with short sleeves, a defined waist and full lining. DV Dolce Vita Adelaide Plaid Dress available at Daily Look for $119.00.
Inspiration: Milly F/W 2013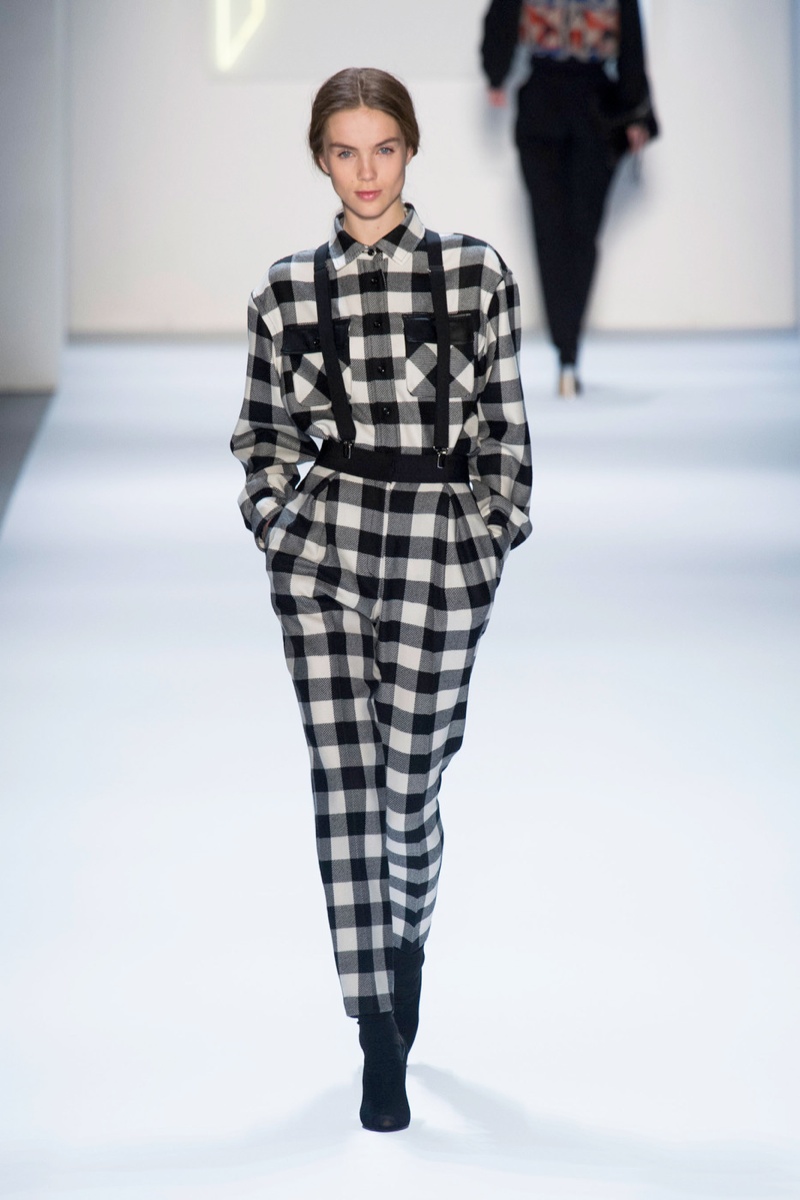 Milly offers plaid pants in a head to toe look for fall-winter. Let out your inner tough girl in this no-nonsense style.
The Look for Less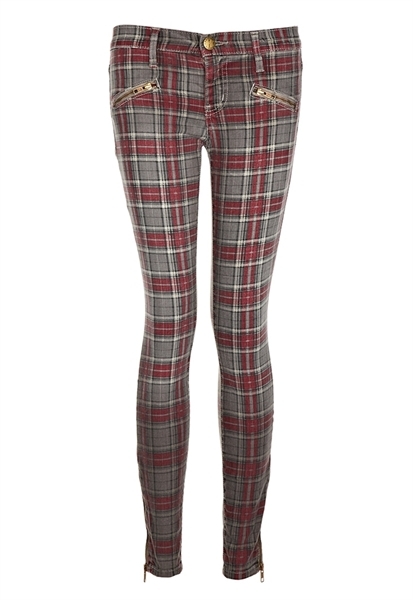 Current/Elliot has a cool pant style with a jean pair that is made in a red plaid pattern with an ombre effect going from light to dark in a skinny fit with zipper detailing. Current/Elliott The Soho Zip Stiletto Jean in Red Plaid available at Oxygen Boutique for $250.00.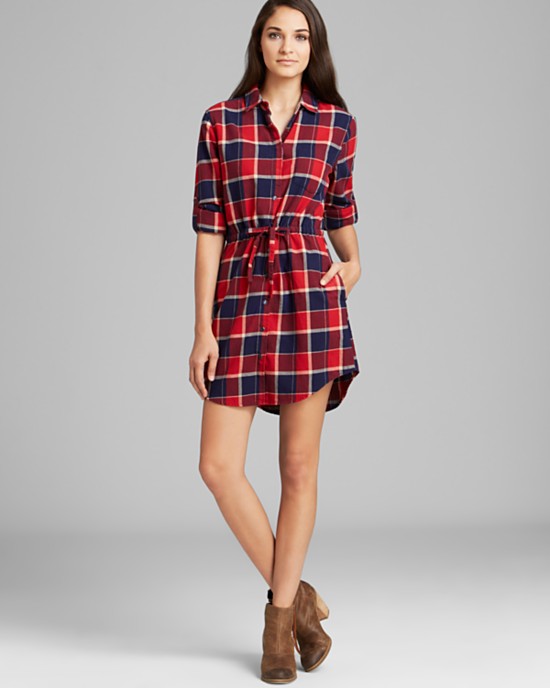 Whether you want to wear as a shirt or a dress, this oversized look from JACHS Girlfriend has an undeniable cool factor, and even has a matching tie to cinch the waist. JACHS Girlfriend Shirt Dress with Eda Plaid Tie Wais available at Bloomingdale's for $89.00.