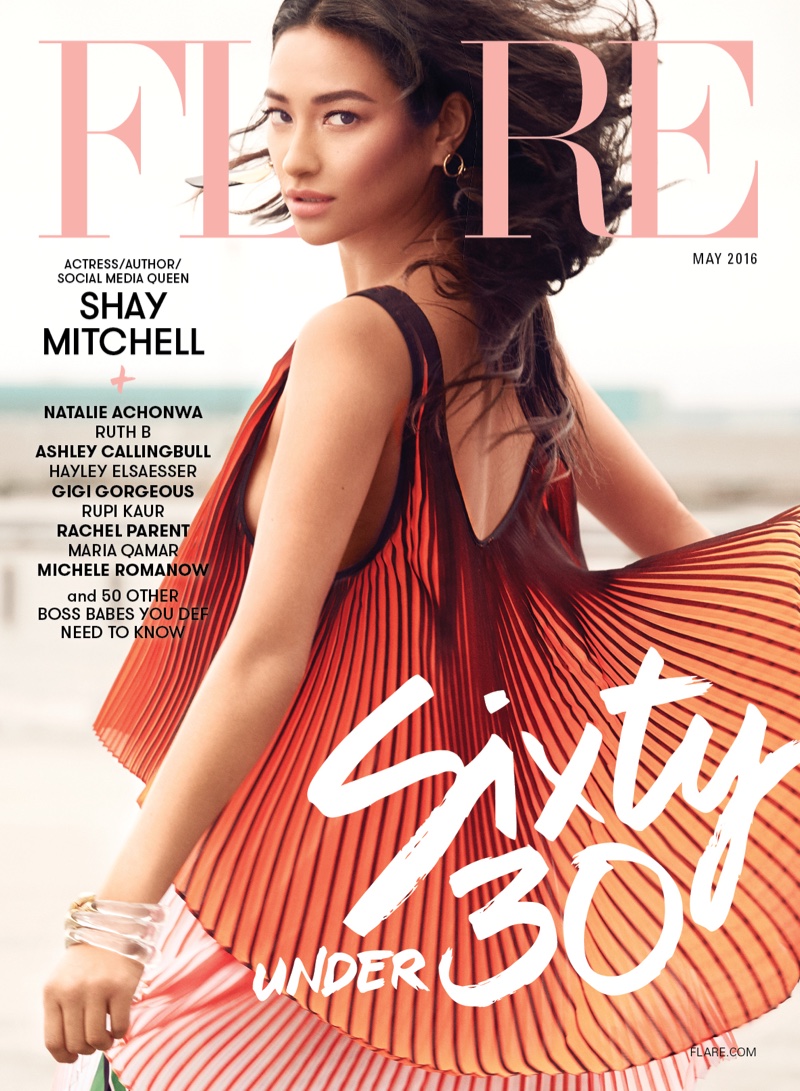 'Pretty Little Liars' star Shay Mitchell looks ready for summer on the May 2016 cover of FLARE Magazine. The actress wears a striped Stella McCartney top and pants with colorful hues and pleated detail. Inside the fashion glossy, Shay poses for Nino Munoz in even more designer looks from the likes of Fendi and Marni styled by Hayley Atkin. Shay's look is finished with her hair in tousled waves and a radiant makeup look.
In her interview, she opens up about writing a book, Kim Kardashian's naked selfie and more. "Kim is a grown woman, and she can make her own decisions," Shay says about the infamous Instagram post. "I'm not about to judge her for her nude selfie. What I do have a problem with is young girls doing it for attention or to get more likes. They don't realize it's going to be on the Internet for all time." 
Related: The 'Pretty Little Liars' Cast Looks Sexy in Black for Season 6 Promos
Shay Mitchell – FLARE Magazine May 2016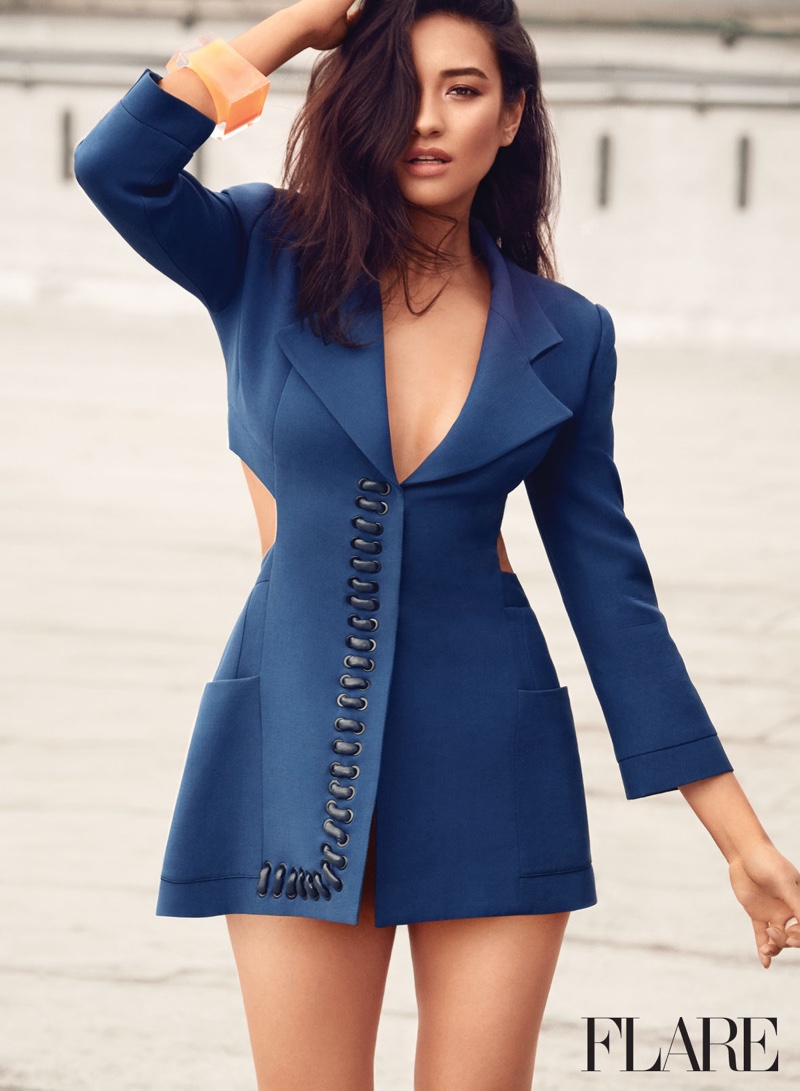 Shay also talks about editing social media photos. "Sure, I'm guilty of taking out a blemish here and there. And I'm also not afraid to tell people, 'Oh, to get that one good photo, I took 5,000.' These photos are going to be out there forever." 
For more of Shay Mitchell's interview, purchase FLARE on Texture.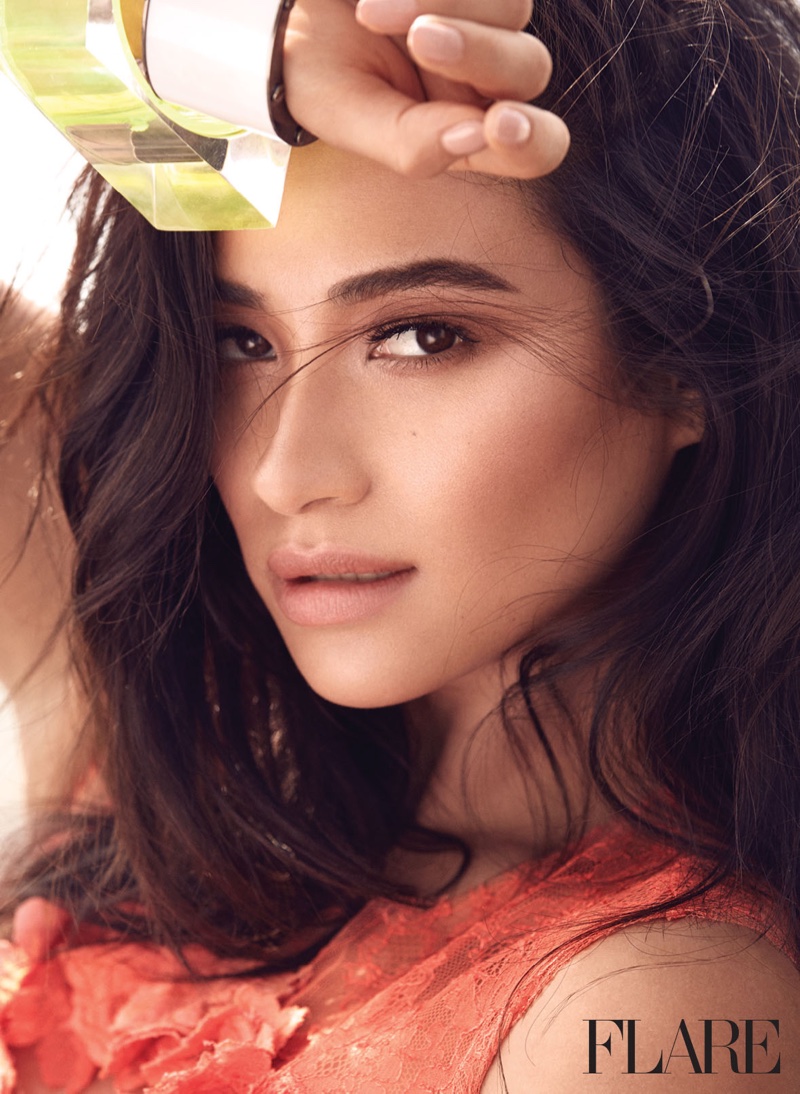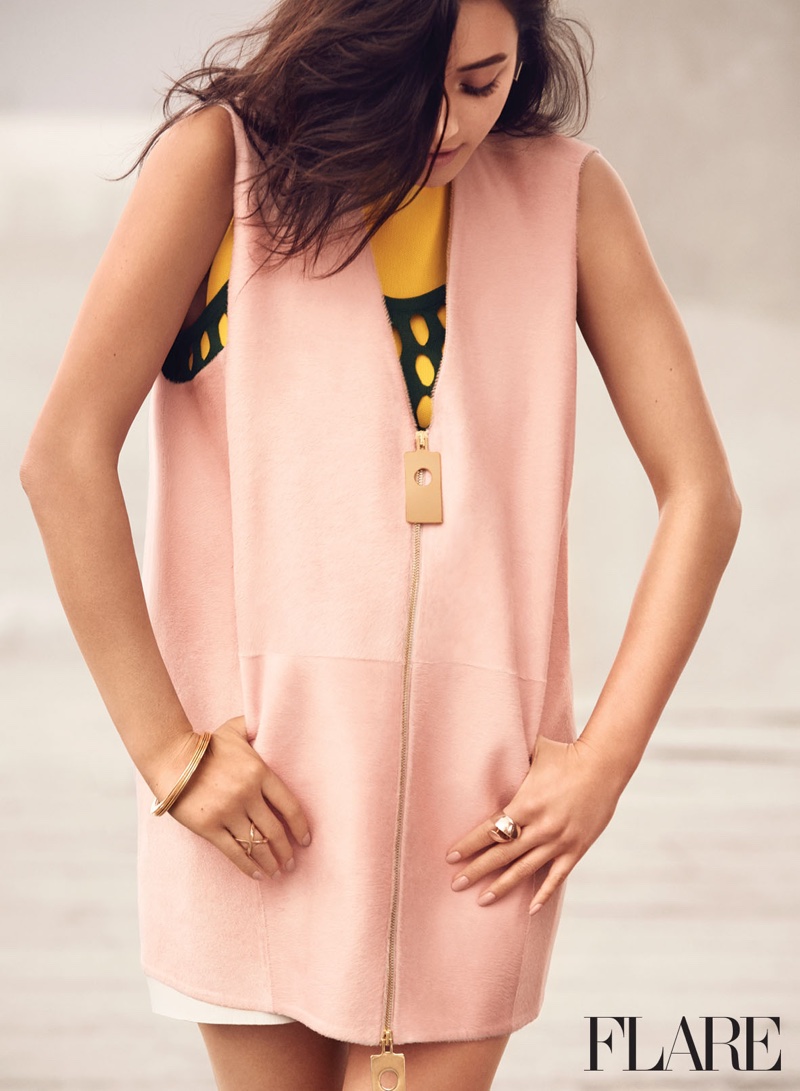 Photos: FLARE/Nino Munoz