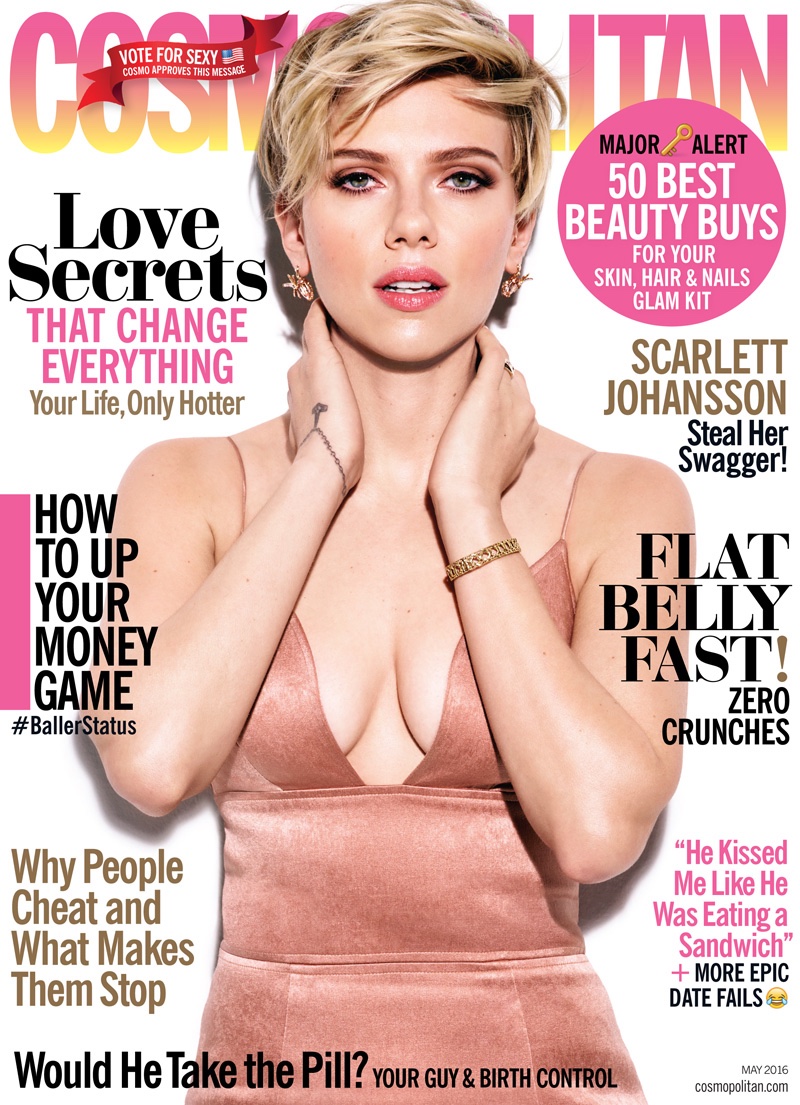 Actress Scarlett Johansson lands the May 2016 cover of Cosmopolitan Magazine, wearing a Christian Siriano dress while flaunting major cleavage. Inside the magazine, Scarlett poses for James White in body conscious looks including a sharp blazer look as well a white Jonathan Simkhai dress.
Related: See Scarlett Johansson's Bombshell Hairstyles
In her interview, the blonde star talks about the government cutting the budget for Planned Parenthood, equal pay in Hollywood, hitting rock bottom and more. "There's something icky about me having that conversation unless it applies to a greater whole… " she says about the gender pay gap discussion.
Scarlett Johansson – Cosmopolitan Magazine May 2016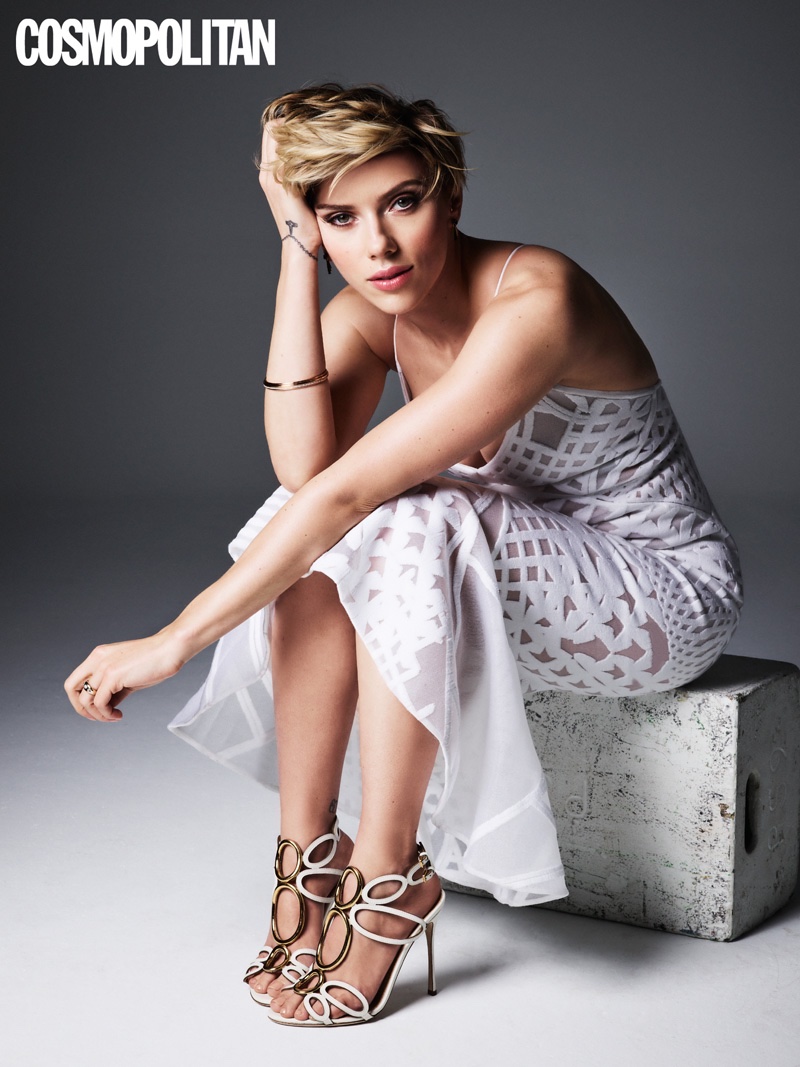 "I am very fortunate, I make a really good living, and I'm proud to be an actress who's making as much as many of my male peers at this stage… I think every woman has [been underpaid], but unless I'm addressing it as a larger problem, for me to talk about my own personal experience with it feels a little obnoxious. It's part of a larger conversation about feminism in general."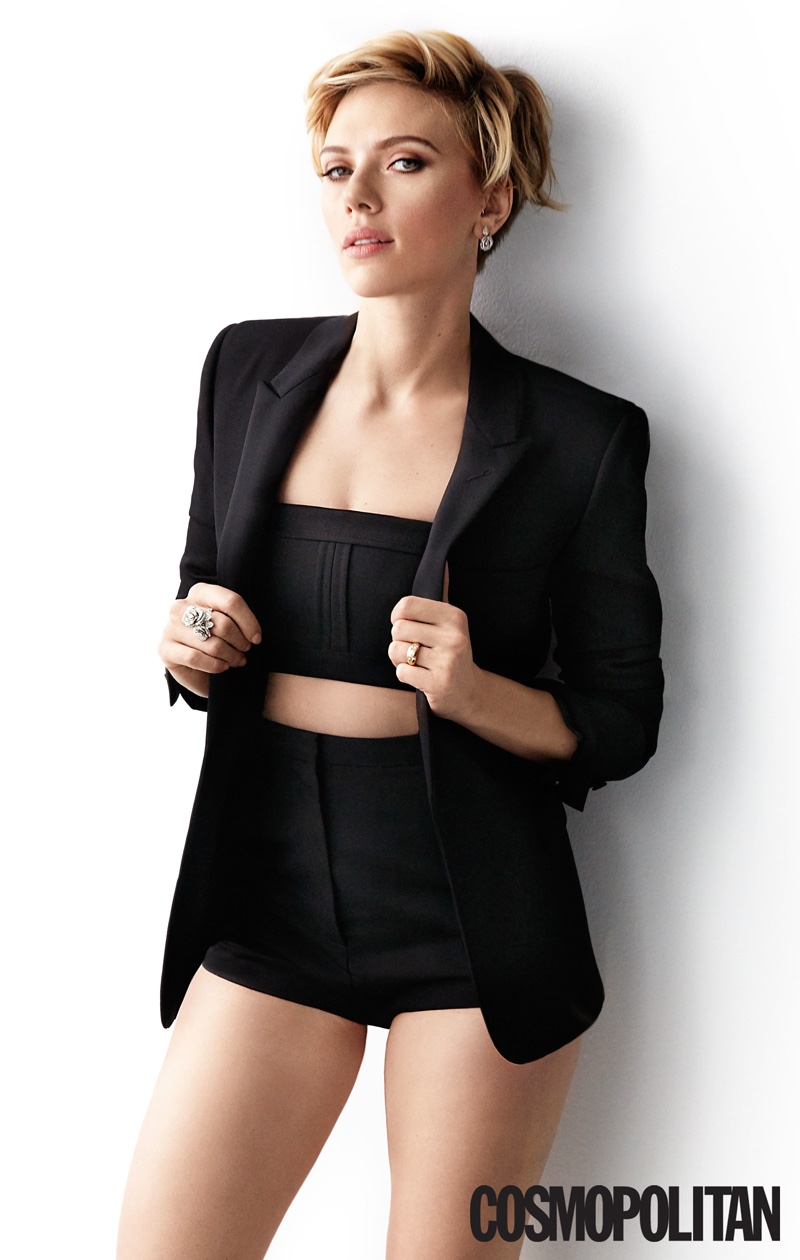 Scarlett Johansson – Captain America: Civil War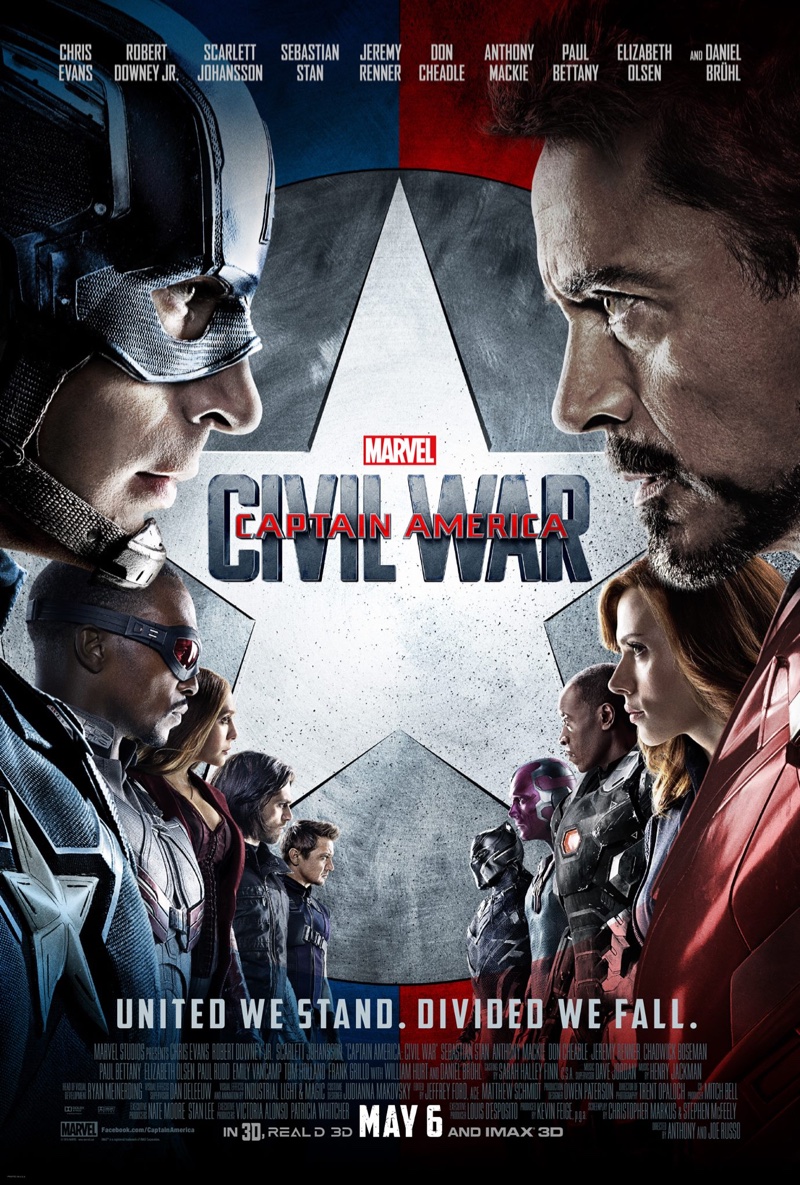 Scarlett Johansson stars as Black Widow in the upcoming Marvel film 'Captain America: Civil War'. Out on May 6th, the movie follows the events of 'Avengers: Age of Ultron'. When the government wants to step in and monitor the The Avengers, it results in conflict with superheroes taking sides between Iron Man and Captain America.