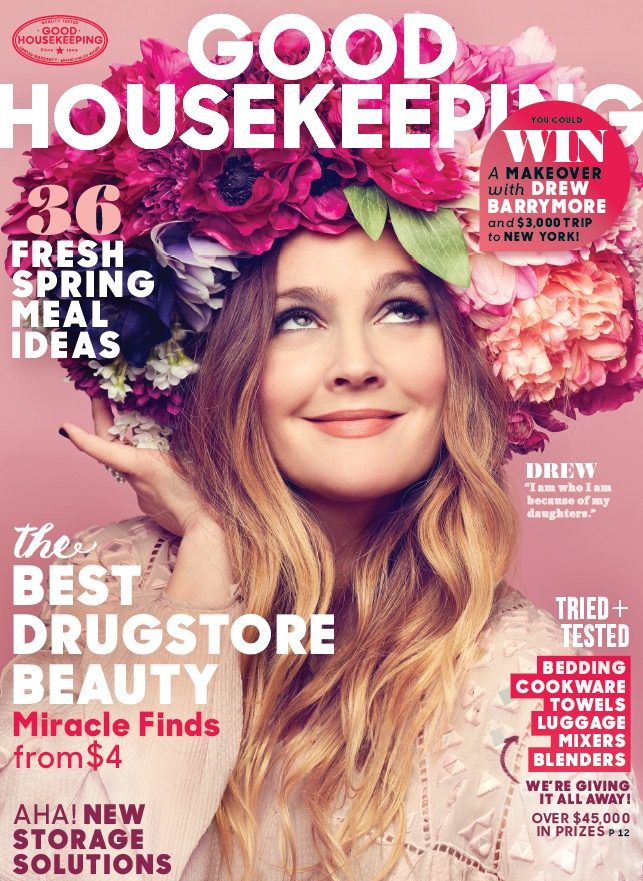 Actress, director, author and entrepreneur Drew Barrymore is all about flower power as she covers the May 2016 issue of Good Housekeeping. Barrymore is a flirty vision as she poses for images by photographer Brian Bowen Smith. Wearing irresistible spring styles, Barrymore is pictured in Rebecca Taylor, Jill Stuart and Kate Spade fashions.
Drew Barrymore Good Housekeeping Photo Shoot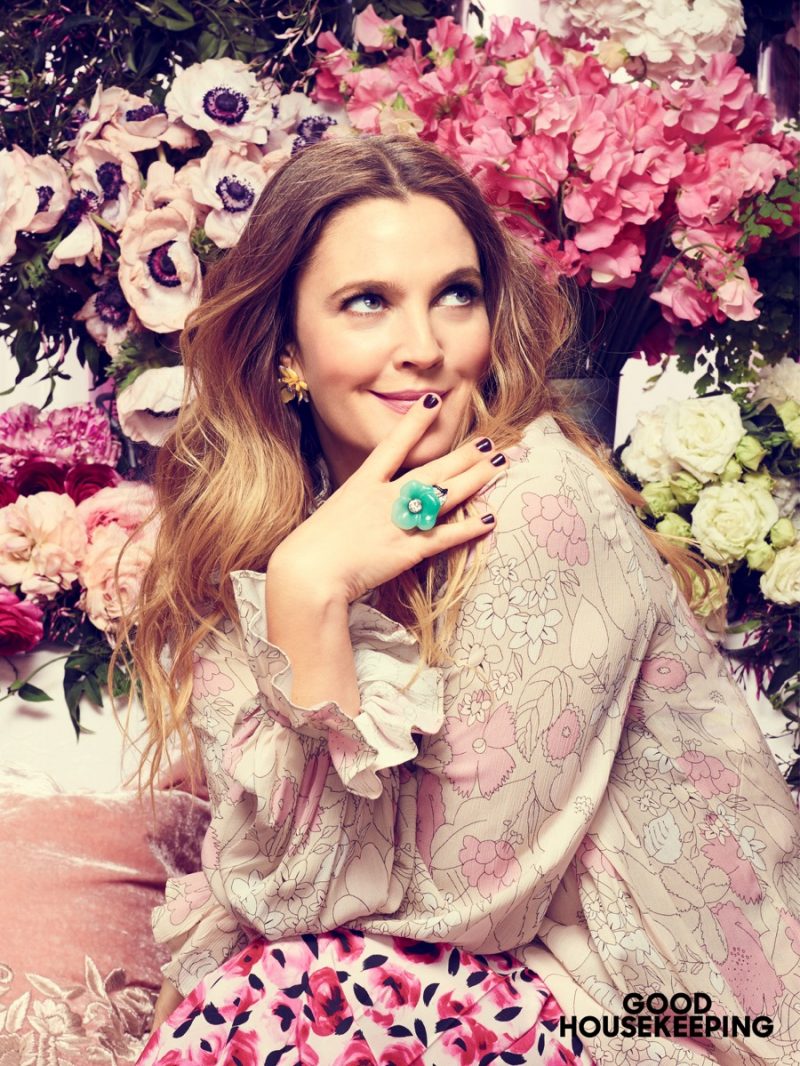 Talking to the magazine about being the CEO of her own makeup line Flower Beauty, Barrymore shares, "I always fantasized about having a desk job, because it seemed like such a consistent life, and nothing about mine was grounded. And being a CEO? I mean, it's pretty gangster. I just really want to be part of a team that makes business and creative decisions. I care so much about messaging, and for me, my message has been completely consistent my whole life. Girls can do anything. Girls should have fun. Life is an all-ages party, and everyone's invited."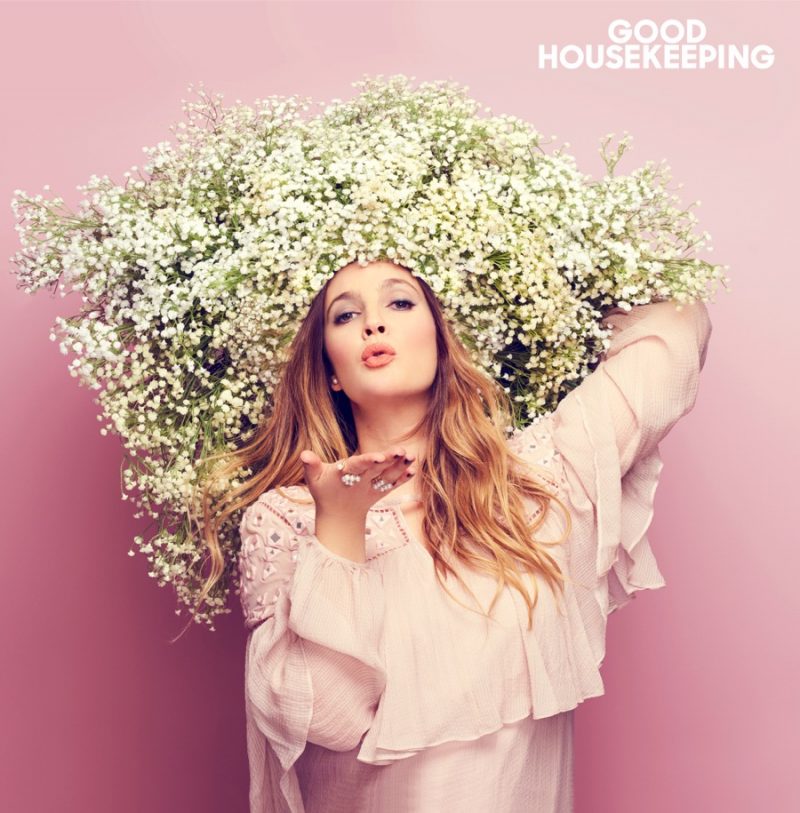 On the subject of having amazing girlfriends such as Cameron Diaz, Barrymore explains, "f you are in scary prison in the middle of nowhere, call Cameron. She'll get you out. If you're looking for the best dinner-cooking partner and watching- TV-on-the-couch friend, call her. If someone is in a medical situation, call her! She's the most loyal, fierce, fun, cozy friend. We have incredible honesty with each other, and we work hard on our lives and our friendship. My girlfriends are my first family, and they know that I would lie down and die for them. My love for them is unbreakable." Read more on GoodHousekeeping.com.
Recent Drew Barrymore Magazine Covers