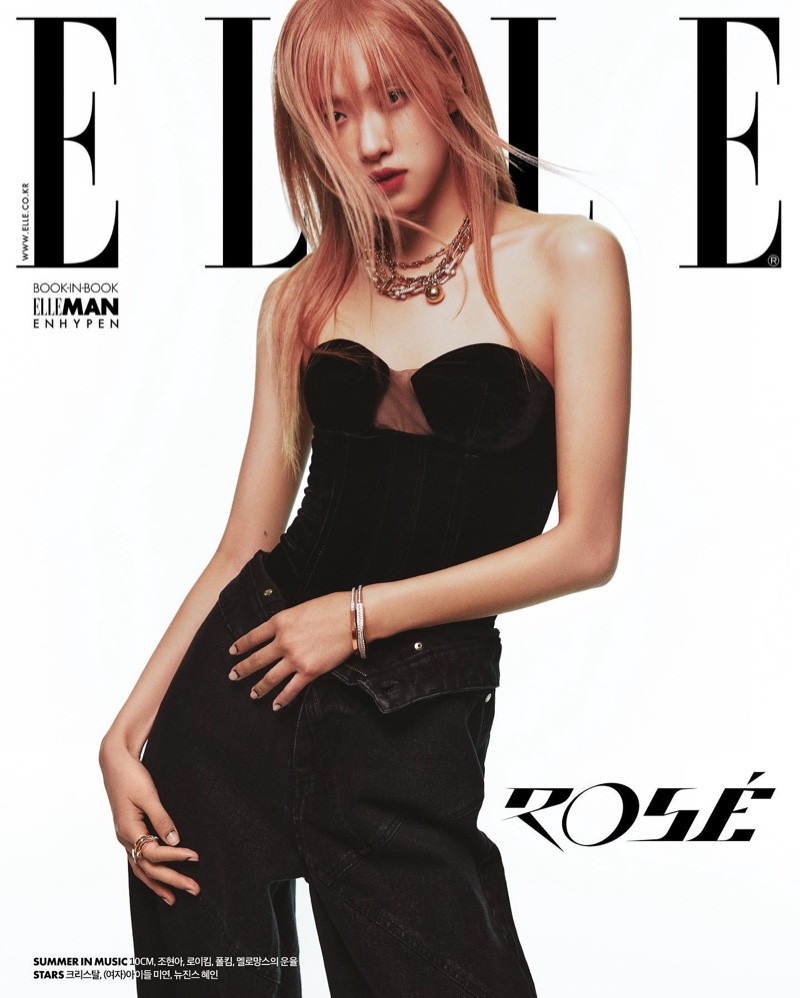 In a display of style, ROSÉ of BLACKPINK graces the cover of ELLE Korea for the June 2023 issue. Three stunning images, skillfully captured by the lens of Jang Dukhwa, effortlessly showcase ROSÉ's charming persona.
The first image exudes a sense of edgy sophistication as ROSÉ dons an all-black ensemble featuring a mesmerizing bustier top paired flawlessly with dark jeans. Adding a touch of glamour, she adorns herself with the timeless elegance of Tiffany & Co., proudly embodying her role as the brand's ambassador.
ROSÉ ELLE Korea June 2023 Photoshoot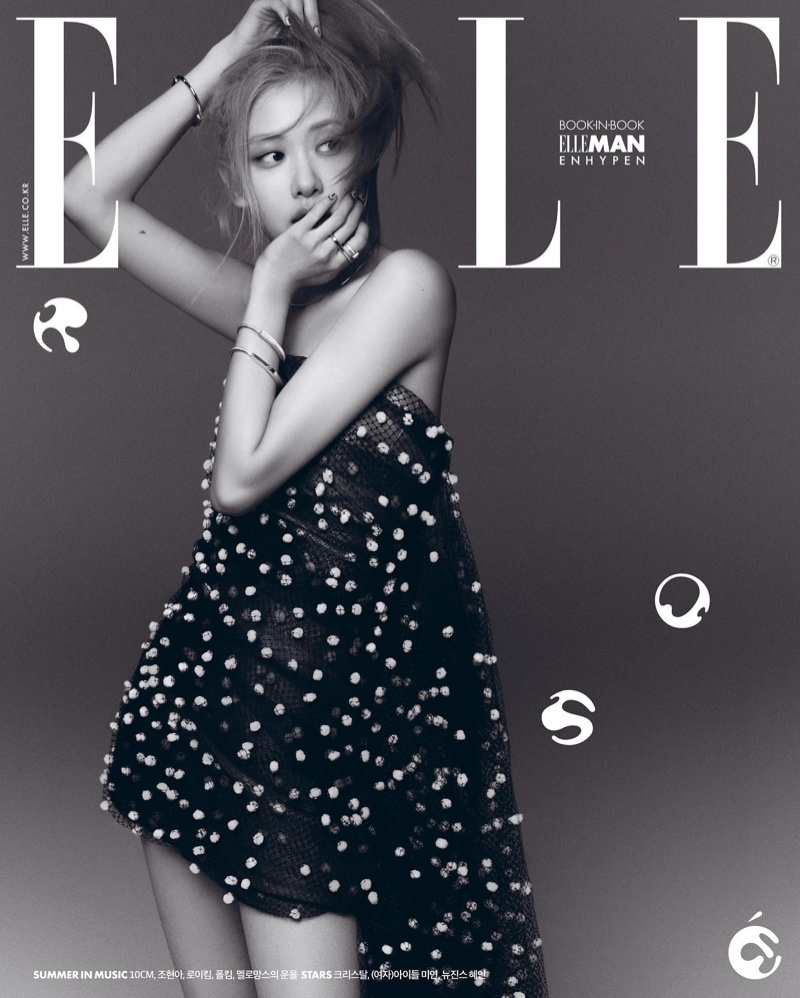 Styled impeccably by Park Minhee, ROSÉ exudes confidence and charisma, encapsulating the essence of a true fashion icon. Not a stranger to the spotlight, Rosé recently graced the cover of GQ Korea, further solidifying her status as a force to be reckoned with.
The second ELLE cover image captures the pink-haired star in a captivating moment, donning an embellished strapless dress that exudes both grace and allure. Captured in black and white, the monochromatic palette only intensifies the raw beauty emanating from the artist.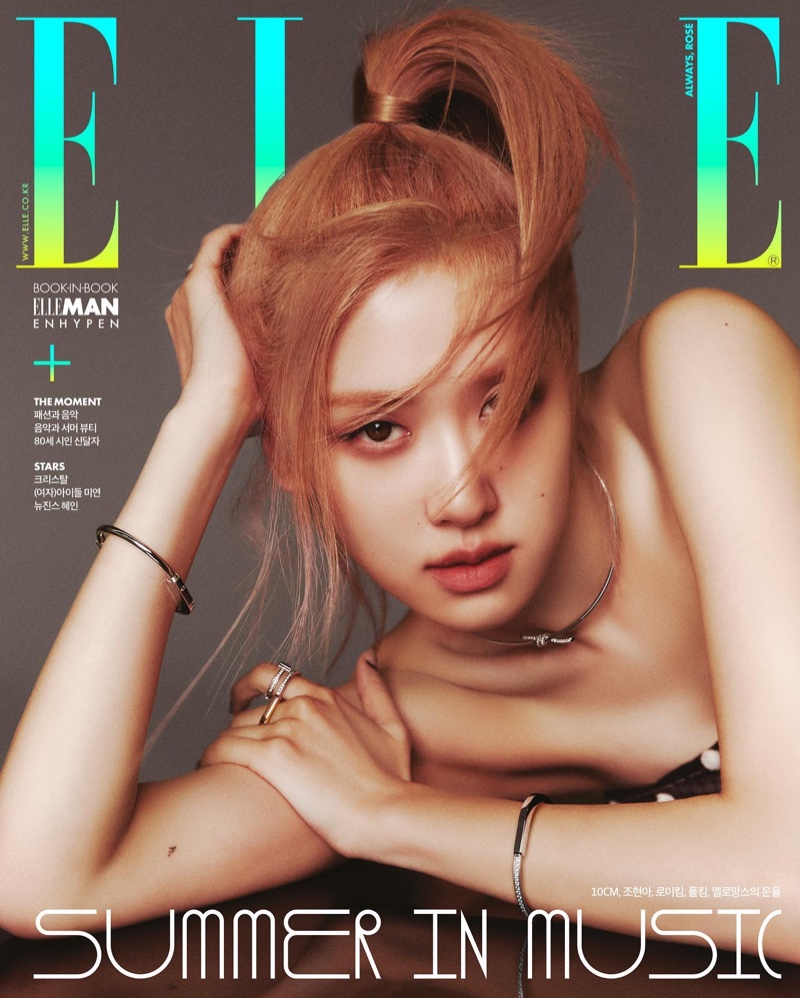 In the third image, a striking closeup shot, ROSÉ mesmerizes the viewer with a playful yet elegant messy updo, crafted masterfully by hairstylist Lee Seon-Yeong. The impeccable makeup, skillfully applied by Myungsun Lee, enhances the star's natural features, allowing her essence to shine through.
In a revealing interview, ROSÉ discusses her commanding stage presence, expressing that it brings out a newfound daringness within her. She describes feeling like a confident and strong protagonist, akin to a hero in a movie.
According to her, believing in oneself and exuding confidence are essential elements that enhance the quality of a song. Her words embody her unwavering self-assurance and indomitable spirit, which have propelled her to the forefront of the global music scene.