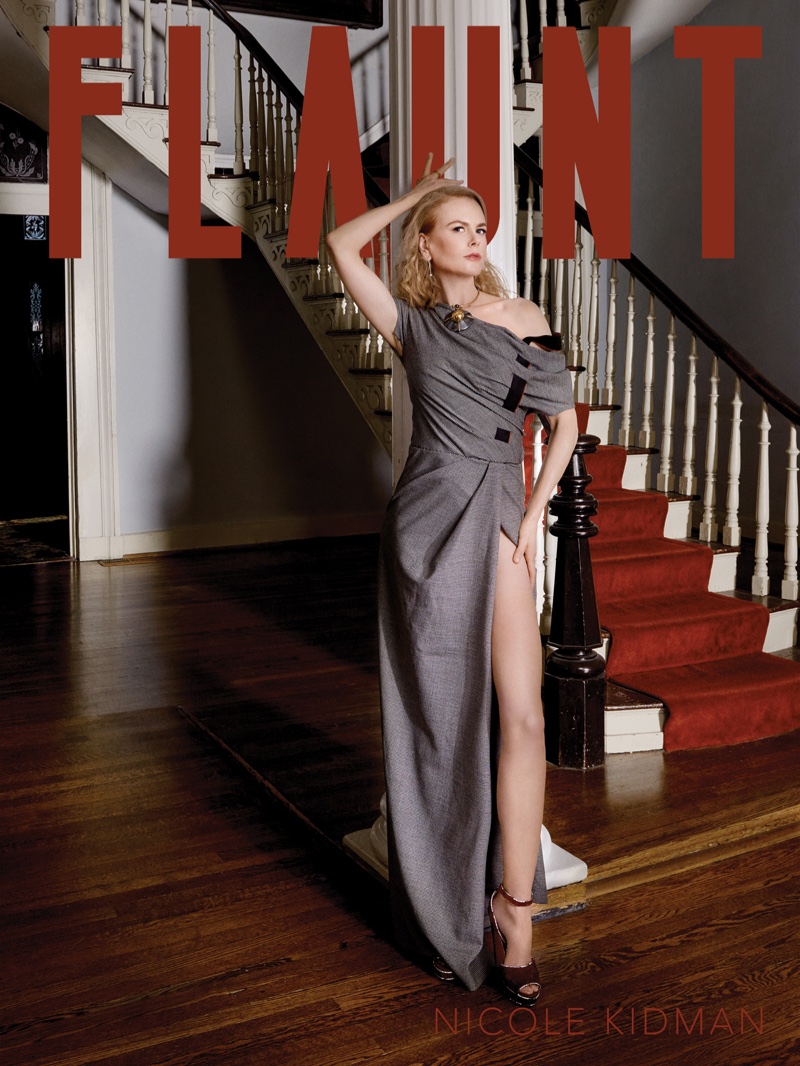 Actress Nicole Kidman graces the Nocturne Issue of Flaunt Magazine. The 'Big Little Lies' star wears a Vionnet dress with a slit and Christian Louboutin shoes photographed by Yu Tsai. Stylist Mui-Hai Chu pieces together a wardrobe of super luxe looks from the fall collections. Against the backdrop of an ornate table setting and classic paintings, Nicole wears a mix of embellished dresses, lace coats and strappy heels. The redhead actress poses in the designs of Prada, Gucci, Dior and more.
Related: Nicole Kidman Sparkles in Dior Haute Couture for Town & Country
Nicole Kidman – Flaunt Magazine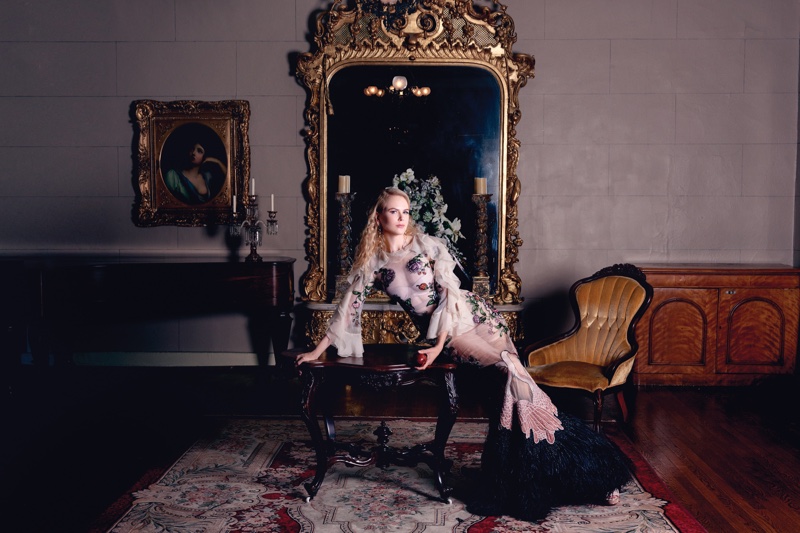 Nicole Kidman on Choosing Acting Roles
At 49-years-old, Nicole Kidman talks about the type of roles she is looking for now. "I'm committed to the stories ultimately… and storytellers, and substantial female roles," she says. "At this age, time is precious. There's no reason to waste it on projects I'm not interested in. You don't have to just rely on what's thrown your way."
She continues, "I would have loved to take my play Photograph 51 to New York but I just couldn't do it. I'm a mother and a wife and it wasn't going to work for our family." Those parent-teacher conferences won't wait, after all.