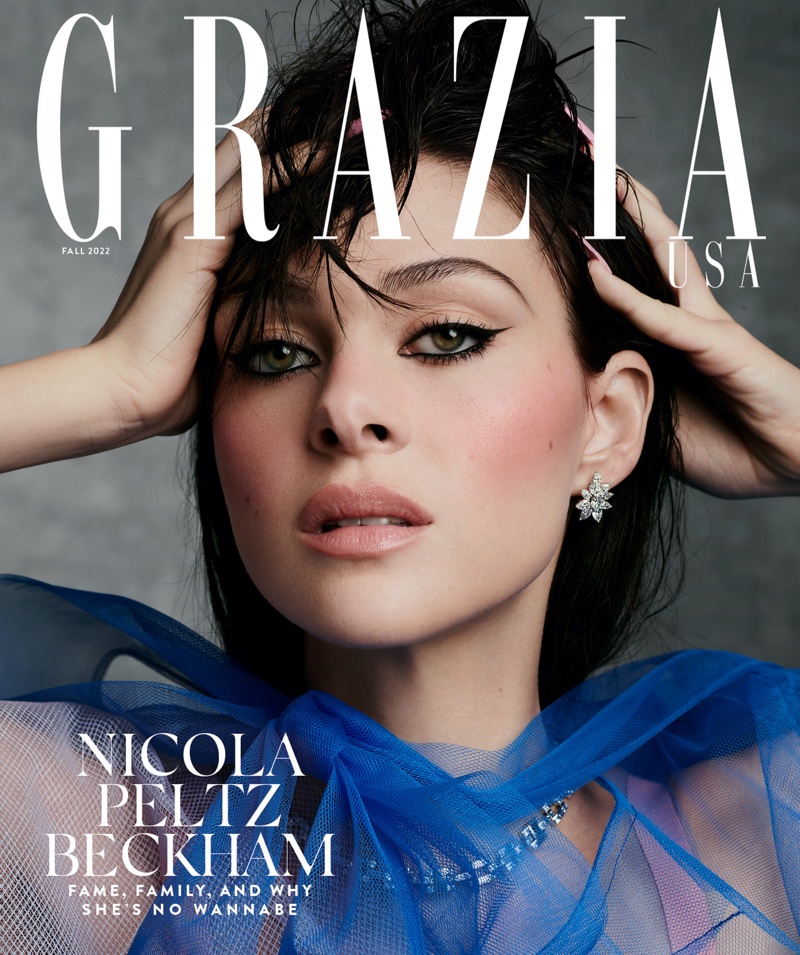 Lensed by Jason Kim, actress Nicola Peltz Beckham graces the Fall 2022 cover of Grazia USA. Her look is accessorized with earrings, and a necklace by Tiffany & Co. paired with designs by Maison Margiela. She embodies the epitome of sophistication in the accompanying photographs, shot while she was dressed in ensembles styled by Karen Levitt.
Nicola Peltz Beckham by Jason Kim for Grazia USA Fall 2022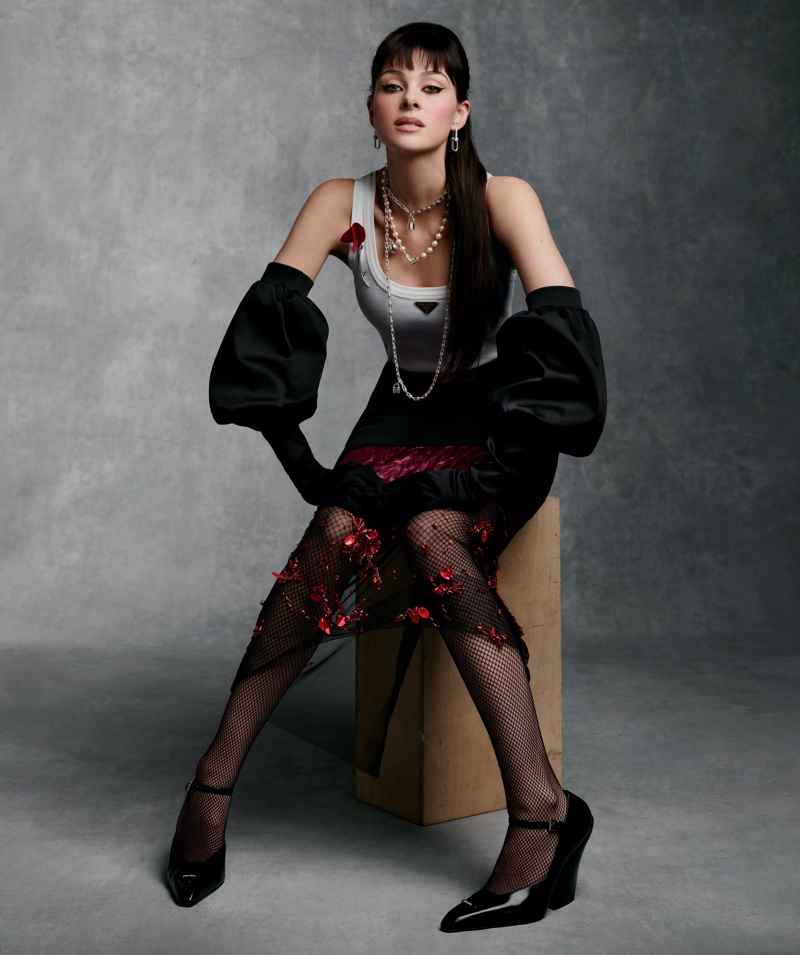 In one picture, Nicola Peltz Beckham poses while dressed in a tank top, skirt, and heels by Prada paired with voluminous gloves. In a different photograph, the newlywed can be seen wearing a hot pink Valentino cape and pants and accessorizes her look with a silver bow in her hair.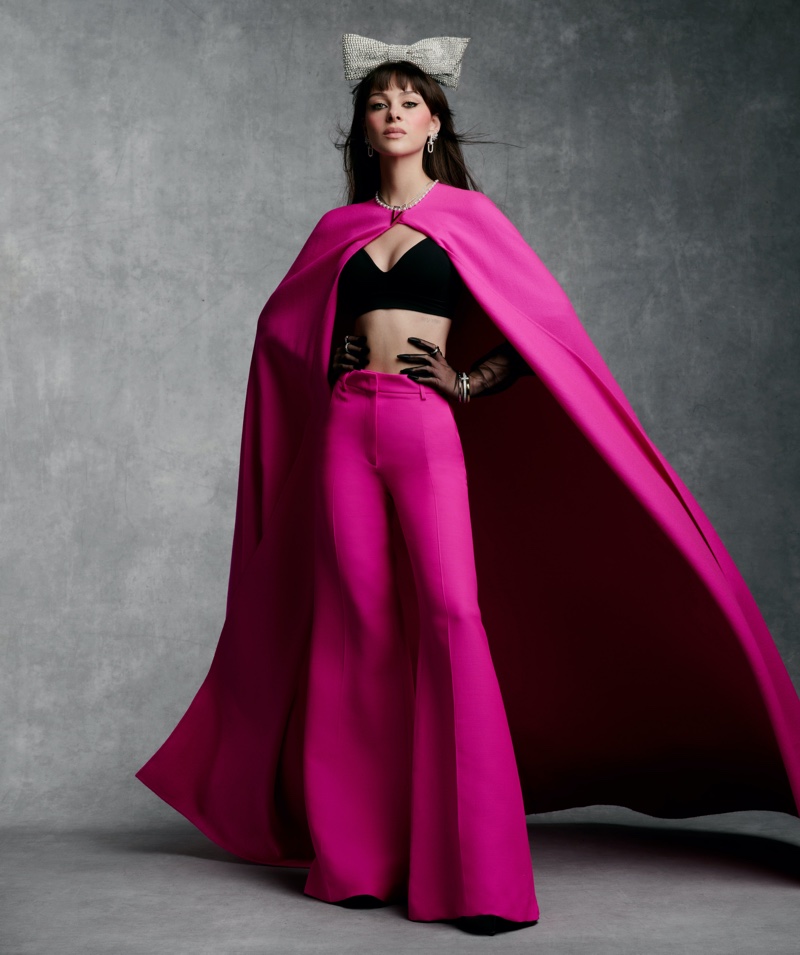 "Brooklyn tells me every day that he wants kids yesterday and that makes me fall way more in love with him," Nicola tells Grazia about starting a family with her husband, Brooklyn Beckham. "I love that he says that. I'm so excited to be a mom one day. I just want to be as good as a mom as my mom is and give them all my attention. So, I feel like I have to do a few more work things before I have kids. But we definitely want a very big family."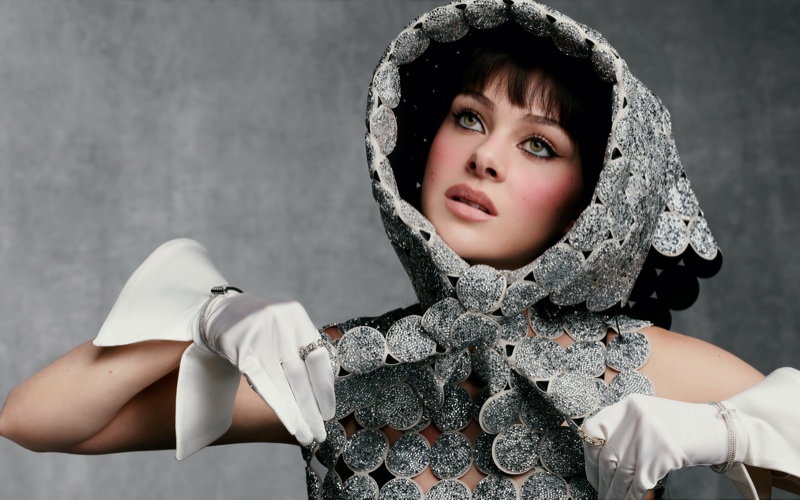 Elsewhere, she captivates by wearing a bustier and dress by Versace, along with brooches and jewelry by Tiffany & Co. In the name of beauty, hairstylist Joeri Rouffa works their magic on Nicola Peltz Beckham's dark tresses (that she recently changed from blonde), and makeup artist Kate Lee gives her a winged eyeliner look.