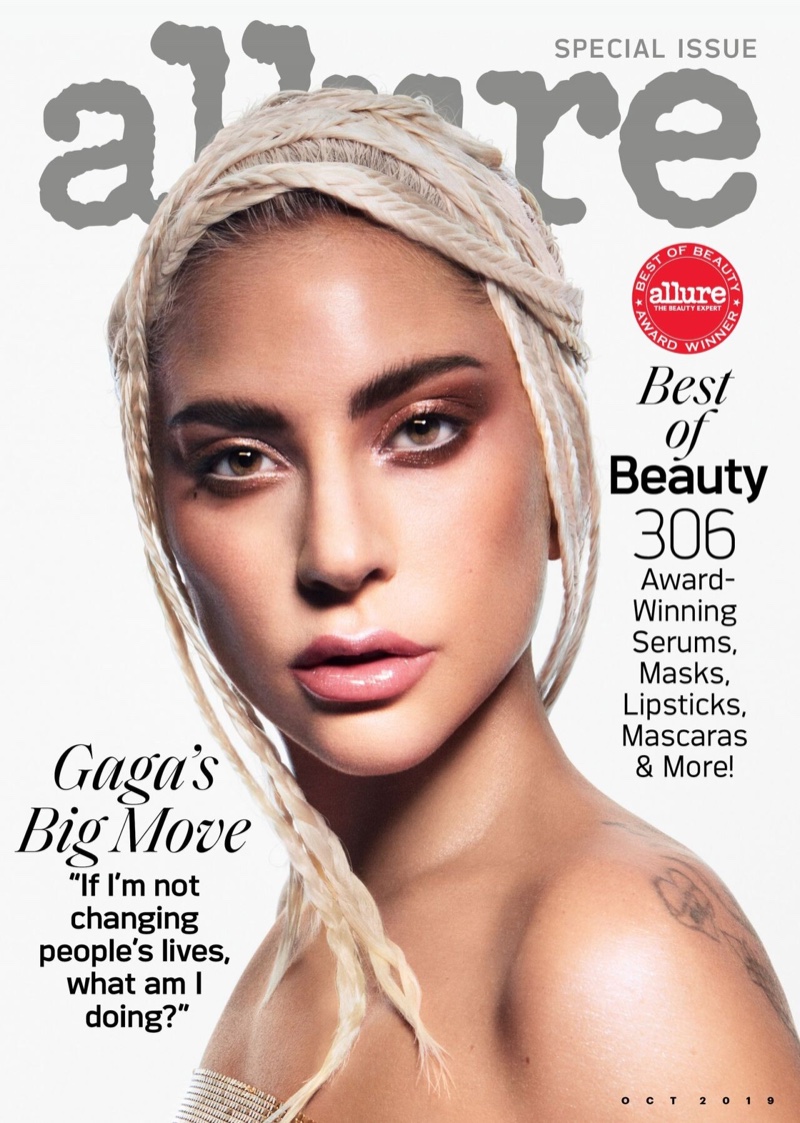 Lady Gaga gets her closeup on Allure Magazine's October 2019 cover. Captured by Daniel Jackson, she wears a Julia Clancey turban as a top with a braided hairstyle. For accompanying images, Gaga shows off makeup from her Haus Laboratories cosmetics line. Styled by Nicola Formichetti, the pop star embraces an opulent wardrobe. Hair stylist Frederic Aspiras works on her twisted tresses with makeup by Sarah Tanno.
Related: Lady Gaga Gets Her Closeup in New Makeup Line – Haus Laboratories

Cover Shoot: Lady Gaga for Allure October 2019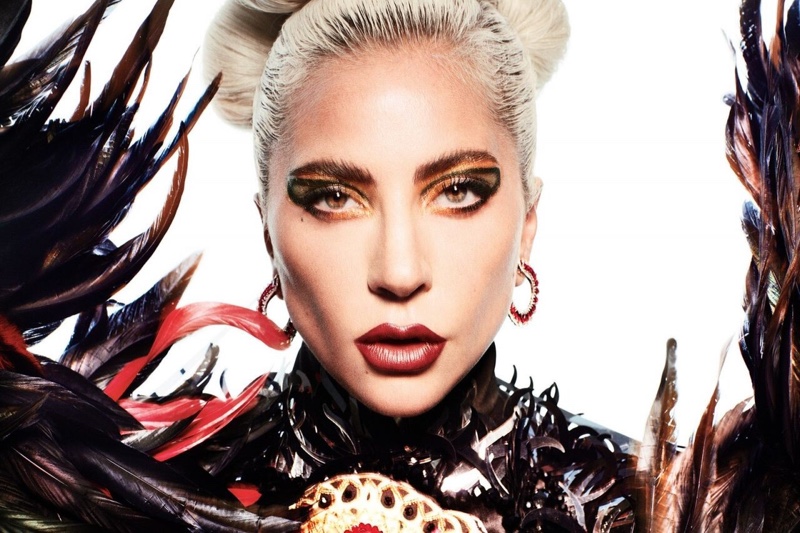 Lady Gaga on The Power of Makeup
In her interview, Lady Gaga talks about how makeup helped her self image.
I never felt beautiful, and I still have days that I don't feel beautiful," she says. "All of the insecurities that I've dealt with my whole life from being bullied when I was younger, they come right back up to bite me. Then I put makeup on, and before I know it I feel this superhero within. It gives me those wings to fly."