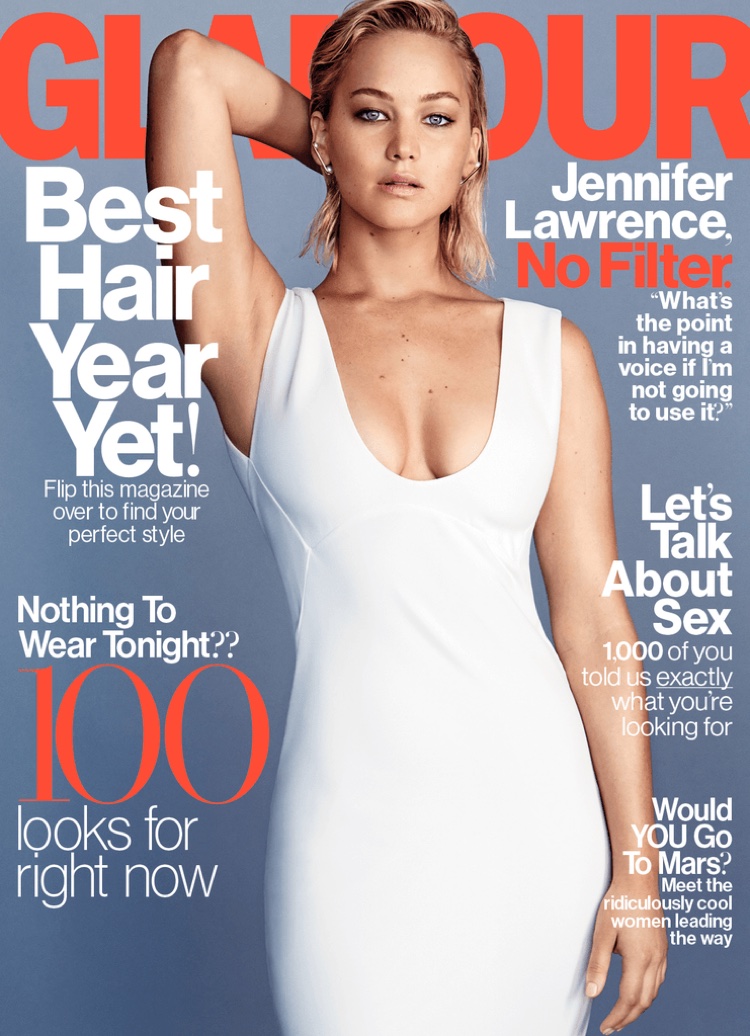 Actress Jennifer Lawrence looks white hot on the February 2016 cover of Glamour Magazine. The 'JOY' star poses in a white gown, baring plenty of cleavage for the Patrick Demarchelier lensed image. Inside the magazine, it is even more of a show of skin as she poses in a black swimsuit and dress with cutout sides.
Related: See Jennifer Lawrence's Best Hairstyles
In her interview, Jennifer talks about how she is not trying to put on an act for her public persona. She explains, "I don't feel like I'm misunderstood. I feel like I'm over-paid-attention-to. I'm not trying to be a GIF. I'm not trying to be a picked-up-on-Twitter quote."
The 25-year-old continues, "All I'm trying to do is act. And I have to promote these movies. And I am, at the end of the day, I guess, a f–king lunatic. So if you record what I'm saying, it's gonna be goofy. What do I do? What do I do? I'm just a girl, sitting in front of the world and asking them to forgive her for speaking."
Jennifer Lawrence – Glamour Magazine 2016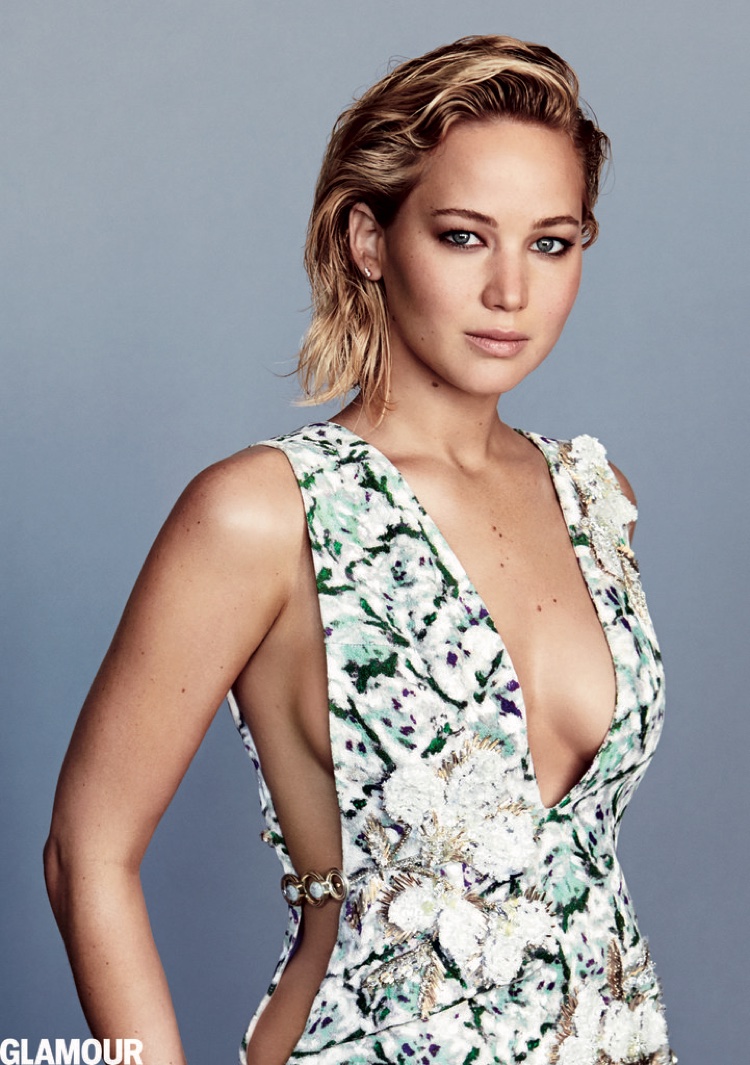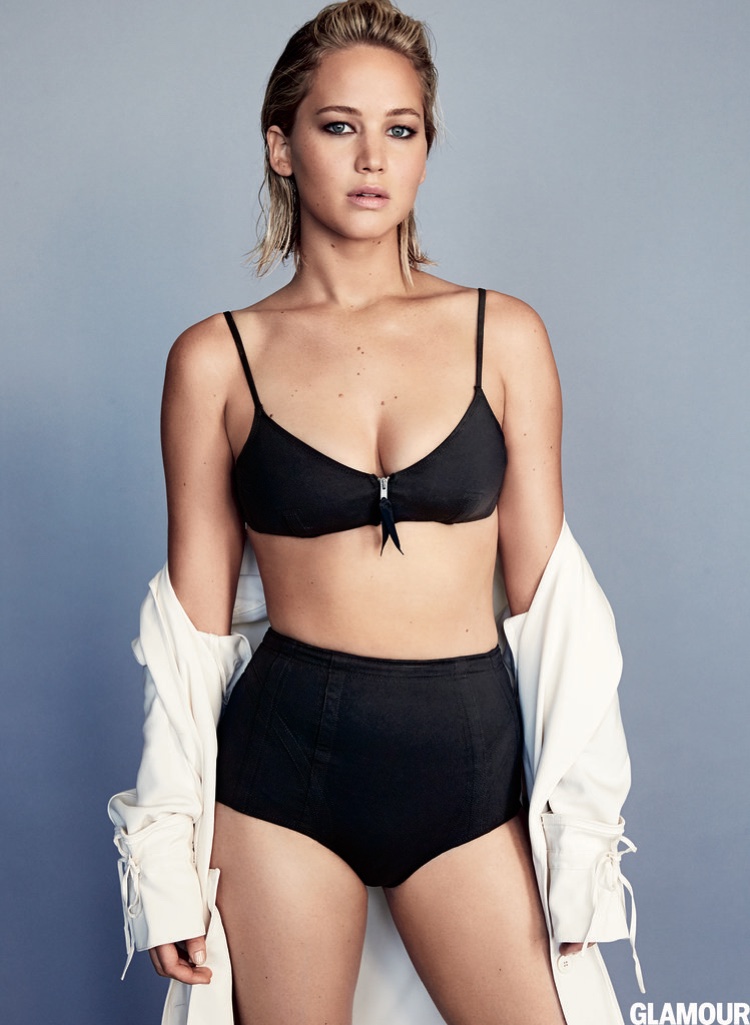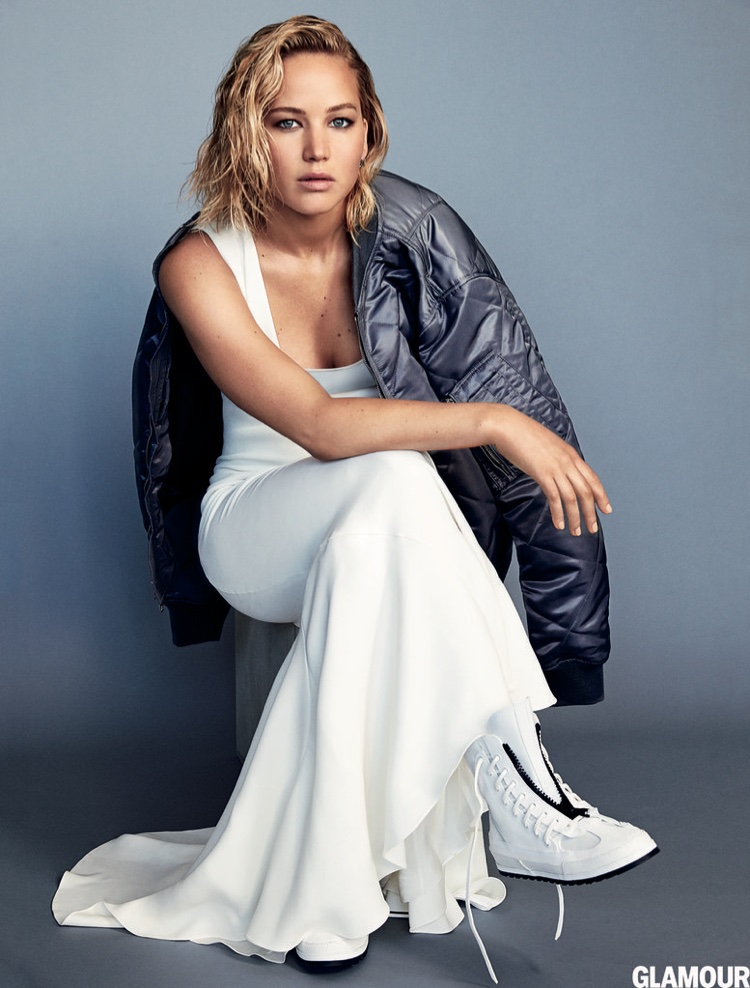 Images: GLAMOUR/Patrick Demarchelier
Jennifer Lawrence – JOY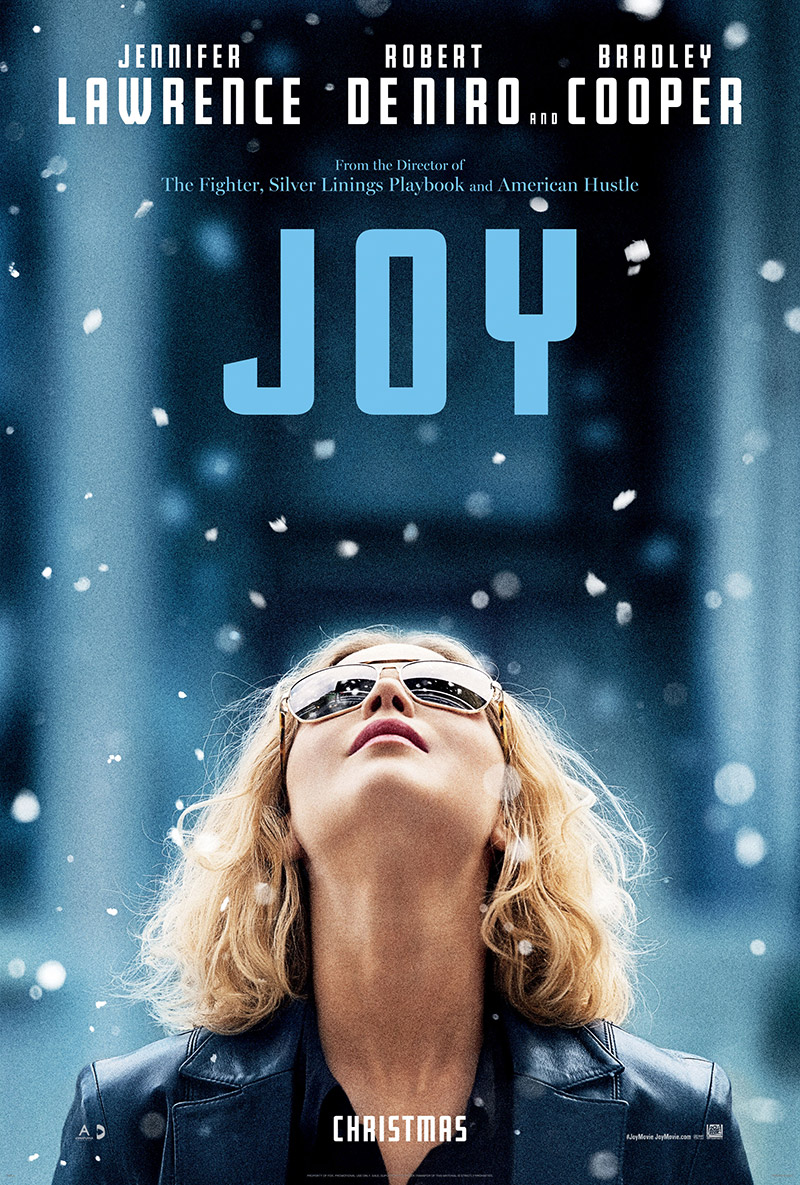 Jennifer Lawrence can currently be seen in the dramatic movie 'JOY'. In the film, Jennifer plays a matriarch, Joy Mangano, who builds a business and becomes a boss in her own right. The film also stars Bradley Cooper, Robert De Niro and Édgar Ramírez.