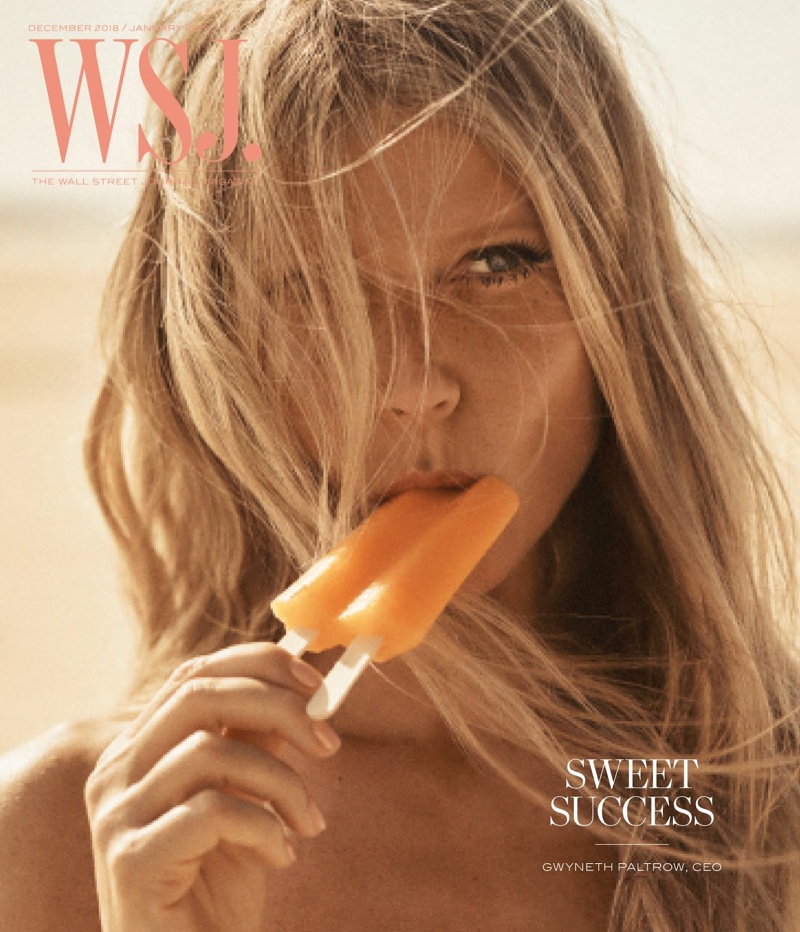 Gwyneth Paltrow licks on a popsicle for the December-January 2018.2019 cover of WSJ. Magazine. Captured by Lachlan Bailey, the blonde beauty poses at a Los Angeles, California, beach for the fashion shoot. Styled by George Cortina, Gwyneth wears swimsuit pieces paired with cropped sweaters. For beauty, Lorenzo Martin works on hair with makeup by Mark Carrasquillo.
Related: Gwyneth Paltrow Dresses in White Looks for Marie Claire UK

Cover Shoot: Gwyneth Paltrow for WSJ. Magazine December/January 2018.19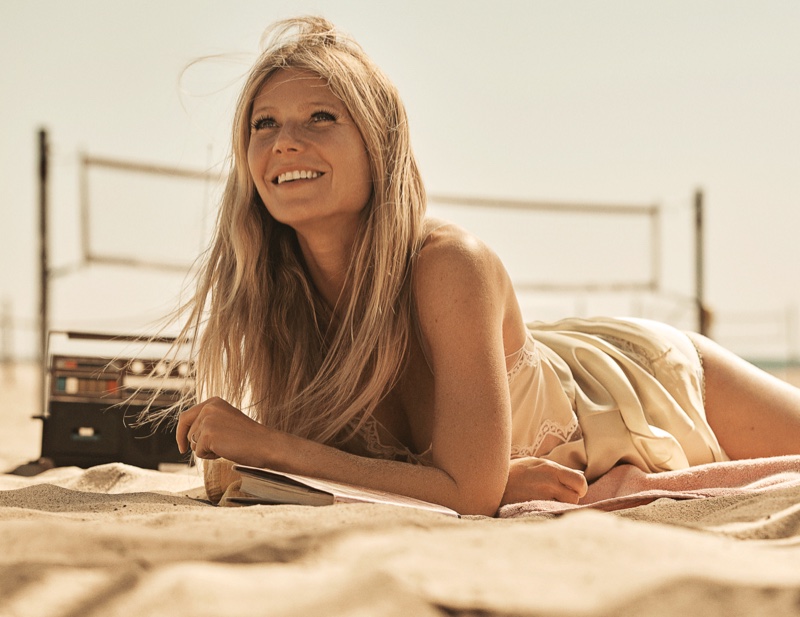 Gwyneth Paltrow on Her Early Fame
In her interview, Gwyneth talks about what fame was like in the 90's.
Cameron Diaz and I talk about this all the time. We're like, 'Thank God in the early '90s there were [so few] paparazzi. Thank God.' We cry in gratitude that no one was following us around and seeing what we were doing," she says. "I remember when Brad Pitt and I broke up, it was on the cover of the New York Post and there was no one outside my house. That would never happen today."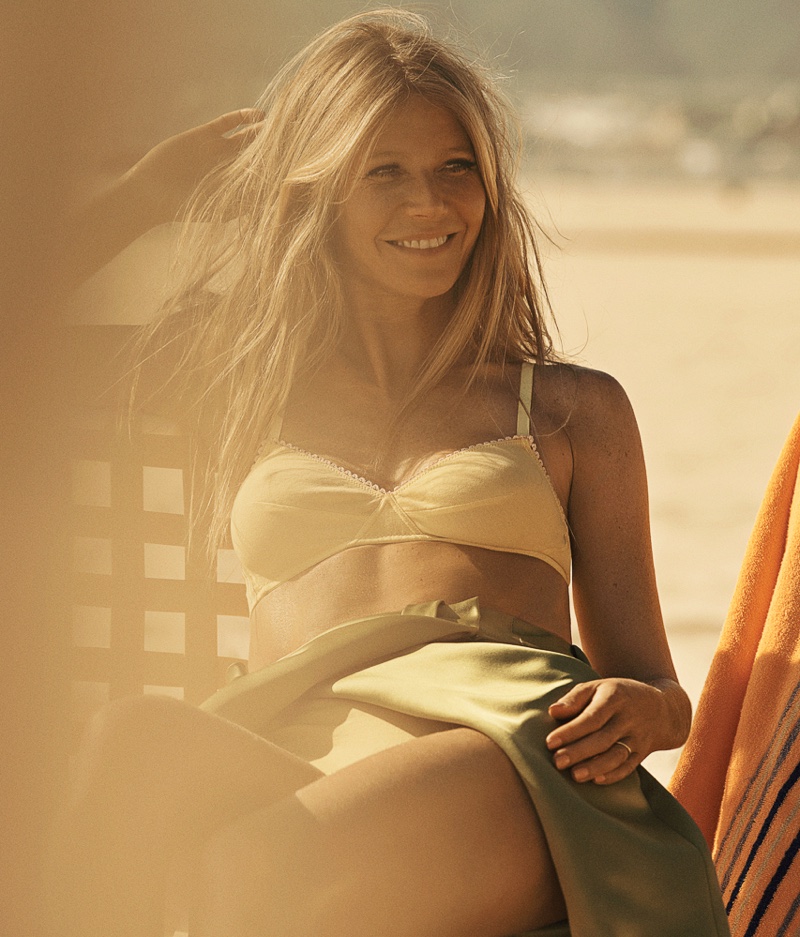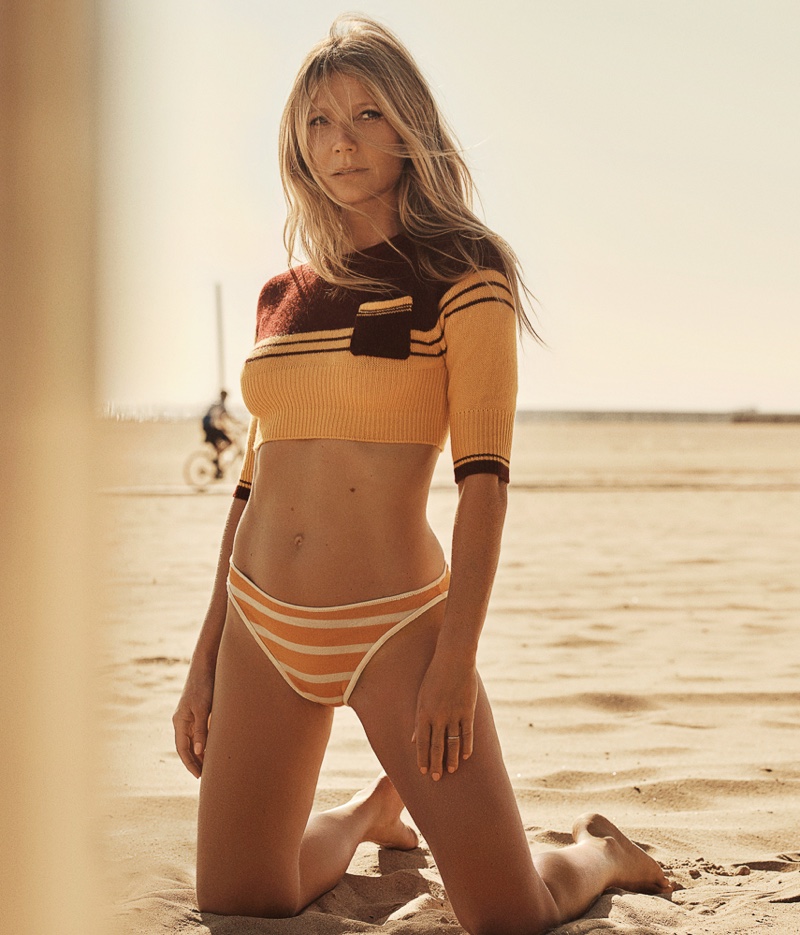 Photos: WSJ. Magazine/Lachlan Bailey