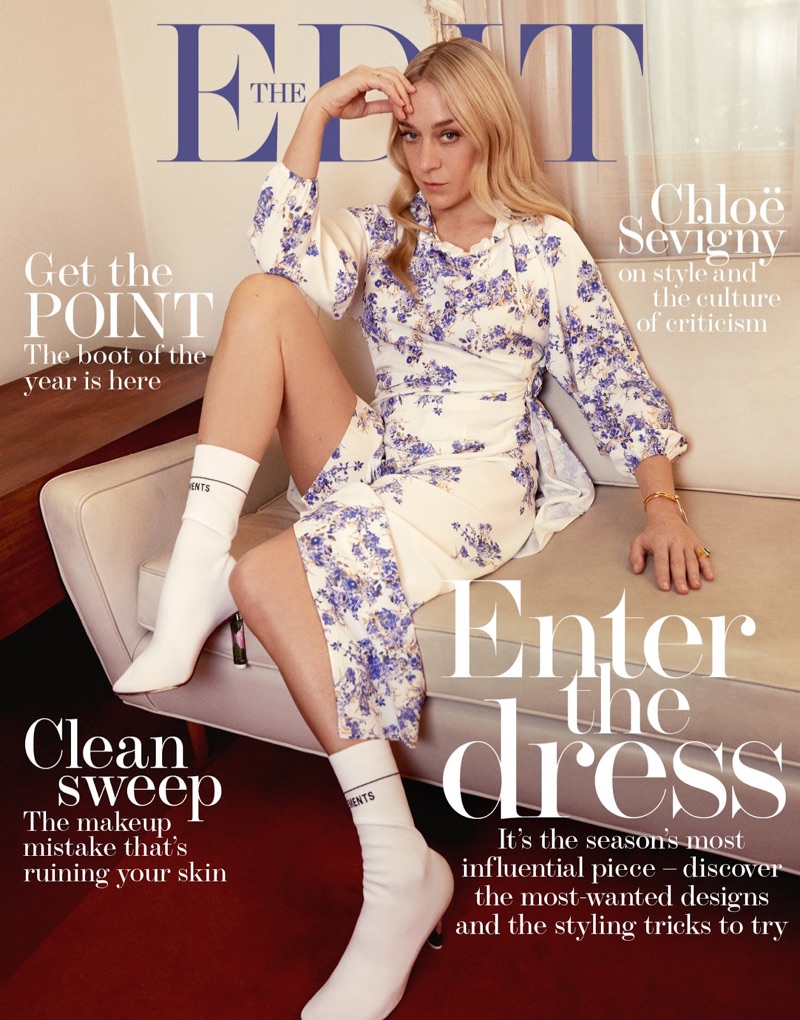 Actress Chloe Sevigny lands the April 20th, 2017 cover of The Edit from Net-a-Porter. Lensed by Yelena Yemchuk, the blonde star wears a printed Vetements dress with ankle-length boots. Inside the magazine, Chloe poses in covetable looks from the spring collections. Stylist Tracy Taylor dresses the 42-year-old in the designs of Gucci, Balenciaga and Isabel Marant amongst others.
Related: Chloe Sevigny Stars in J.W. Anderson's Spring 2017 Campaign
Cover Story: Chloe Sevigny Stars in The Edit April 2017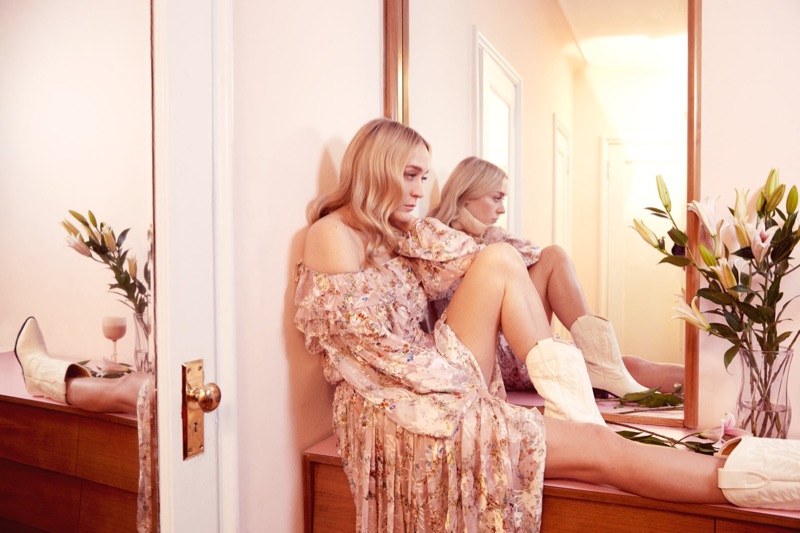 Chloe Sevigny on The Media's Coverage of Her Style
In her interview, Chloe talks about being criticized by the media for her unique style. She remarks how being a self-described "unconventional" beauty changes the press' coverage. "If Rihanna was in [my outfit], the tabloids would love it," she says. "I don't court mainstream success, so they have a hard time understanding me. It's impossible for me to go somewhere and not be judged." Even so, Chloe still remains a fashion darling.