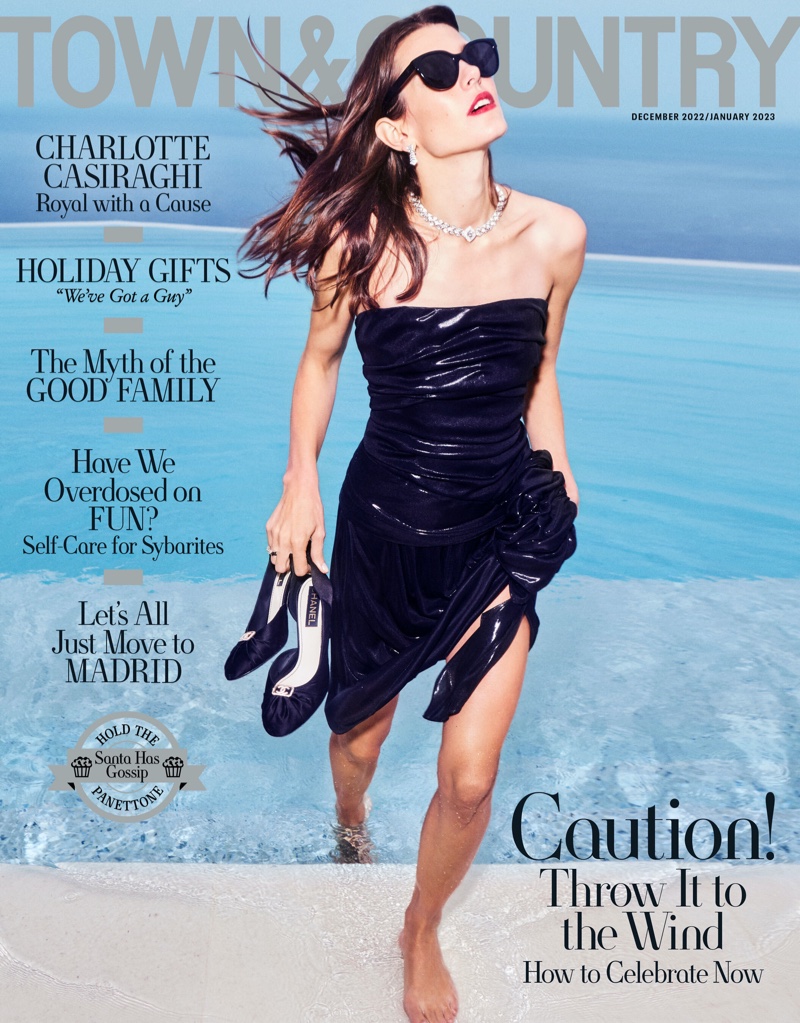 Charlotte Casiraghi lands the December-January 2022.2023 cover of Town & Country. Photographer Ellen von Unwerth captures the royal as she exits a pool wearing a Chanel dress, pumps, and sunglasses. The brown-haired beauty poses for accompanying photographs while wearing an entire wardrobe of clothing from the French design label.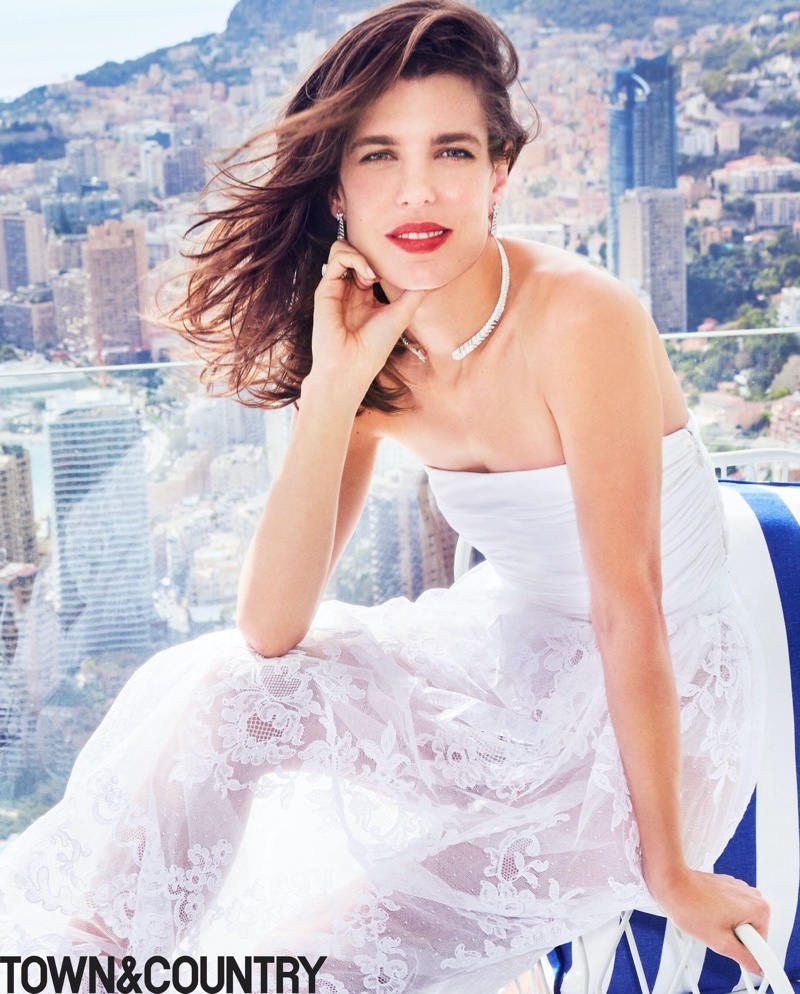 In fact, Charlotte Casiraghi was cast in a campaign for Chanel's pre-fall 2022 collection earlier this year. Tania Rat-Patron was in charge of the styling for the cover story, which features pieces that range from elegant dresses to more laid-back items. For beauty, Alex Lagardère works on hair with makeup by Tom Pecheux.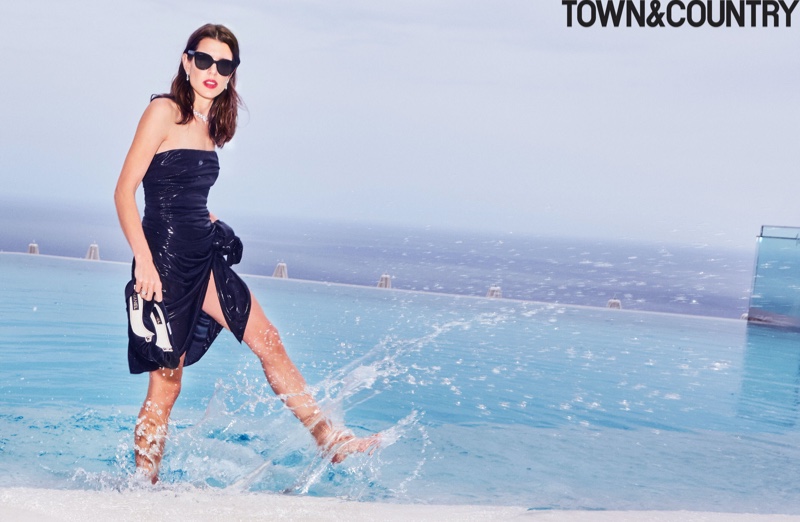 Charlotte on how the women in her family taught her to be in the public eye: 
"I would say that one of the most important things is—I don't know how to translate to English—but exigences en soi-meme. "… Google tells her exigences means requirements, but she insists it is more than that—the idea of expectations of one-self, of living up to a moral standard. "That no matter how successful you are, no matter how well you think you've done, you have to always keep that exigences. And that's something my mother has, that sense of effort and discipline."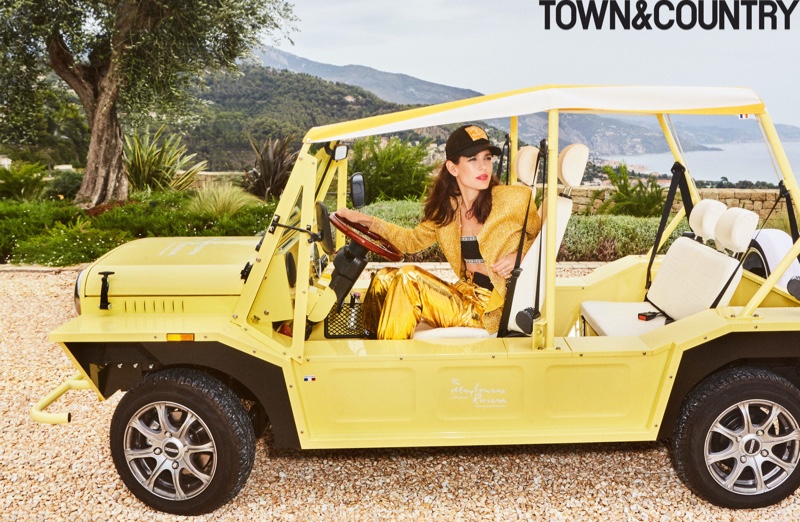 During the feature, she discusses her relationship with Karl Lagerfeld, the women in her family, and the clothing items passed down from her late grandmother Grace Kelly. Keep an eye out for the new issue of Town & Country, which is scheduled to hit newsstands on December 6th.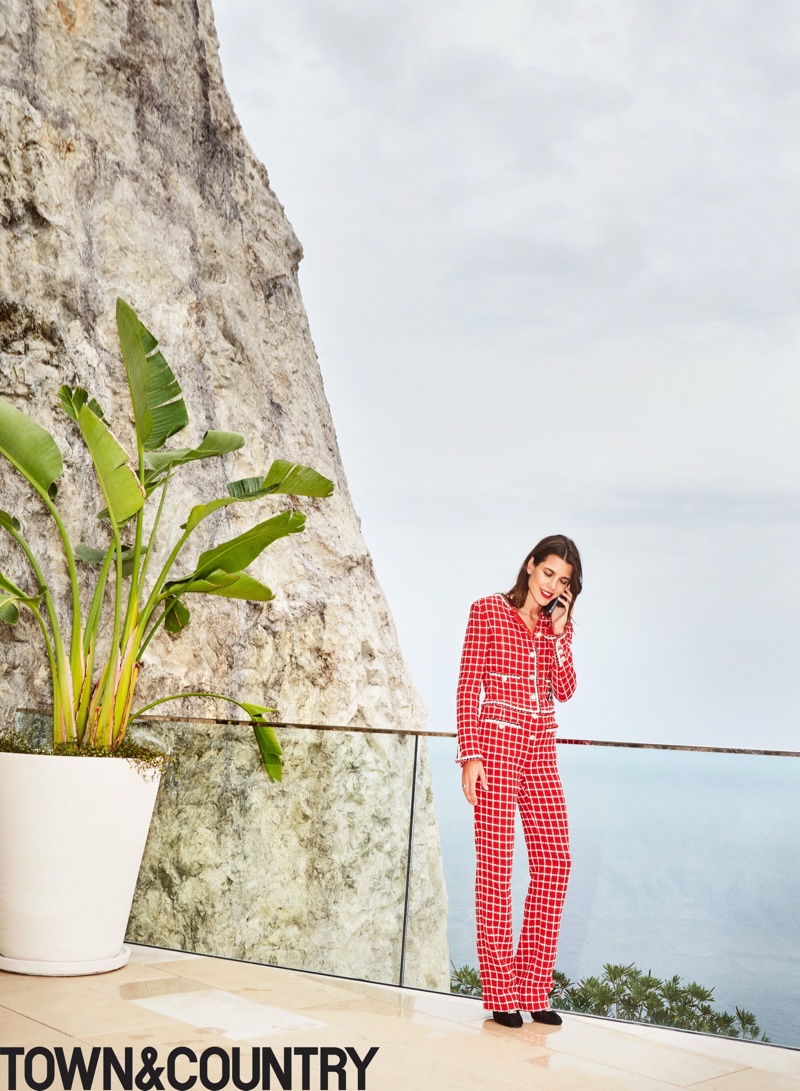 Charlotte on the wardrobe pieces she has from her grandmother Grace Kelly: 
"I'm not going to tell you, 'Oh, I wear this for lunch at home,'" she says of her grandmother's heirlooms, which include a color wheel of mousseline scarves and a tweed hunting skirt suit. "But sometimes I can wear the jacket with a shirt." With her mother's clothing she says it's much easier. "We can just go in her closet."