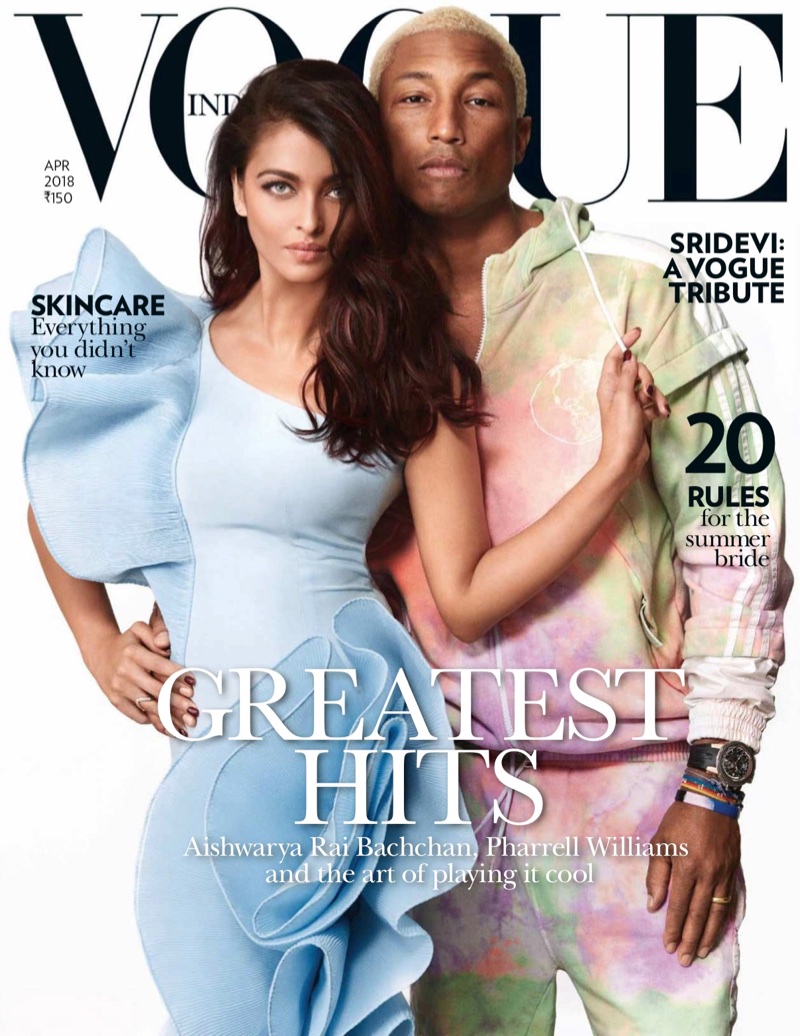 Actress Aishwarya Rai poses alongside musician Pharrell Williams for the April 2018 cover of Vogue India. Lensed by Greg Swales, Aishwarya wears a Gaurav Gupta gown while Pharrell poses in his adidas Original collaboration celebrating Holi. Inside the fashion glossy, Aishwarya poses in even more glamorous ensembles. Stylist Anaita Shroff Adajania dresses the Bollywood star wearing designs from labels like Dior, Balmain and Burberry.
Related: Aishwarya Rai Stuns in Elegant Gowns for Harper's Bazaar India

Cover Shoot: Aishwarya Rai for Vogue India April 2018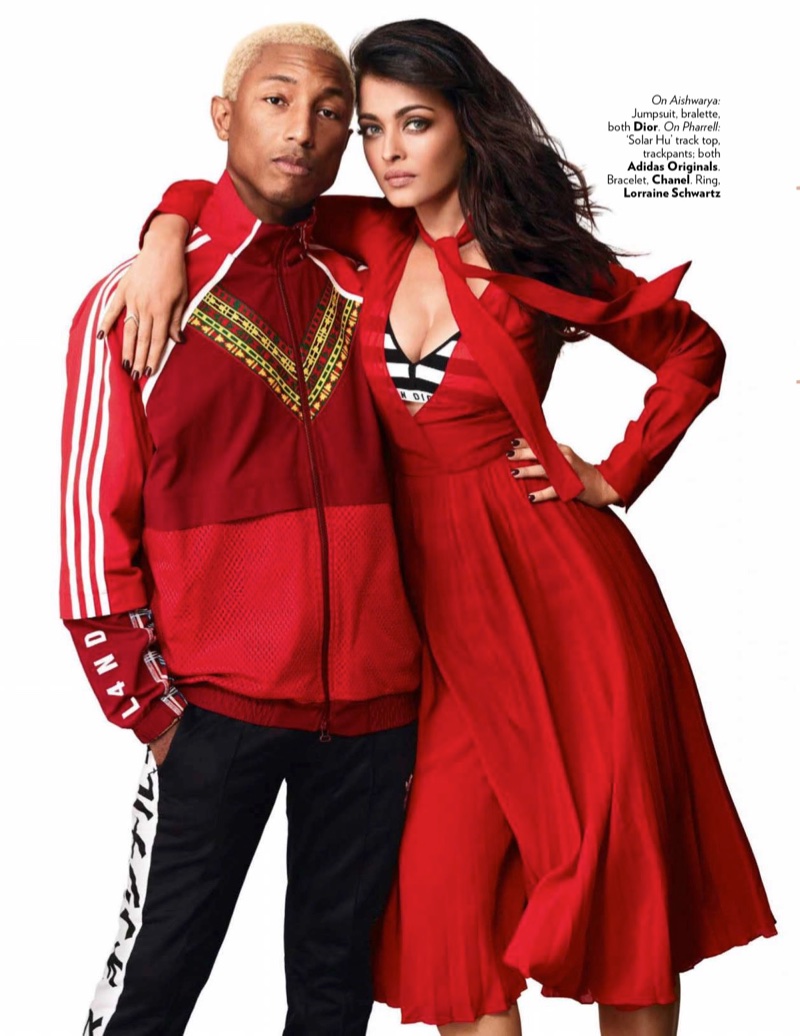 Aishwarya Rai on Social Media
In her interview, Aishwarya talks about why she does not have a large presence on social media.
"I'm not remotely averse to social media, but when it first began it became a bit of a rat race of numbers, and I've never been into that. Also, social media is addictive—people use it to hide from and lose the human connect. It is, however, the present and the future—it's great for connecting with fans, for voicing important issues and a great business tool for brands."