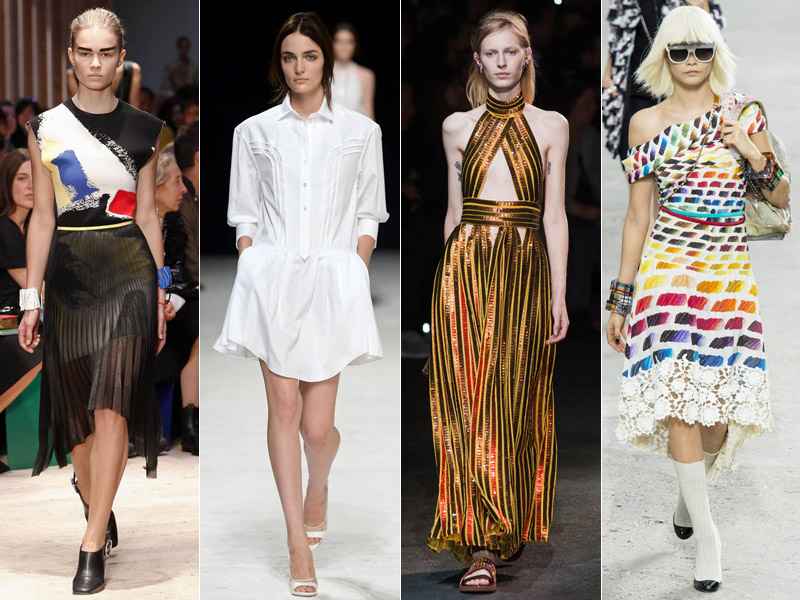 Paris Trends – With the end of Paris Fashion Week, "Fashion Month" is officially over. Following up our recap of New York and Milan's trends; we take a look at Paris. From Chanel to Valentino, Paris is all about having a distinct aesthetic but nonetheless where there's fashion, common themes always follow. Check out our list of the top five Paris trends below.
Metallic Luxe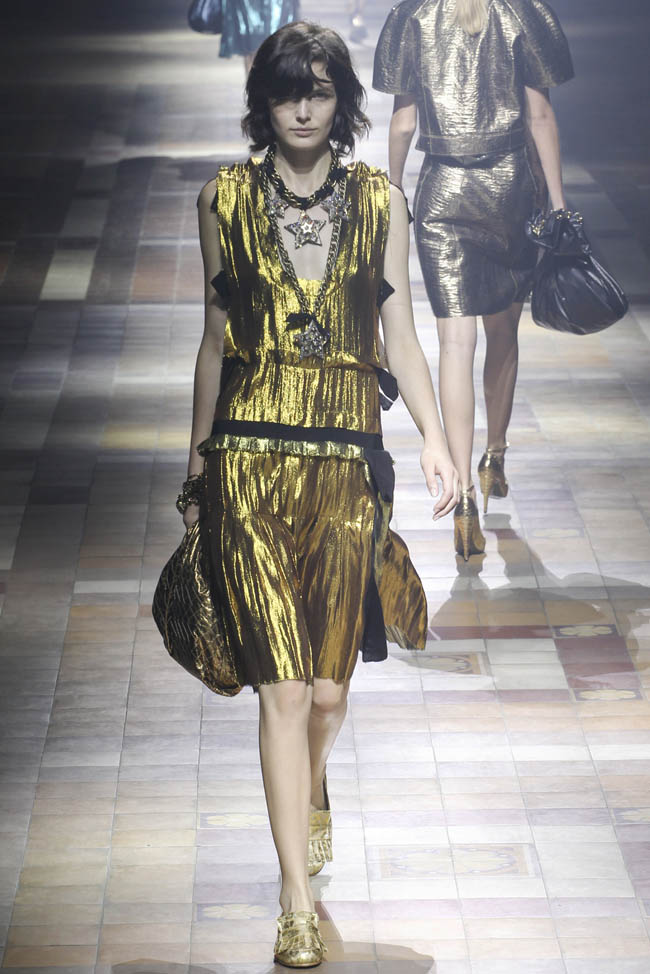 Spring-summer is the time to shine according to many designers at Paris Fashion Week. A focus on metallics can easily go into the tacky category, but shine was made luxe with rich brocades, opulent lamés and stunning gold embroidery. At Lanvin, Alber Elbaz focused mostly on bold metallic materials with a sportswear infused outing.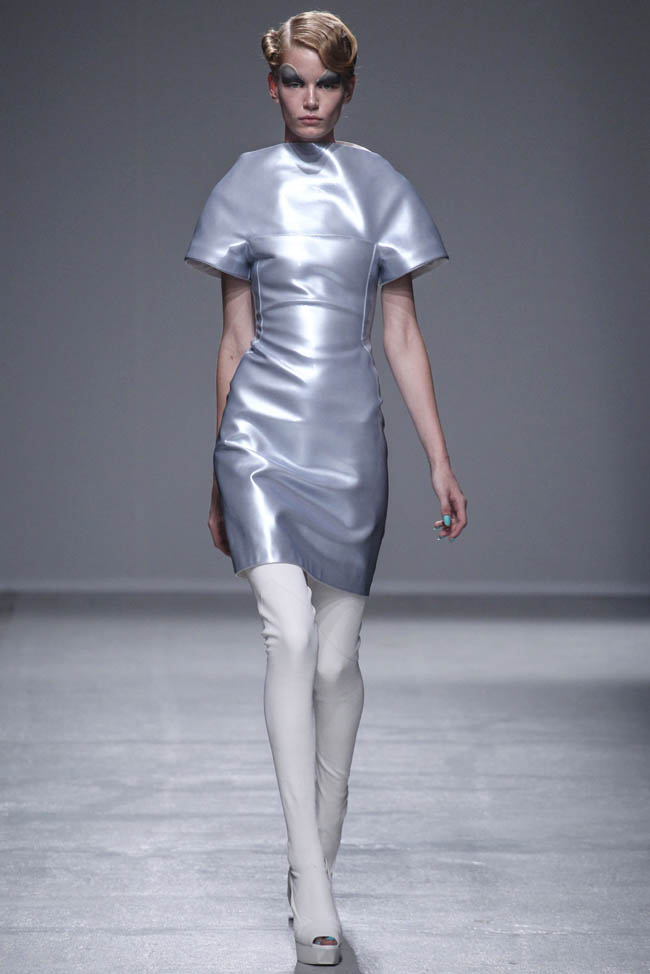 Metallic Luxe – With science-fiction inspiration, Gareth Pugh delivered his trademark sleek silhouettes and high necklines for his spring-summer collection. A color palette of white, black and grey also included silver metallics for an extraterrestrial edge.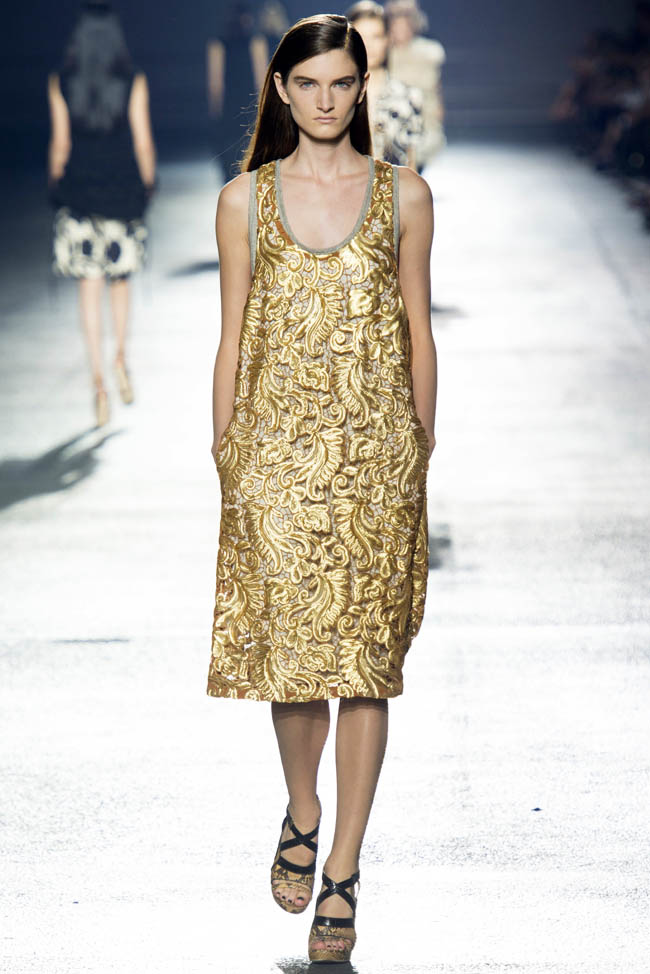 Metallic Luxe – Dries van Noten got romantic for the spring season with floral prints and languid silhouettes. The Belgian designer also infused his own Midas touch into the new season with gold accents ranging from pleated details to all-over metals.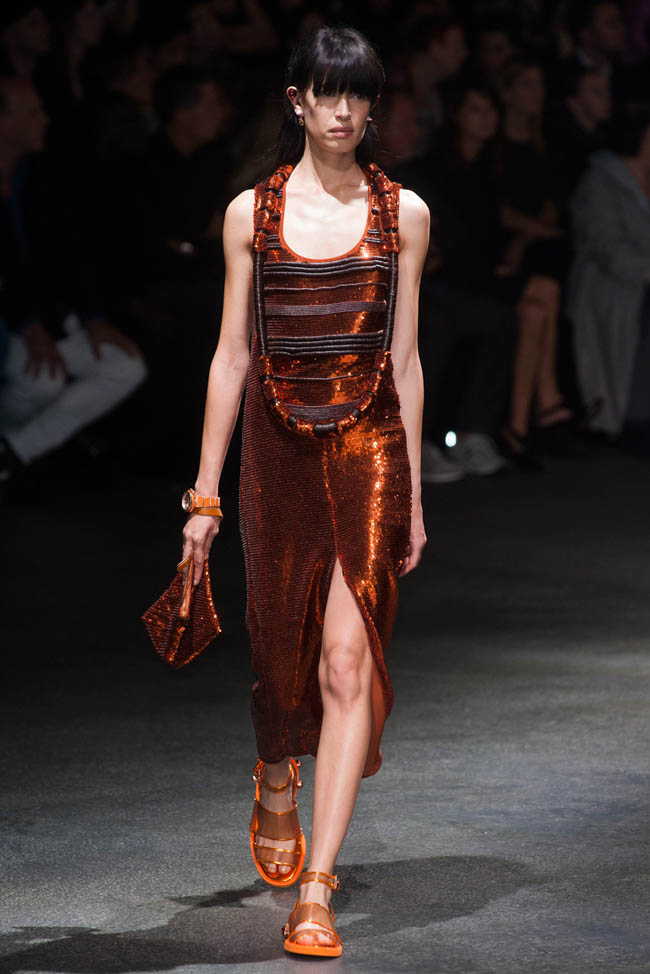 Metallic Luxe – At Givenchy, Riccardo Tisci showcased a spring season with a theme of tribal inspired designs. An earthy palette juxtaposed with bronzed metals gave a touch of glam to the draped silhouettes.