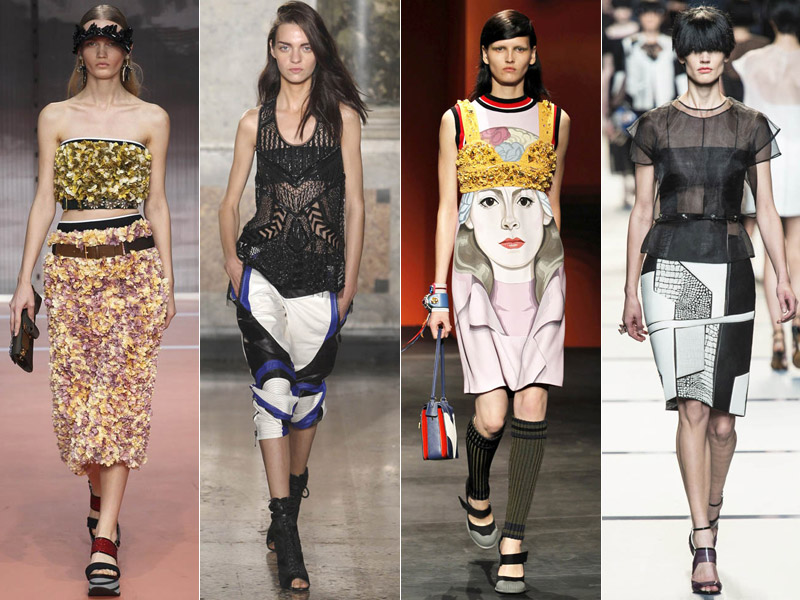 Milan's Top 5 – Milan Fashion Week has officially come to a close and as with New York and London, we take a look back at some of the most standout trends of the spring-summer 2014 preview shows. From 3D florals to graphic black and white prints, it was an amazing week of shows. Check out five of the hottest Milan Fashion Week trends below.
Black & White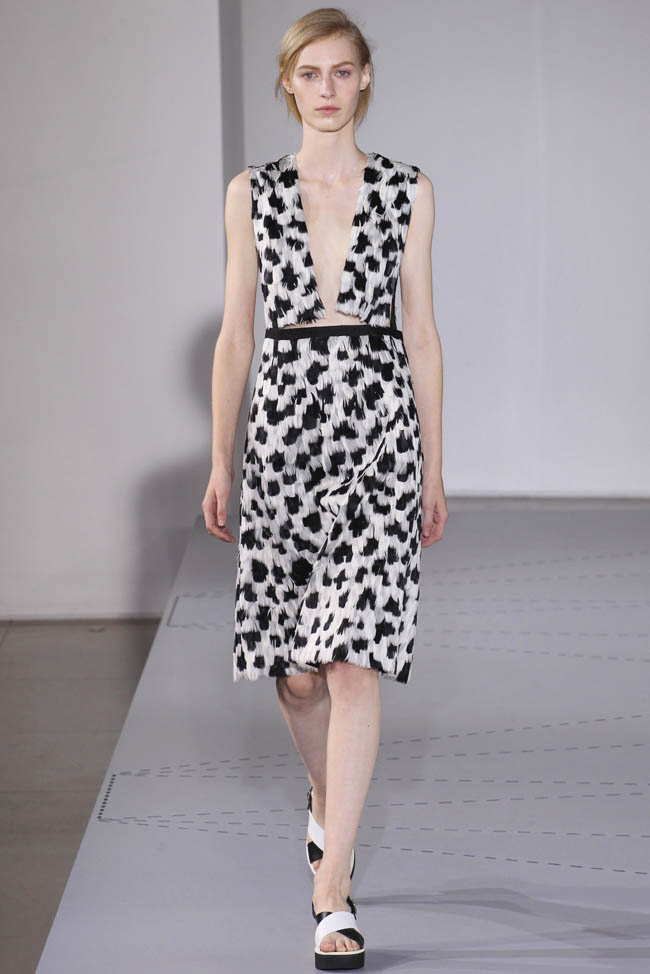 Black & White – Opposites attract at Milan Fashion Week with black and white fashions. Whether using abstract prints or just pairing one piece and another, the monochrome trend certainly stands out with labels like Jil Sander who may be known for a minimalist aesthetic but still dabbled in prints this season.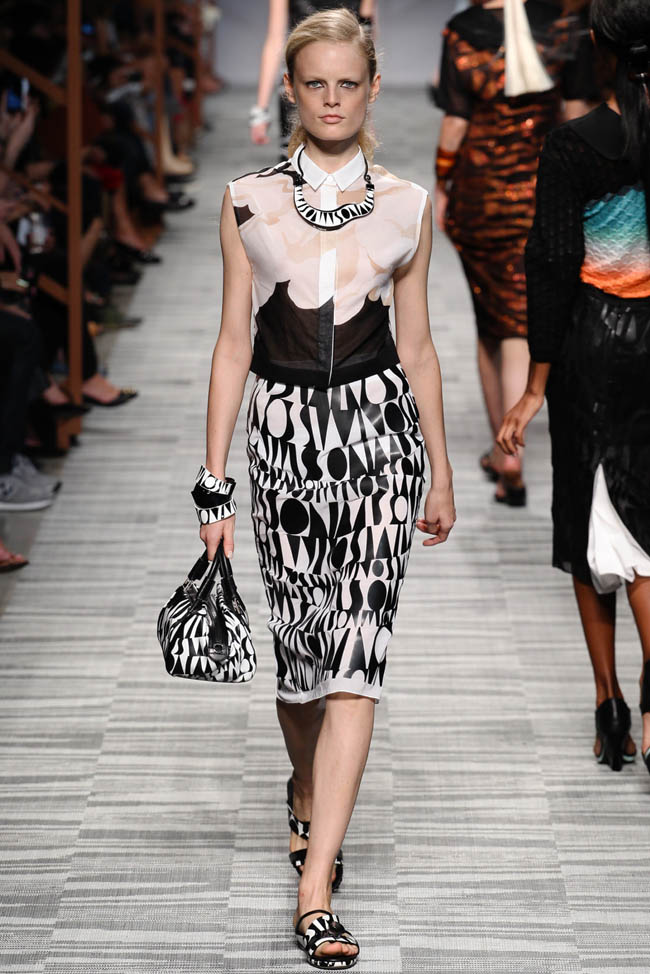 Black & White – Missoni's global traveler embraced the brand's traditional prints for spring 2014 in black and white. Eclectic patterns emulating waves or abstract shapes really pop.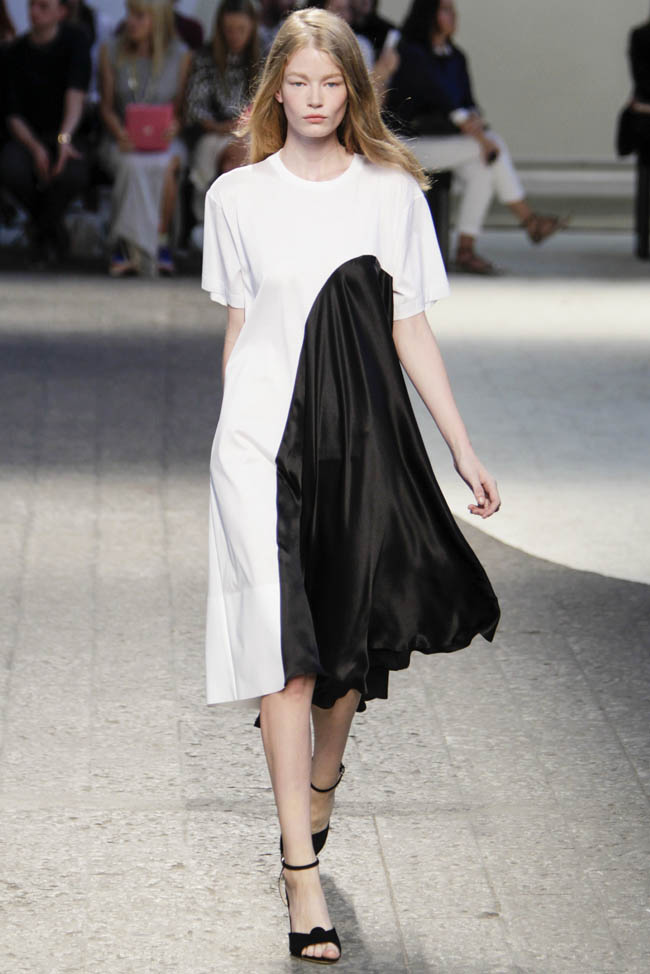 Black & White – Sportmax focused on shapes like circles and squares for a minimal spring outing. White dresses adorned with dramatic splashes of black make a bold statement for the new season.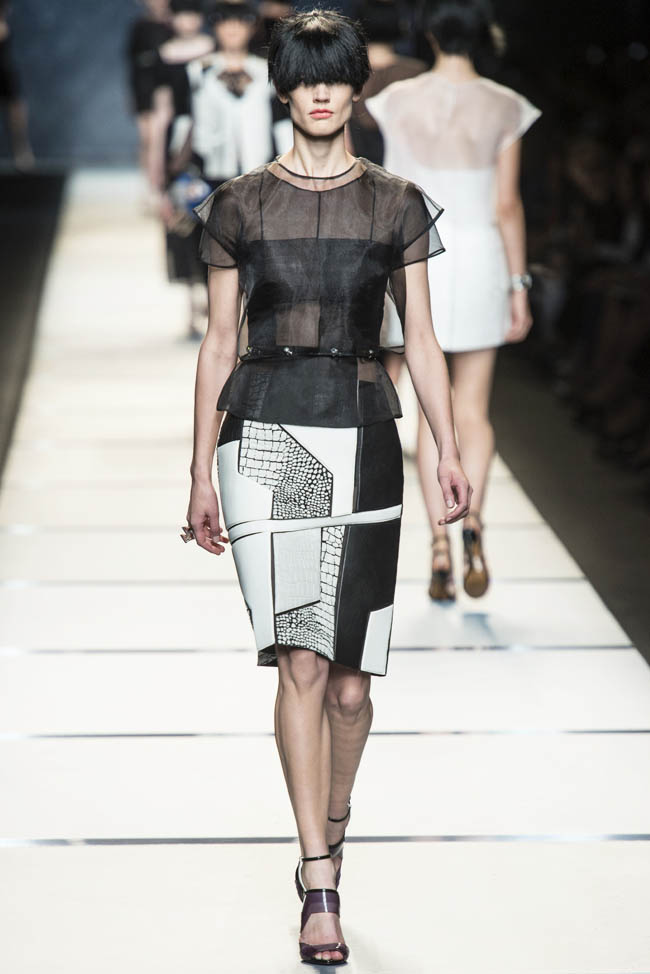 Black & White – Fendi creative director Karl Lagerfeld focused on light for the spring season, but darkness was introduced with a monochrome motif which focused on geometric shapes.