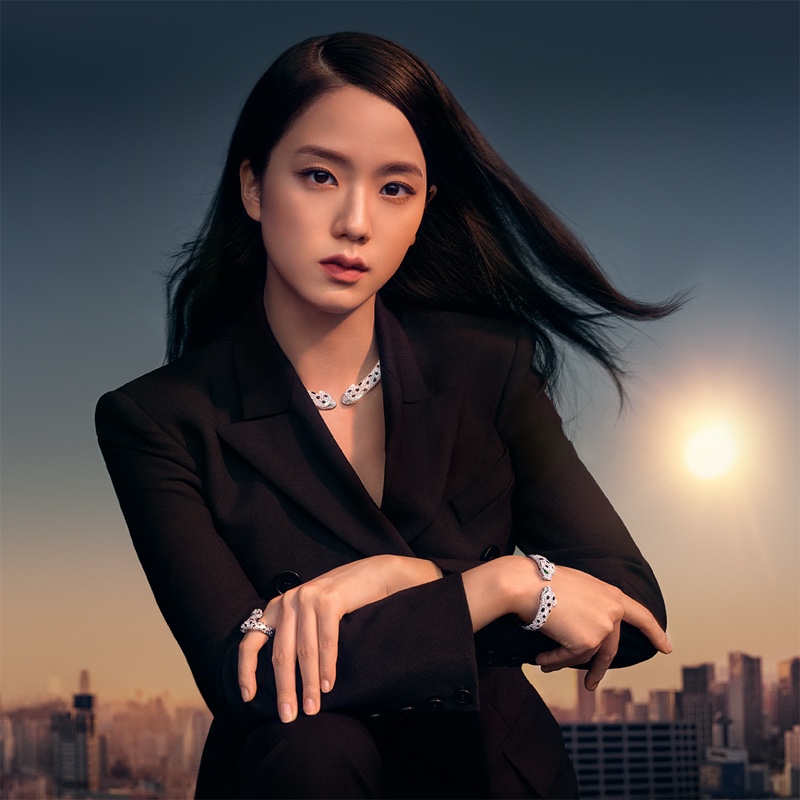 After being named a global ambassador in May, Jisoo of BLACKPINK fronts Cartier's Panthère de Cartier jewelry campaign. In the imagery, she is joined by actress Ella Ballinska, another face of the house. The designs include a necklace and bracelet that are flexible and can bend without the use of hinges.
Cartier Panthère de Cartier Jewelry 2022 Campaign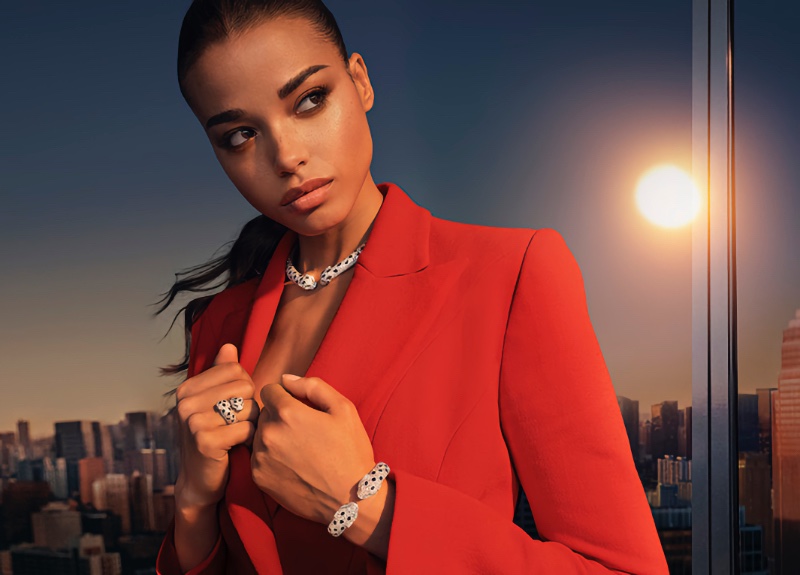 Among the sculptural forms is a representation of the recognizable head of a panther. Annabelle Wallis, Mariacarla Boscono, and Yasmine Sabri are a few of the other faces of the Panthère brand. "The jewelry creates a magnetic, fusional anatomy in the image of Cartier's emblematic animal, engaged in a fabulous tête à tête," the brand shares.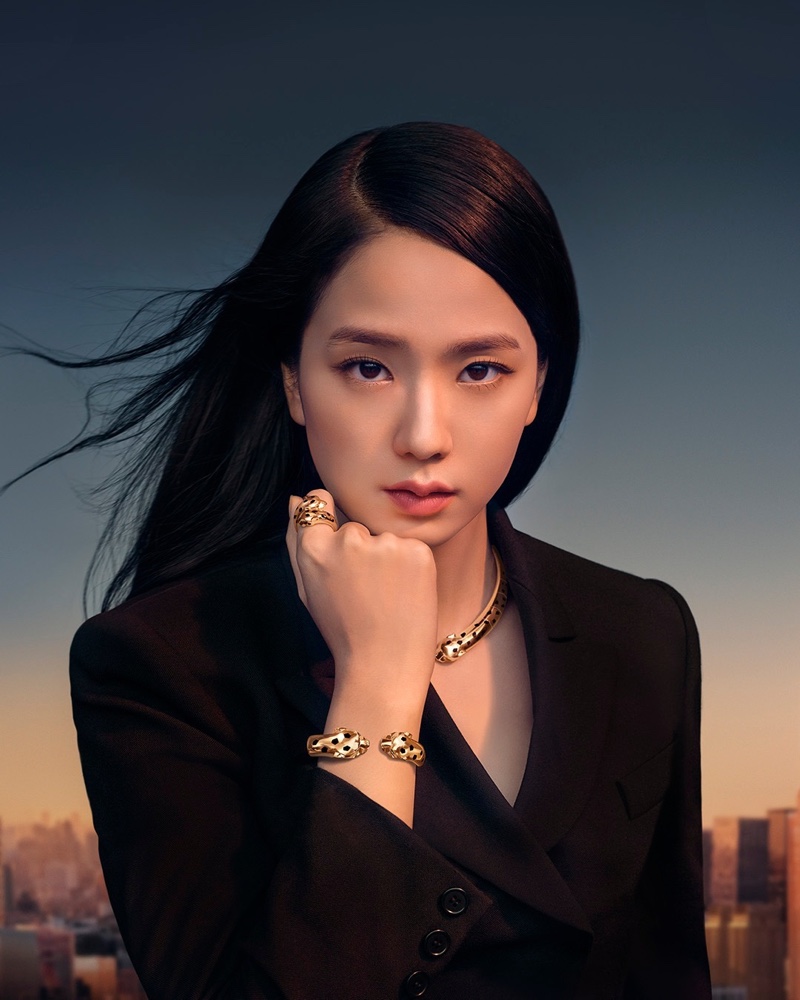 Jisoo can be seen donning a black tailored jacket in one of the images while also wearing a bracelet, necklace, and ring in yellow gold. Ella Ballinska is seen in a different photograph donning a red jacket while adorned in white gold accessories. Also see Cartier's Beautés du Monde High Jewelry collection.