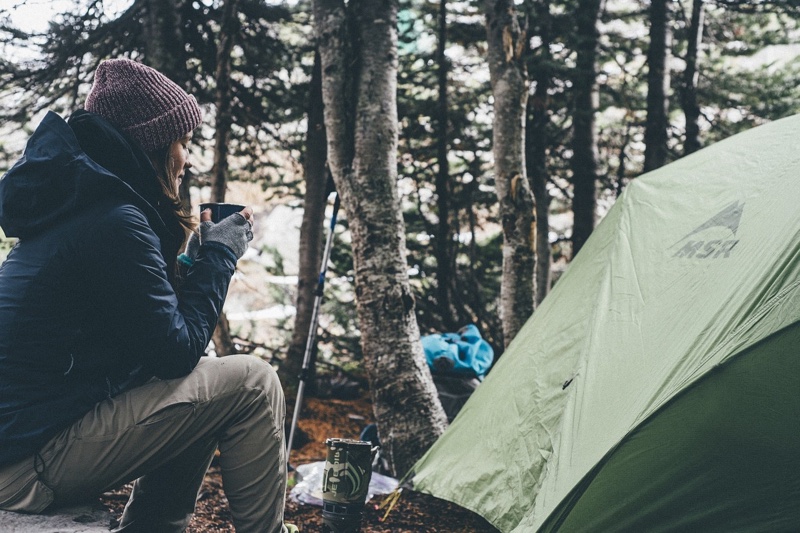 When it comes to buying outdoor gear, you have to strike the right balance between getting great quality and actually liking the clothes or items that you're buying. It can be a difficult balance to strike too, with so many of the clothes in particular made for outdoorsy folk making you look like you're drowning in waterproof material. It's no wonder so many people dread going shopping for their outdoor gear. That's why we've carefully curated this list of outdoor gear trends: to show you how to pick gear that also looks good. We promise it's possible!
1.
Think outside of the box
Outdoor gear doesn't just have to be clothes. It can be tents too. And when it comes to tents, you can choose to be the same as everyone else on the campsite, or be cool and trendy. The key to picking this kind of outdoor gear that also looks good is to think outside of the box.
These days, you can get tents that can be attached to the roof of your car and look awesome. Included in said tents is a stepladder you use to climb up and down from them. Sure, these gadgets may look cool, but they're also super efficient. No more are the days of sleeping on the cold, hard ground when camping! This way, you're up a height and very comfortable while looking so cool it hurts.
2.
Invest in colours on your clothes
One sure way to make your outdoor gear look good is to make it colourful. Don't be a sheep like all other outdoorsy folk – buy something vibrant and filled with colour so that you can look good in what you're wearing.
Our favourite outdoor gear at the moment are the clothes with patterns all over them. Be it a tie-dye style sports top or a mandala print bandana, you need some outdoor gear clothes that are a little bit 'out there'. That way, you can look cool and still have the quality clothing you want when it comes to hiking, climbing or trekking. Just remember that quality still matters, so don't just buy something that looks snazzy and work out that it's not really what you need.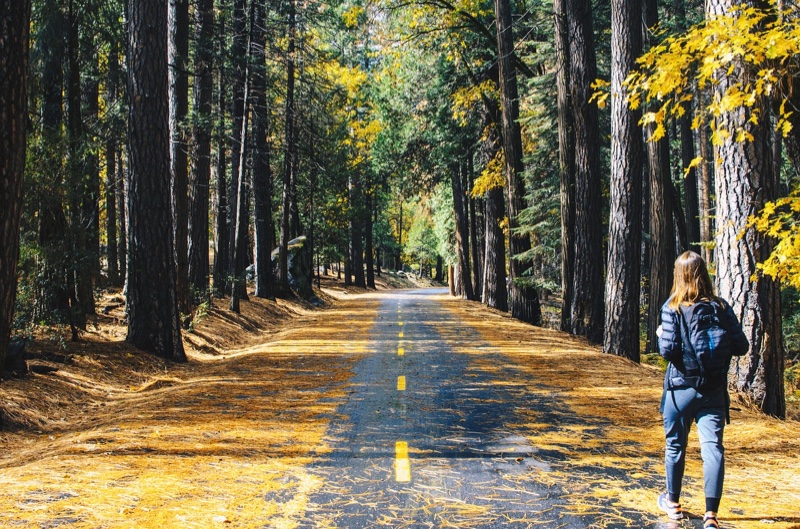 3.
Remember to love the environment when shopping
Although 'good for the environment' and 'looks good' don't always belong in the same sentence, they can sometimes be inextricably linked. In many cases nowadays, what's good for the environment looks good on you.
Certain brands are eco-friendly and thus immediately have a cool kind of air about them. We recommend investing in something like an environmentally friendly rain jacket in particular. You can never underestimate the importance of making fashion statements with comfortable rain jackets when it comes to outdoor gear. Buying one that is sustainable and made with the environment in mind is one way to do just that.
4.
Buy some new technology
If you really want to get involved with the new outdoor gear trends, then you should turn your focus to gadgets and technology. They will ensure that the rest of your gear looks good and cool too – having just one awesome drone suddenly makes everything else you own for the outdoors look great too.
Buy some new technology like a quality drone or camera and you'll really be owning the outdoor gear trends this year. Everyone wants good gadgets to use when they're roaming around in the outdoors, so make sure you invest your money wisely. Look for a bit of tech that has a unique feature too!
5.
Wear gym clothes if you want to
So many people are afraid to wear their gym clothes when hiking outdoors. If your hike isn't through the Arctic or the jungle or in any extreme environment, sporting the athleisure look is just fine. You are more than allowed to wear your leggings and an old shirt if you're hiking a mountain on holiday or heading through some woodland at the weekend.
As long as you're prepared, you'll be fine in gym clothes. And they look pretty good too, hence why there's a desire to wear them in the first place.  Make sure you have good ankle support in your boots, though, even if you don't wear them to the gym.
Good luck choosing your new outdoors gear. We're sure it'll all look fabulous!