Claudia Schiffer - German Model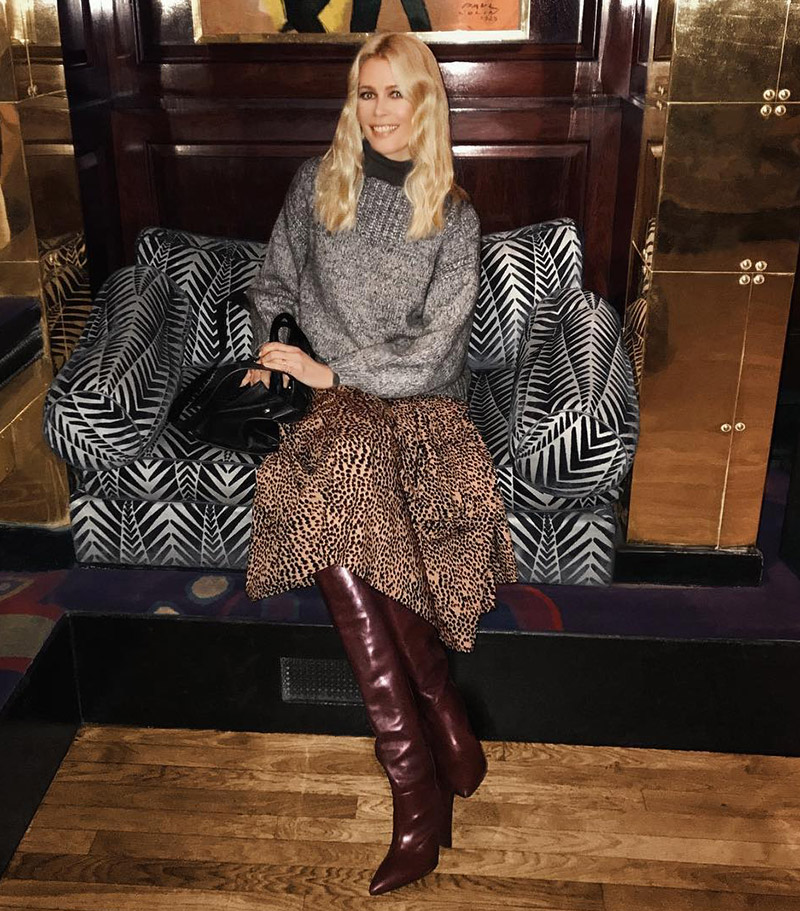 Claudia Schiffer is a German supermodel. At the age of 17, she was discovered at a night club. Claudia went on to model for Chanel where she became a favorite of creative director Karl Lagerfeld. Throughout her career, she has graced over 1000 magazine covers. Claudia appeared on the cover of magazines such as Vogue US, ELLE US, Harper's Bazaar US and Vogue Paris. The blonde beauty starred in campaigns for top brands including Chanel, Guess, Dolce & Gabbana, Balmain and Louis Vuitton.
Claudia Schiffer Bio
In addition to her modeling accomplishments, the German beauty is also successful in branding. In 2013, Claudia launched an eyewear line with German company Rodenstock. After celebrating 30 years of her modeling career, the blonde bombshell unveiled a cosmetics company called Claudia Schiffer Makeup in 2017. The line includes eyeshadow, nail polish, lipstick, blush and more at an affordable pricing point. She published the book 'Claudia Schiffer' in October 2017 featuring a retrospective of her career. In 2002, she married director Matthew Vaughn. They have three children together, one son and two daughters.