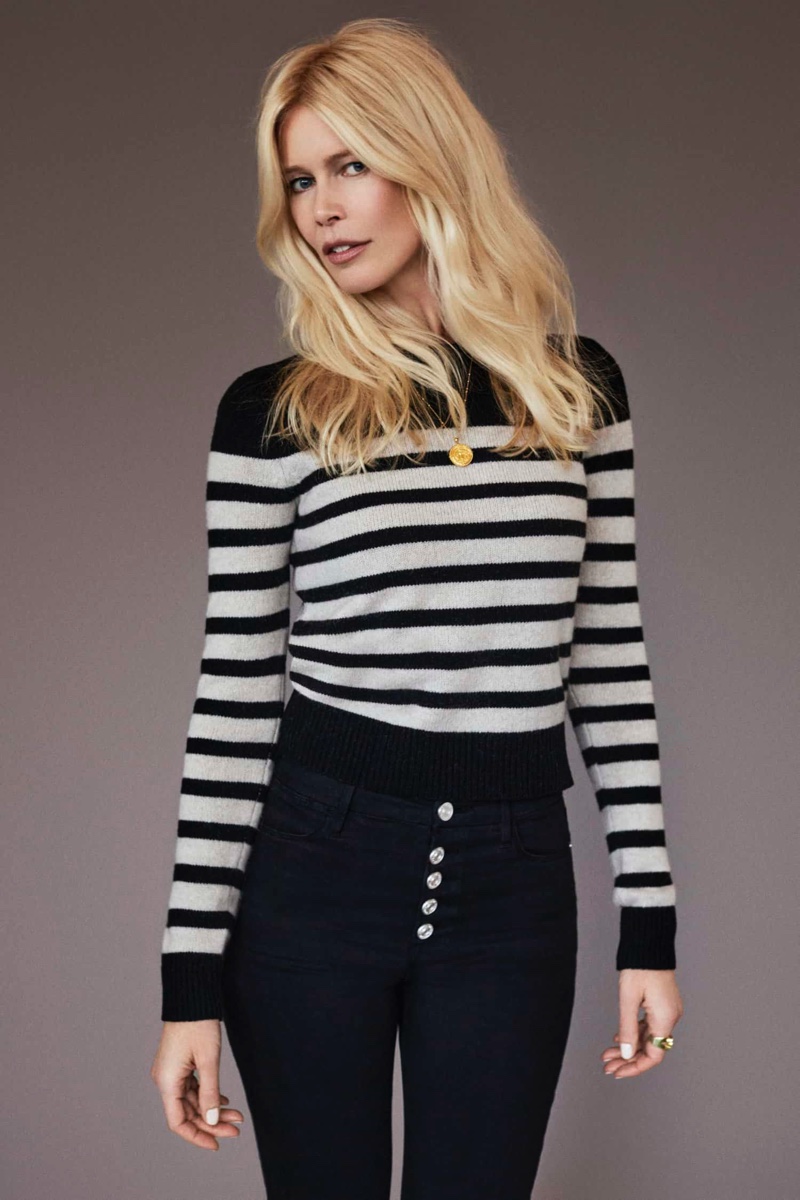 Supermodel Claudia Schiffer is collaborating with Los Angeles-based FRAME on a new line of jeans and essentials. Previously, in 2020, the company and the modeling icon worked together to create designs, with a portion of sales going to UNICEF.
FRAME x Claudia Schiffer Winter 2022 Collection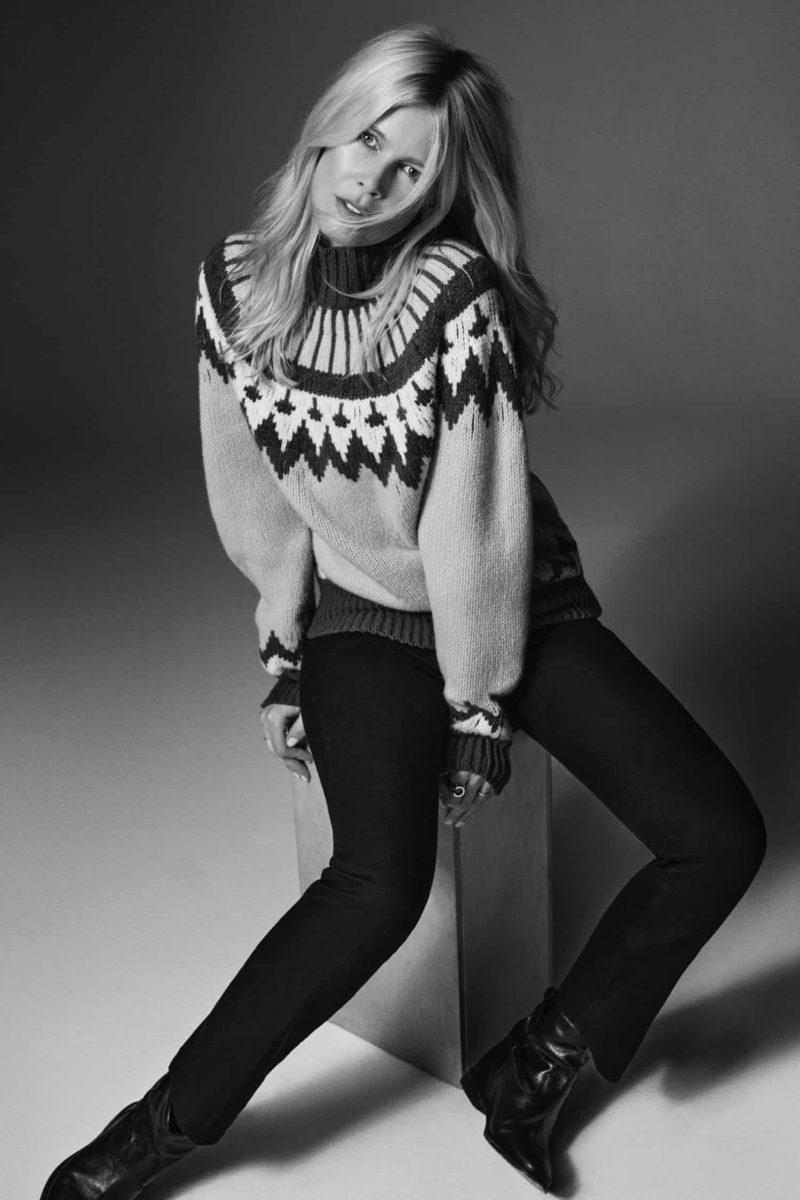 The new eight-piece capsule collection includes two different styles of jeans in addition to perfectly cozy knitwear pieces. Inspired by Claudia Schiffer's own style, it's ideal for wearing this cold weather season. The designs are now available, and their prices range from $258 to $548.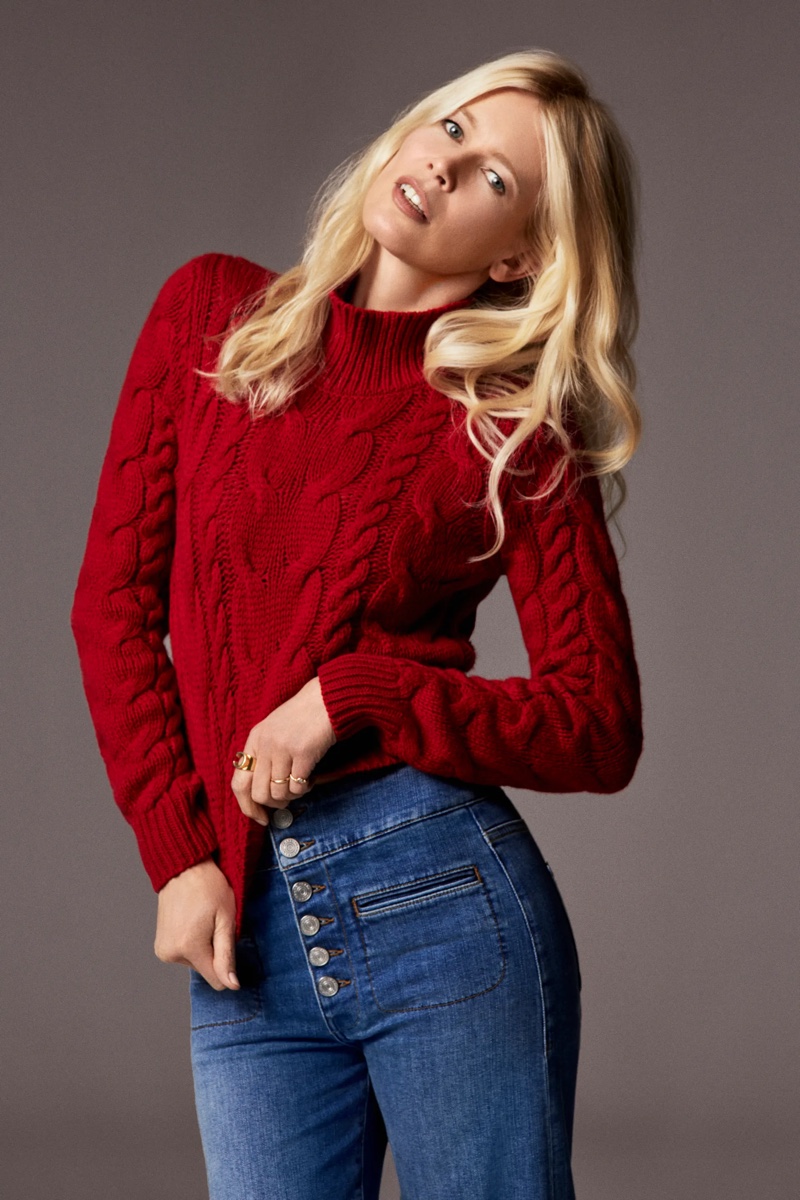 "So excited to finally reveal my new knitwear and denim collection with @FRAME! This collaboration is so special to me and I'm so proud of what we've created. This collection is exactly my type of go-to, effortless outfits. I'm also aware of how much is needlessly thrown away, so FRAME's commitment to sustainable practices and their use of recycled cashmere is so important to me. Can't wait to hear what you all think!" Claudia shares on Instagram.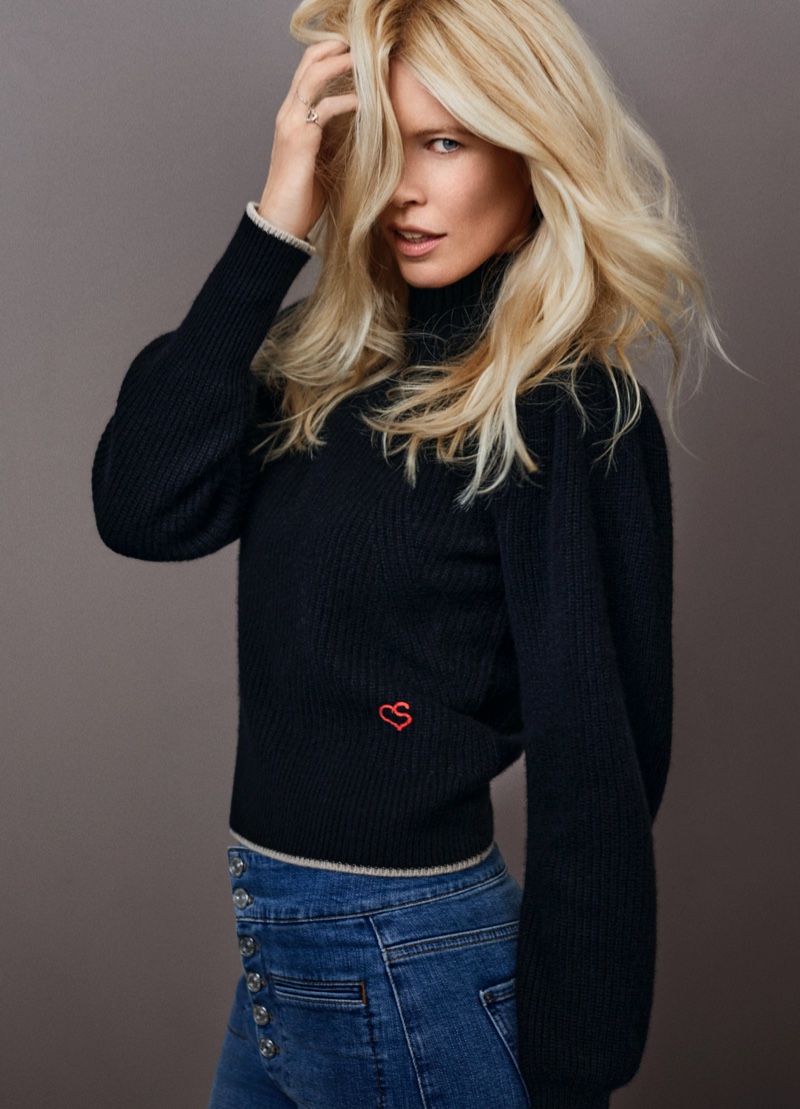 In addition, Claudia Schiffer appears in the campaign images for the collection. In one of the photographs, she is shown wearing a sweater with horizontal stripes and jeans with a high waist and many buttons.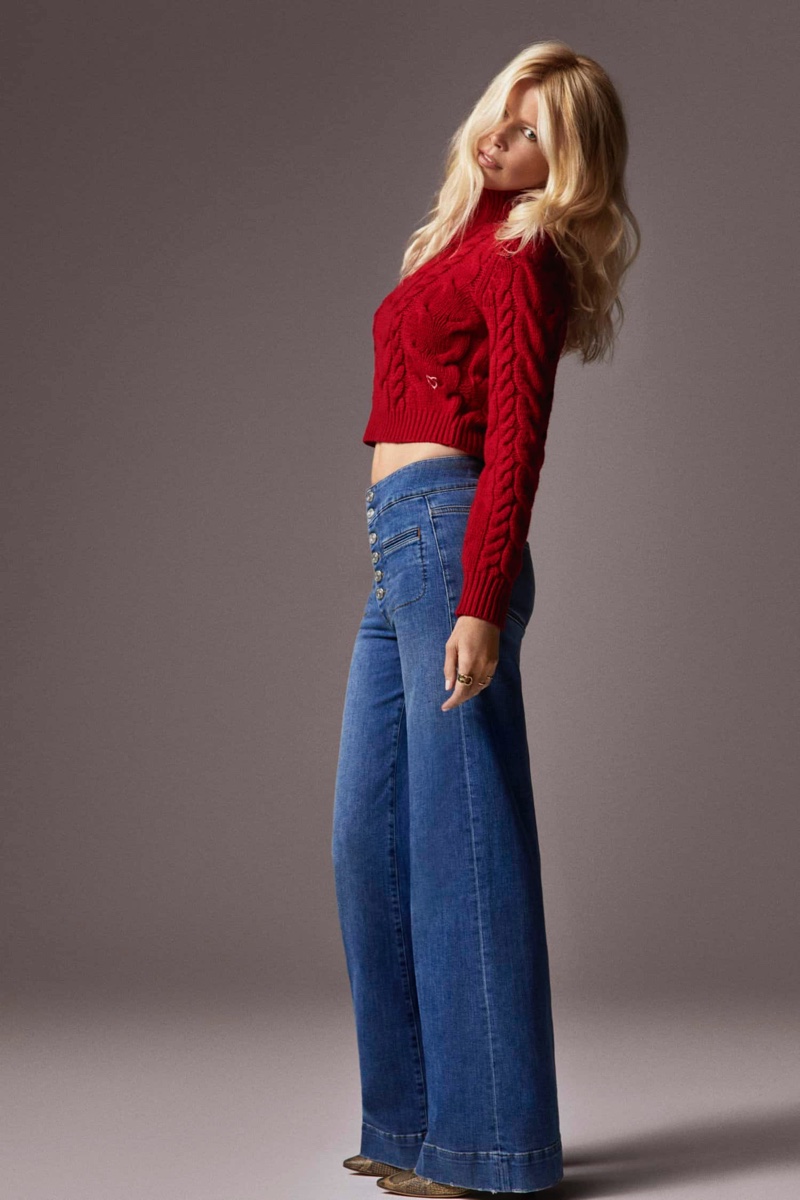 In another picture, the beautiful blonde is seen modeling a pair of wide-leg jeans and a red sweater. You can also see Claudia pose in the Chanel J12 watches ad from 2019.