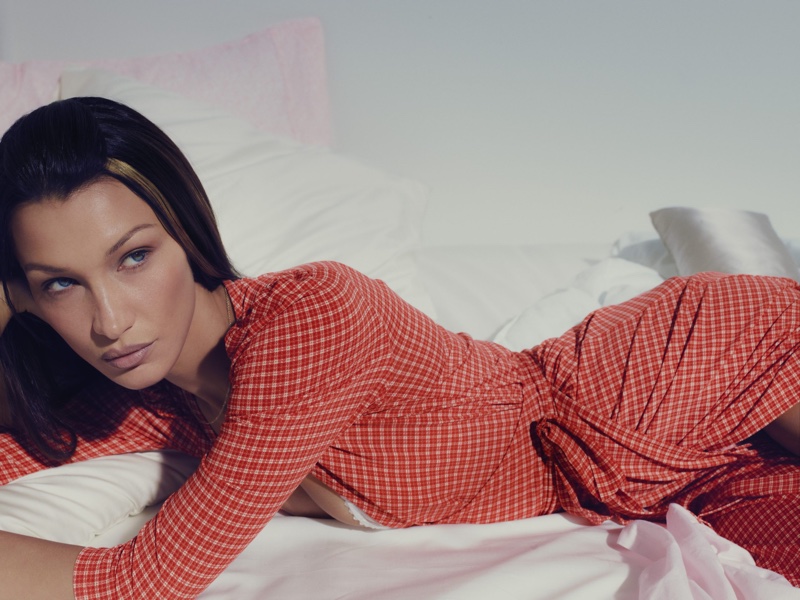 Bella Hadid has teamed up again with ABOUT YOU, and their spring-summer 2023 collaboration will inspire Y2K enthusiasts everywhere. The collection includes 58 pieces that showcase the supermodel's iconic style and feature three distinct themes: "Courtcore Realness", "The Simple Life", and "Stunt Girl Night Out".
For the campaign images, Bella Hadid x ABOUT YOU drew inspiration from the "sleaze aesthetic" trend of the early 2000s, capturing Bella in bed while showcasing her cropped vest, red printed wrap dress, knit top, and glossy leather jackets. The overall effect emphasizes the model's effortless style and captures the era's spirit.
Bella Hadid x About You Spring/Summer 2023 Campaign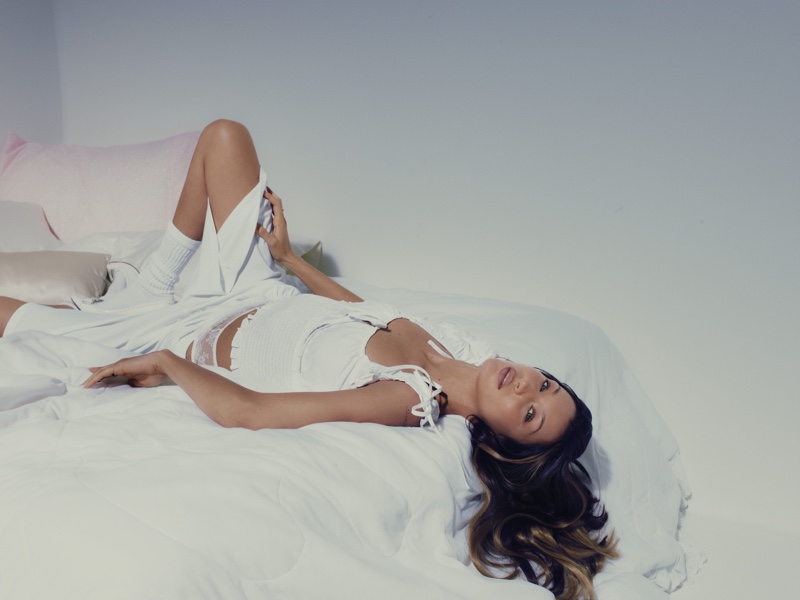 With recent campaigns for brands such as Louis Vuitton and Victoria's Secret, as well as her continued spring 2023 collaboration with ABOUT YOU, Bella Hadid is a force to be reckoned with in the fashion world.
The first theme, "Courtcore Realness", channels Bella's fondness for tennis with clean, minimalist designs inspired by the outfits of tennis legends of the 90s and 2000s. Loose knit hoodies, high-waisted jersey tops, and oversized sports pants create sporty yet stylish looks that are perfect for the transitional season.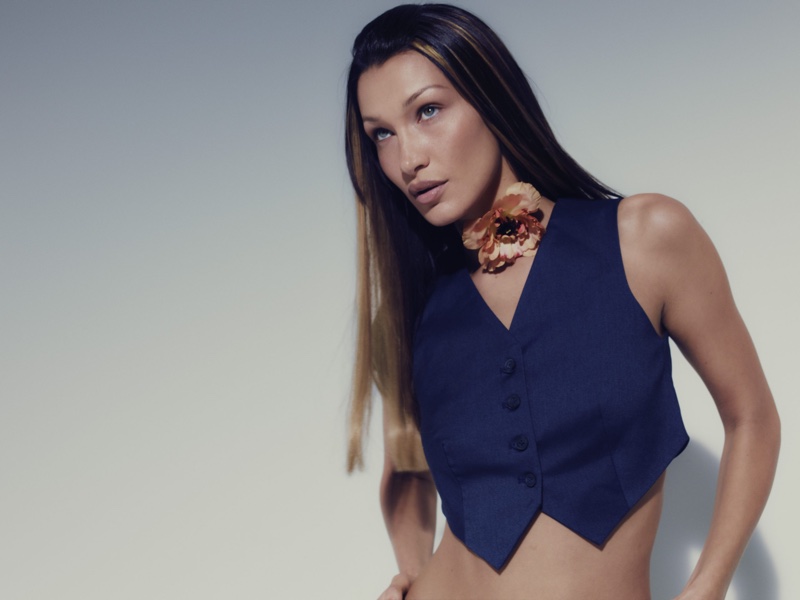 The second theme, "The Simple Life", is more romantic and playful, featuring classic check patterns and woven fabrics in cream and rose. Small details such as angel wings, butterfly prints, ruffles, and lace applications add to the whimsical nature of the pieces, casting a nostalgic glance back to the USA of the noughties.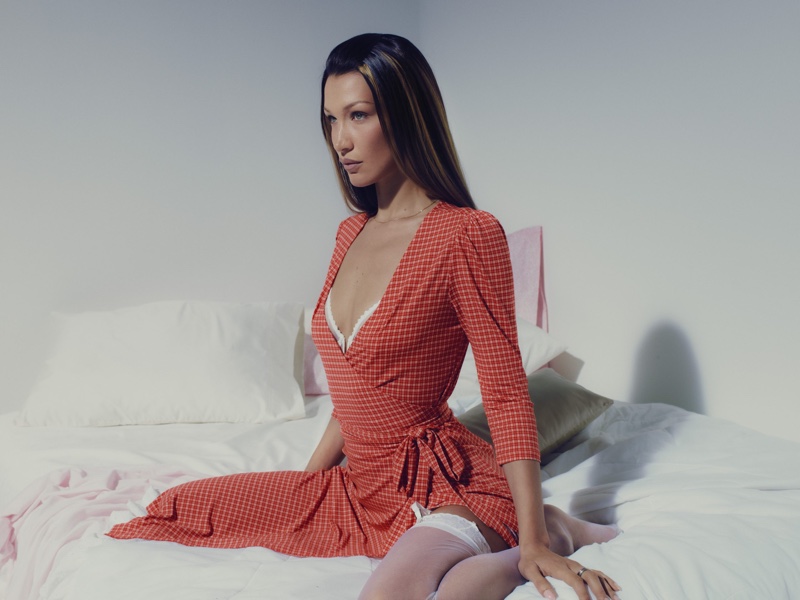 The third theme, "Stunt Girl Night Out", is sexy and rebellious, with racing leather jackets, cool miniskirts, and jeans with an acid wash effect that pays tribute to the stunt girls of the early 2000s. Low-waist pants with bold metal belts and bright red accents add to the adventure and sexiness of the pieces, while sporty striped patterns reflect the motocross trend of the era.