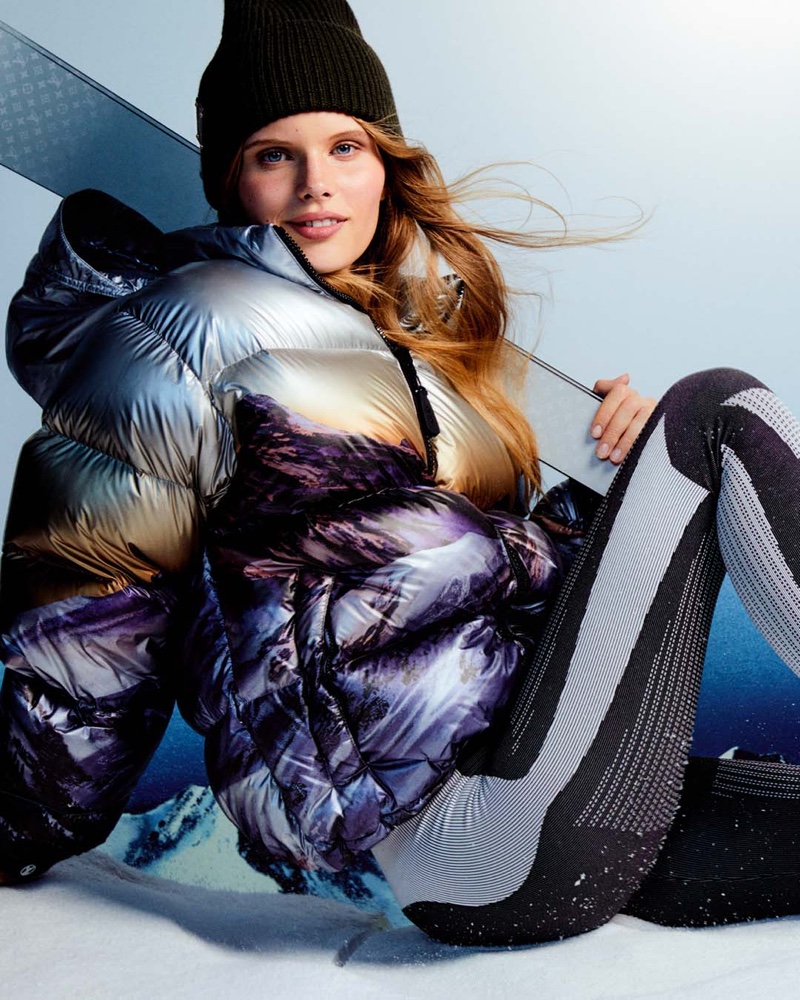 Louis Vuitton launches its very first ski collection with a line of clothing and accessories dedicated to winter sports called: LV Ski. A fashion shoot starring models Ida Heiner and Kristine Lindseth features a snow-filled backdrop. The range comes with puffer jackets, nylon leggings, ski masks, fur gloves, ski bibs, and more.
There are also parkas featuring rope detail as an homage to climbing tools. A metallic yoke decorates the shoulders for a futuristic touch. Luxury skis with mountain scenery or the Damier Graphite pattern stand out.
Related: Stacy Martin is the Face of Louis Vuitton's Holiday 2021 Campaign
"A breath of fresh air. Ideal for a winter altitude, pieces in LV Ski showcase a printed alpine landscape, in orange hues which reminisce a sunset," Louis Vuitton shares.
Louis Vuitton LV Ski Collection Campaign