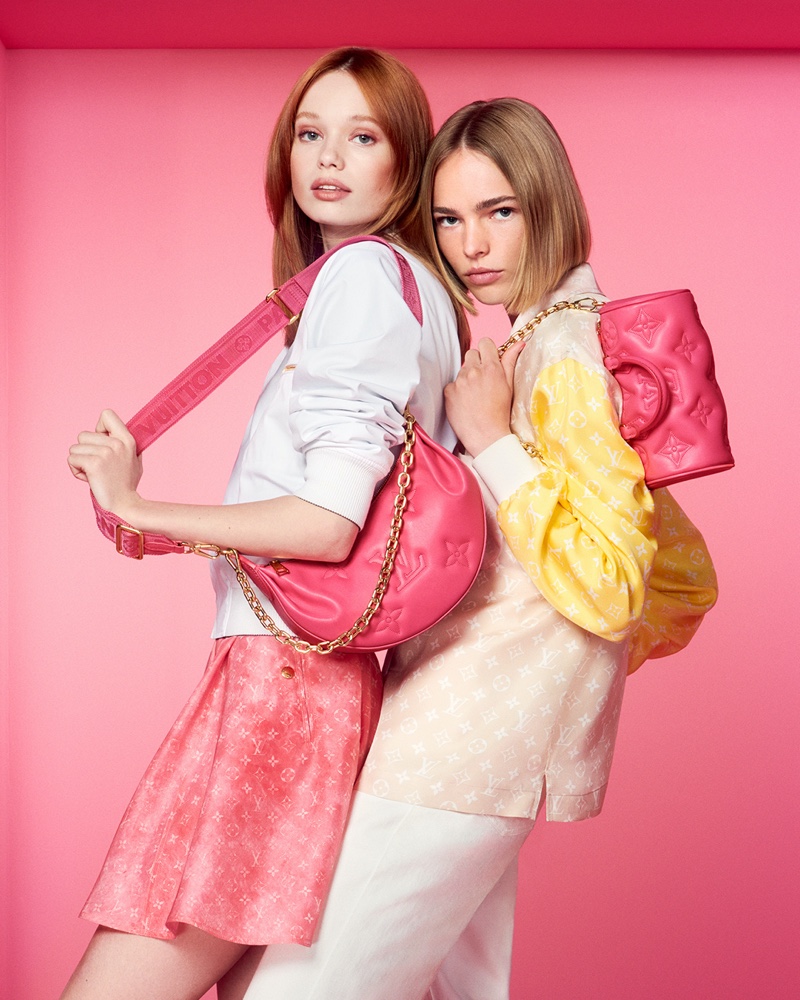 With its Bubblegram bag collection for 2022, French luxury brand Louis Vuitton brings a little joy. The accessory, which is inspired by bursts of color as well as round bubble-influenced circles, is available in four different styles and colors such as yellow, pink, blue, and white.
Louis Vuitton Bubblegram 2022 Collection
Images of models Blesnya Minher, Mika Schneider, Evie Harris, and more were photographed by Charlotte Wales. Stylist Victoria Sekrier pairs the Bubblegram bags with crop tops, hooded sweatshirts, cargo-style pants and shorts, and other casual wear options. 'You Are My High' by DJ Snake plays for a short film featuring monochrome rooms corresponding with each accessory's color.
Related: Millie Bobby Brown, Karlie Kloss Star in Louis Vuitton Sunglasses Spring 2022 Campaign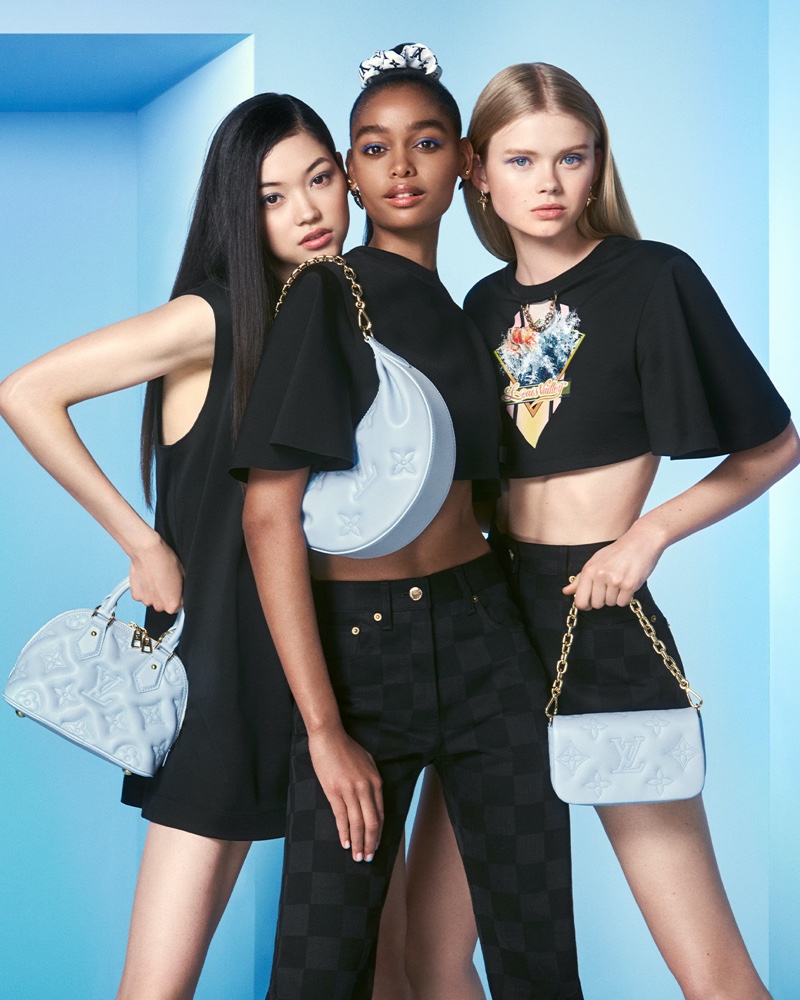 Incorporating the bouncy and cloud effect into the LV woman's look gives her a more youthful aesthetic. The use of chains, a woven lining, and the monogram print are all notable features of the Bubblegram collection. Hiromi Ueda applies makeup to the cast of models, who also have their hair done by Syd Hayes, to complete the look.