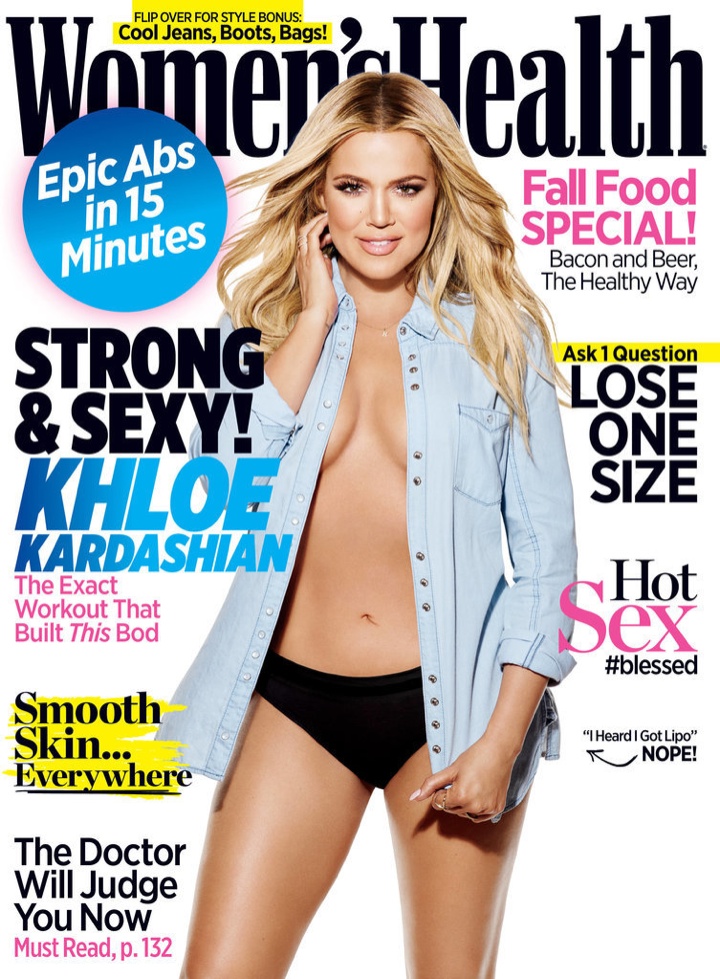 31-year-old reality television star Khloe Kardashian reveals her 35-pound weight loss for the September 2015 cover story of Women's Health. The blonde beauty talks about her workout as well as critics who called out her size.
Related: Khloe Kardashian Hits the Gym for Complex
"The first 45 days you're like, 'F–k this s–t.' You're exhausted, you're sore, and I actually felt fatter because I was swollen. If you keep going, you're eventually like, 'Wow, is that an indentation on my arm?" she reveals.
Khloe continues, "Yeah, it's a revenge body. But it's just as much for all my critics who called me 'the fat one' for my entire existence."