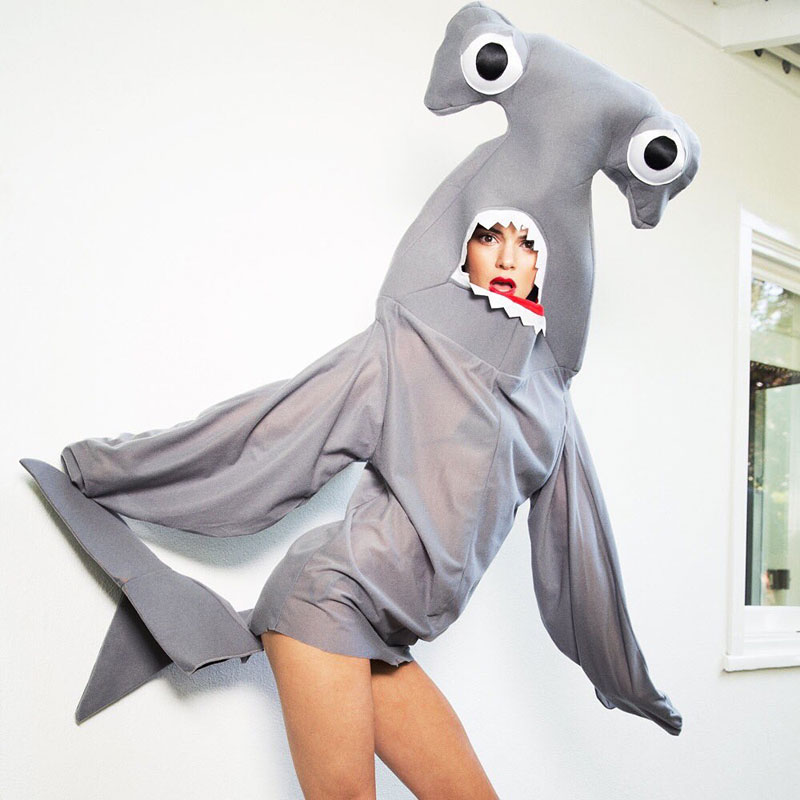 Last year, LOVE Magazine had Kendall Jenner dress up as a sexy Santa for its advent calendar. And now the fashion glossy has tapped the top model once again for a costumed look. This time it's a hot shark costume that brings to mind the famous left shark during Katy Perry's Super Bowl performance earlier this year.
Related: See Kendall Jenner's Best Instagram Moments
On Thanksgiving, LOVE shared two teaser images from the shoot with Kendall wearing a hammerhead shark top paired with a black bikini look. The magazine did not give an official date for the release, but said it will be coming soon. We'll no doubt feature it as soon as it's out!