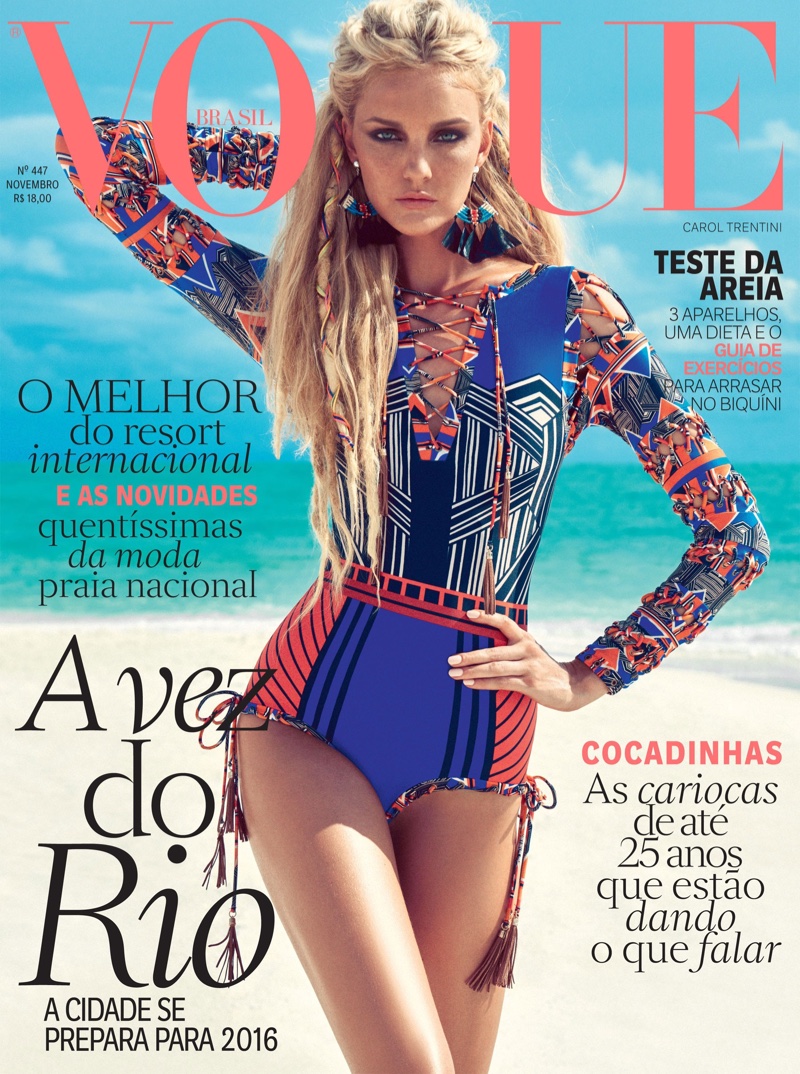 It may be cold here in the Northern hemisphere, but things are certainly heating up for those to the south of the equator. With its November 2015 cover story, Vogue Brazil heads to the beach with cover girl Caroline Trentini. Posing for JR Duran, the blonde beauty wears colorful fashions including swimsuits, jackets and sunglasses in the on location snaps.
Related: Caroline Trentini Models the Resort Collections for Americana Manhasset
Stylist Daniel Ueda dresses the Brazilian model in gladiator style sandals as well as tribal inspired prints in the sun-drenched snaps.