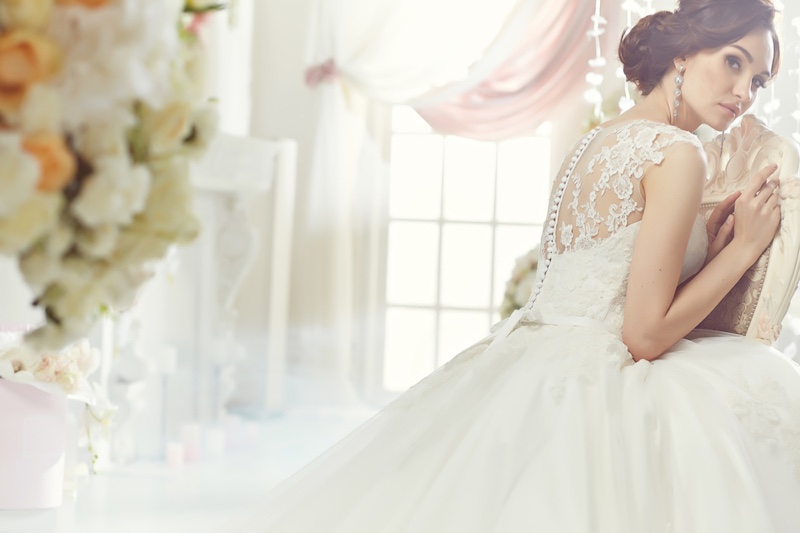 When it comes to planning your wedding day, the dress is probably one of the first things to keep in mind – after all, everyone's eyes will be focused on it, and the right one can even change the way you feel, helping to create a memory of a lifetime.
Of course, choosing the perfect dress can be stressful but by keeping these things in mind it can be at least a little less daunting, and perhaps even fun.
Budget for Everything
When it comes to dress shopping, always set a budget. Keep in mind however, that your budget isn't just for the dress. While that gorgeous gown from your favorite designer might fit within your budget, what about the veil, the shoes, the undergarments and jewelry that puts the total look together? The good news is you don't have to spend thousands of dollars, in fact, recent statistics show that 68 percent of brides spent less than $1,000 when purchasing their dress.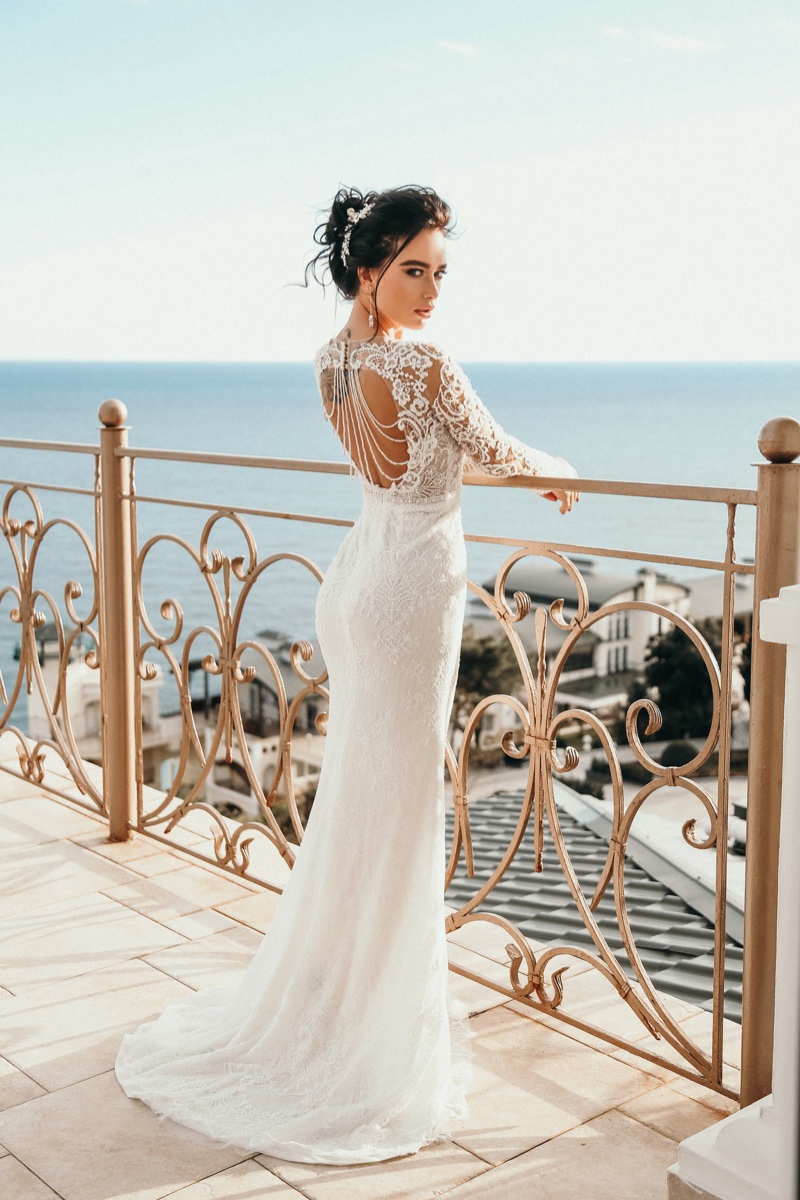 Start Shopping at Home
Bridal magazines can be your best pre-shopping tool. They're jam-packed with various dress styles and tips from wedding dress designers. Find a few designs that you like and contact your local bridal shop to see if they have them available. If you're on a tight budget, search local store websites online to see if you can find something similar in an off-brand at a more affordable price before going in.
Shopping Made Easy
When it comes to dress shopping, timing can be everything. Bridal shops are busiest on Saturdays, so if you can get time away from work and schedule a time during the week, you'll find the shops less crowded and typically enjoy a more personalized shopping experience.
Whatever you do, don't bring the entire wedding party. Consider a close friend or family member only, going with just a small group. If you get too many opinions, it can make it even more difficult to pick out the dress that's just right for you.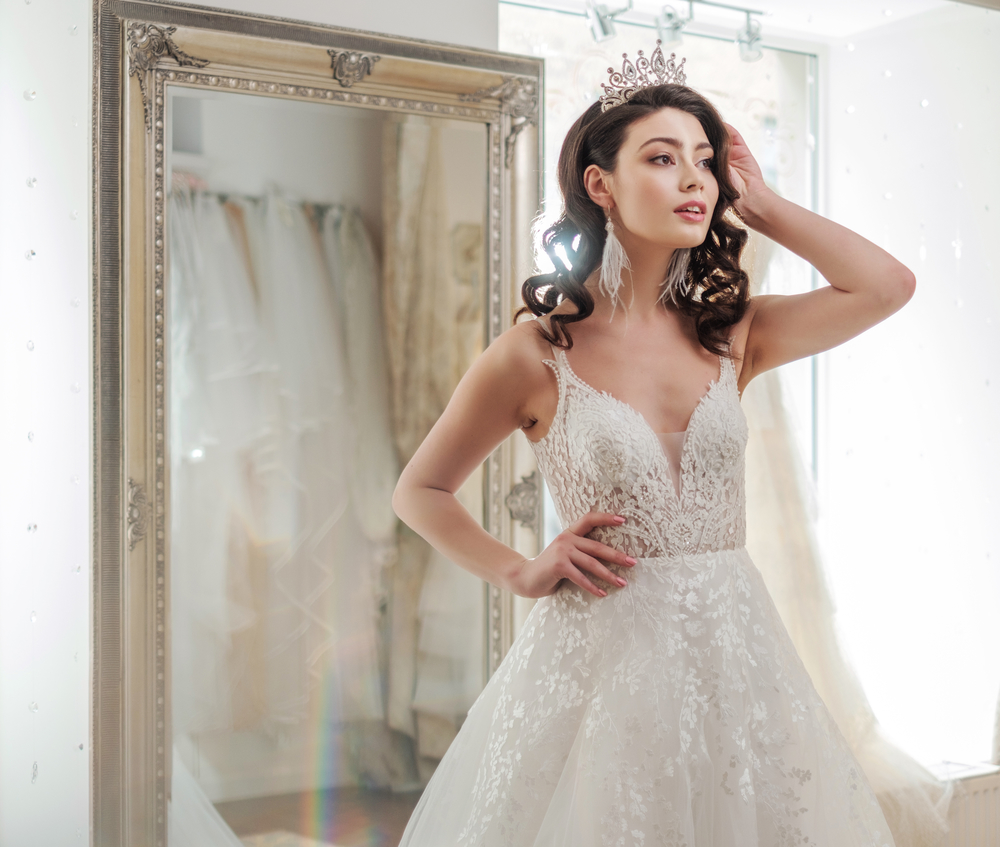 Consider Your Body Type Not Your Weight
When shopping for your dress, put your focus into your body type rather than how much you weigh. Every dress is different, each one designed to flatter different body contours. Knowing your body type and what dresses compliment it will help you find styles and designers that work well with your body, making YOU shine on your big day.
Dress Style and Comfort
When choosing your dress, start by considering your wedding theme. For instance, if you are having a beach wedding, a full ballgown and high heels aren't going to be the best idea. Don't forget about comfort either as you'll be in the dress all day, dancing, eating, and of course, going to the bathroom too. When trying on dresses, while wearing them put yourself into different positions to find out how it really feels, sitting down, standing up, moving around, and so on. Your comfort and confidence level can make a big difference in making your day extra special.