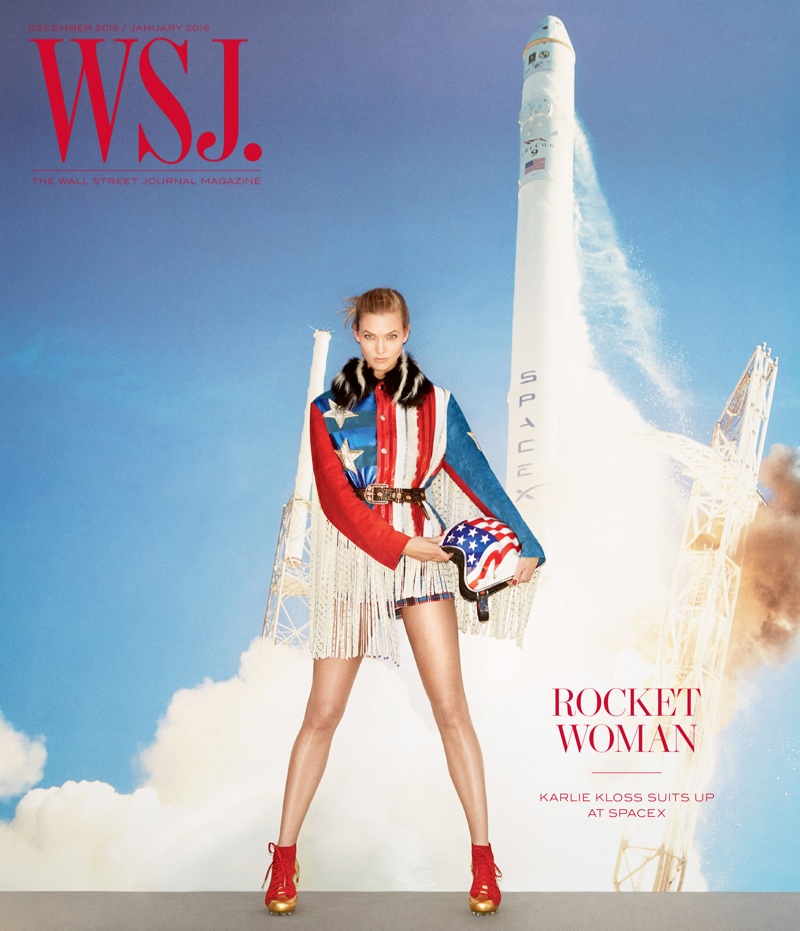 Supermodel Karlie Kloss gets futuristic for the December-January 2015.2016 cover story of WSJ. Magazine, posing in patriotic looks while on location at Elon Musk's SpaceX headquarters in California. Photographed by Maciek Kobielski and styled by George Cortina, the leggy beauty stands out among rockets and the likes.
Related: Karlie Kloss Gets Glam in Kate Spade's Holiday Campaign
In the new issue of WSJ., out on December 5, Karlie talks about dealing with the paparazzi, her long-term ambitions and more.
Karlie on paparazzi waiting for her:
"There's no getting used to that."
Karlie on her modeling career:
"I've had a firsthand education from the greats, whether it be seeing [photographer] Steven Meisel set his lights or having Oscar de la Renta drape a gown on my body."
Karlie on her long-term ambitions:
"I want to be doing my day job for a very long time. But I also want to grow businesses and make a meaningful impact."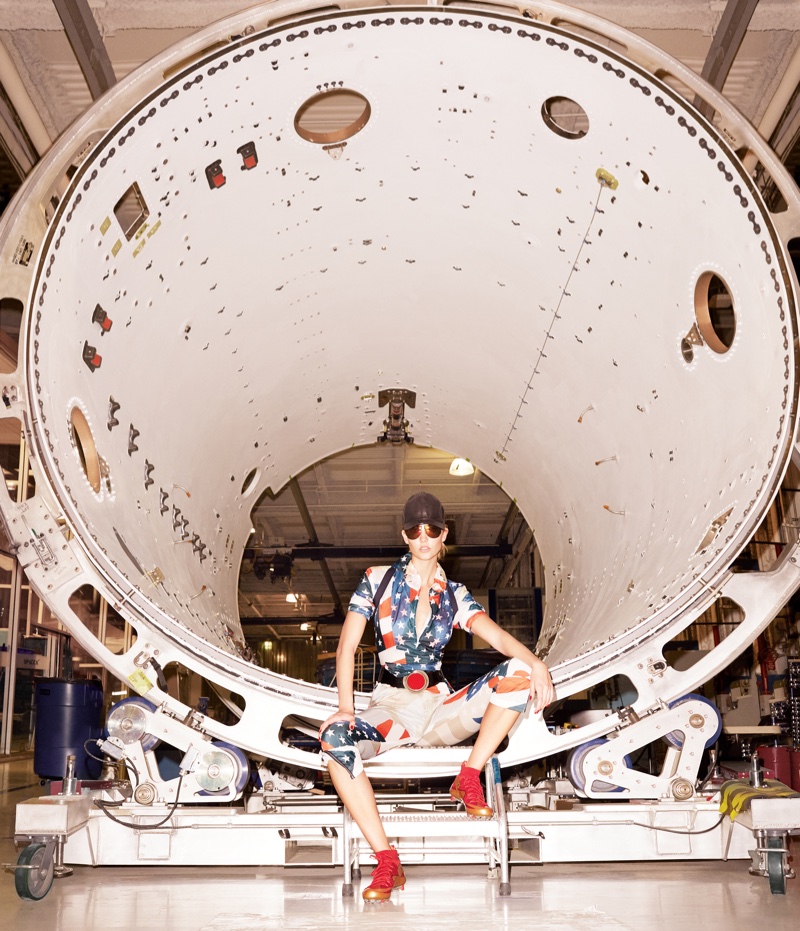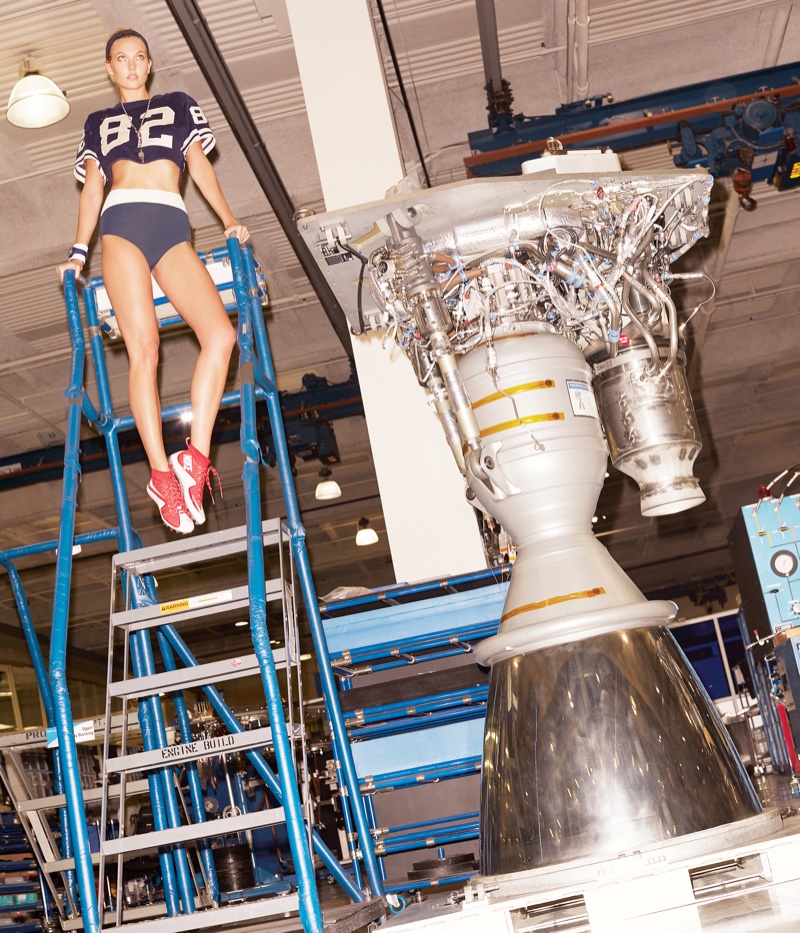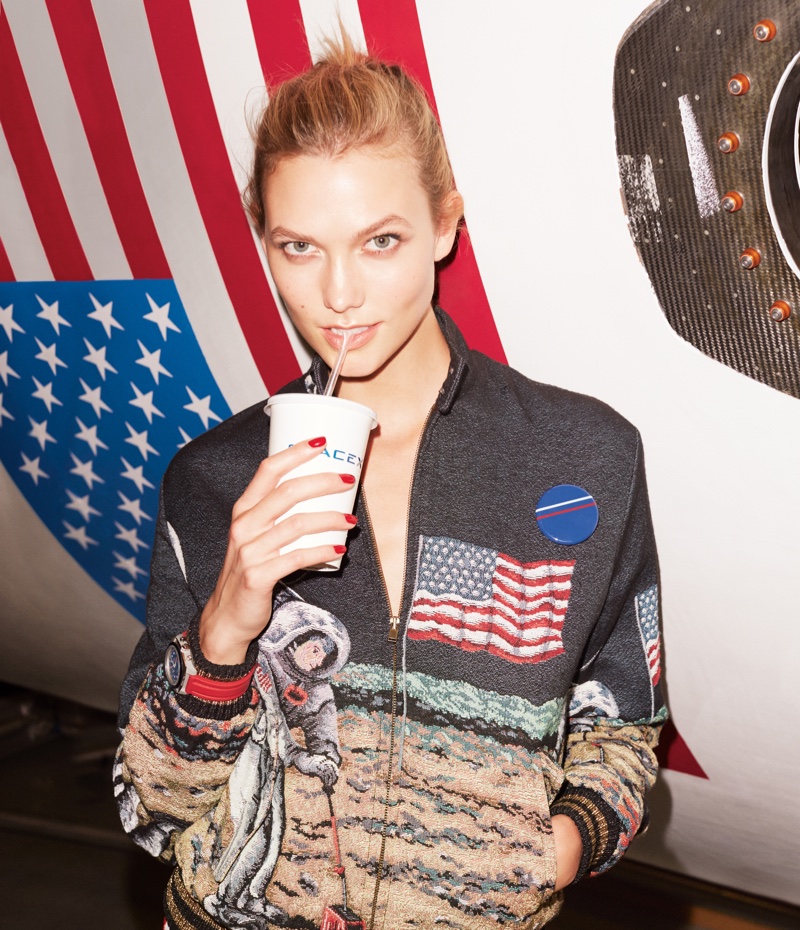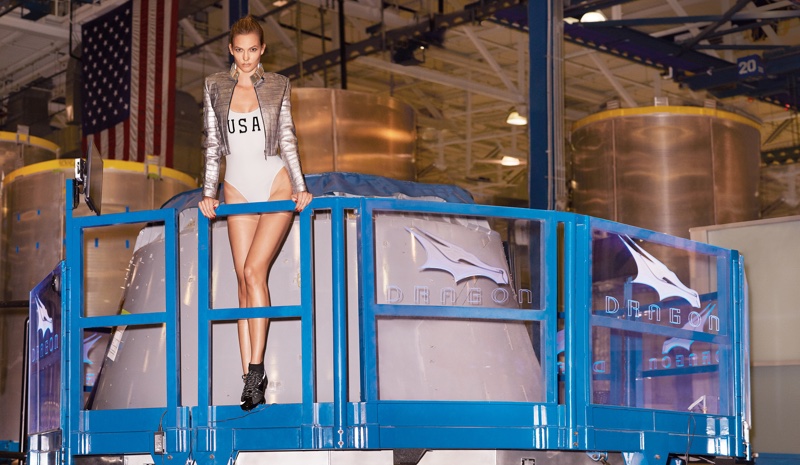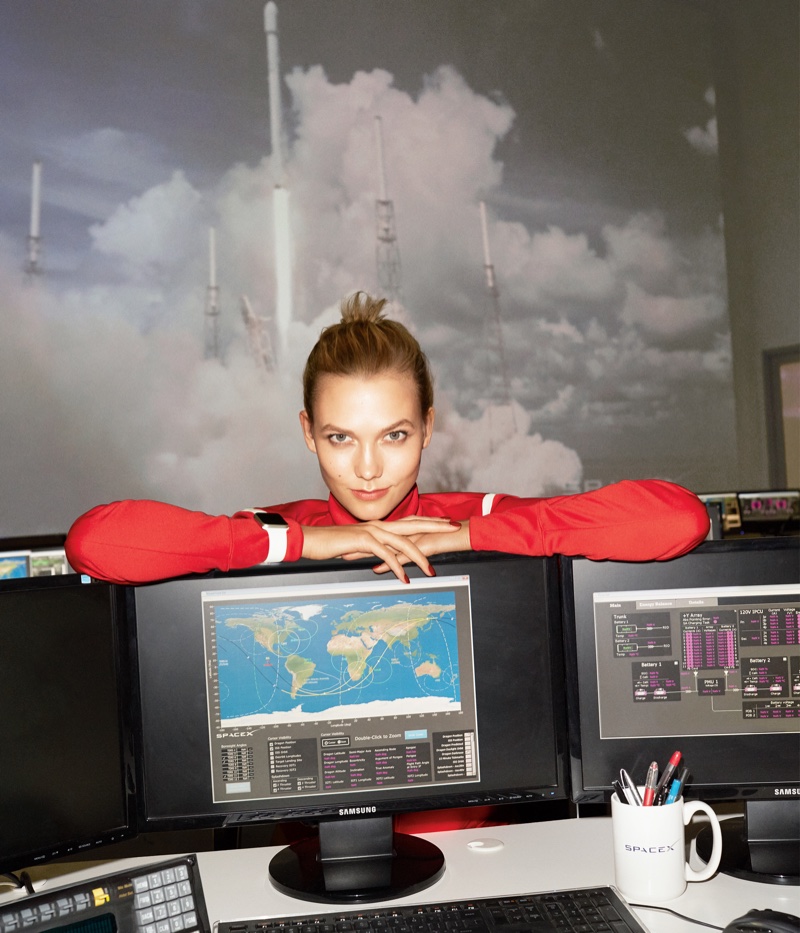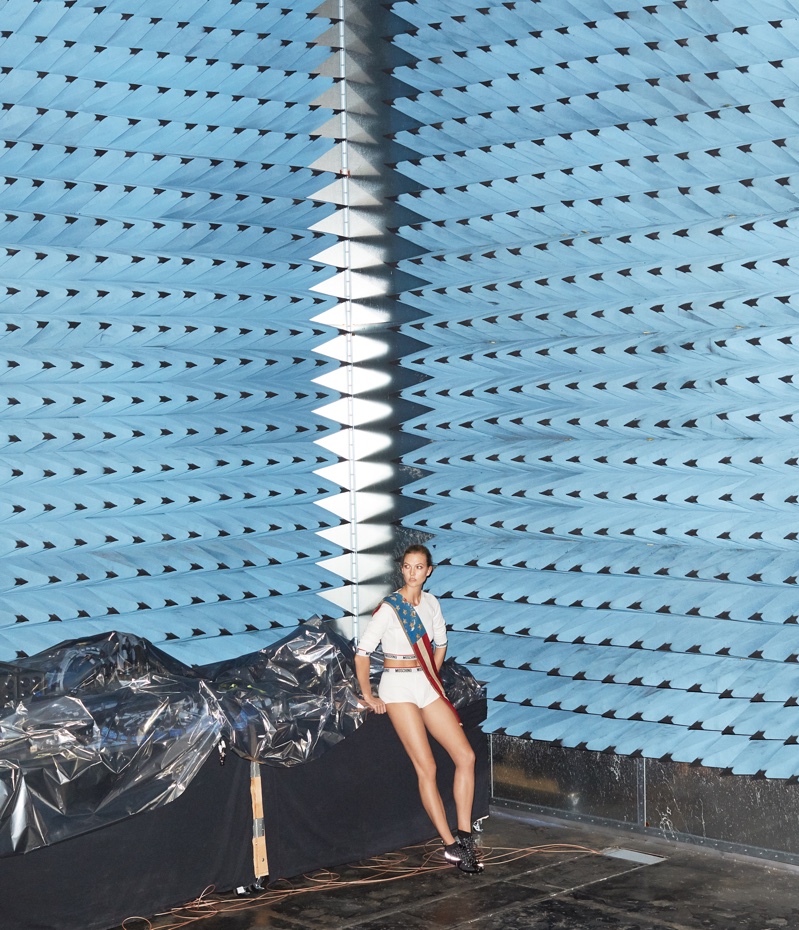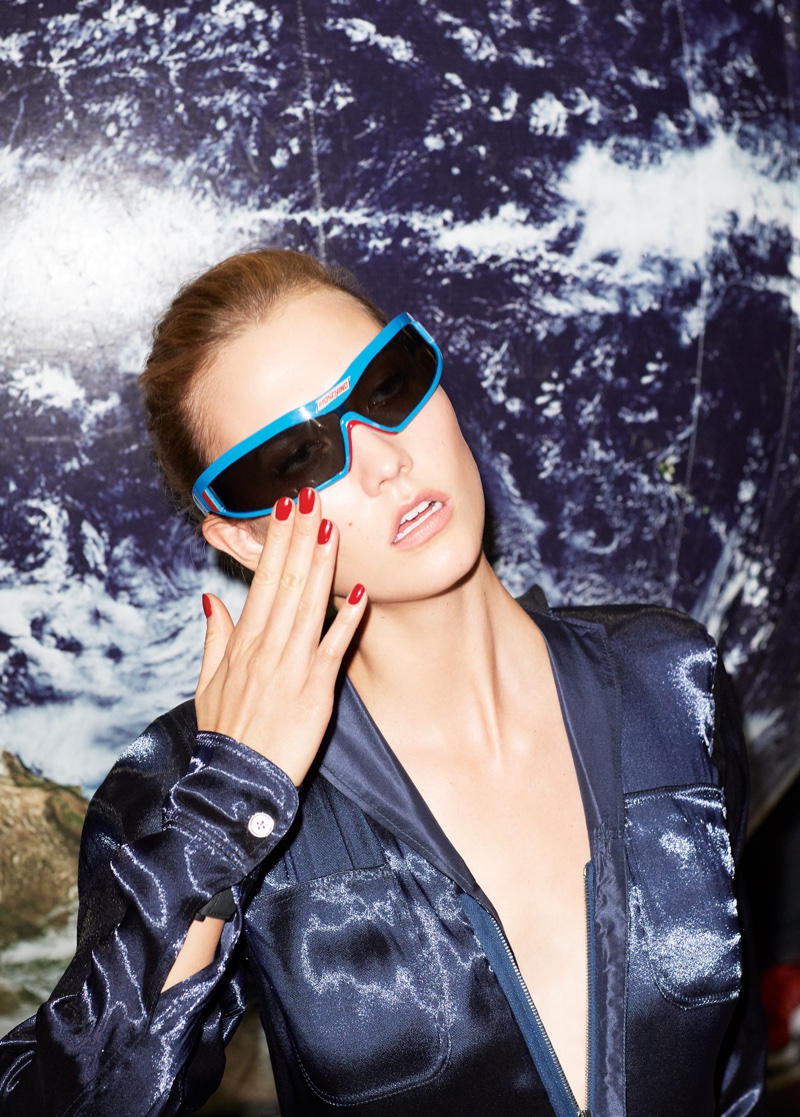 Images courtesy of WSJ. Magazine/Maciek Kobielski