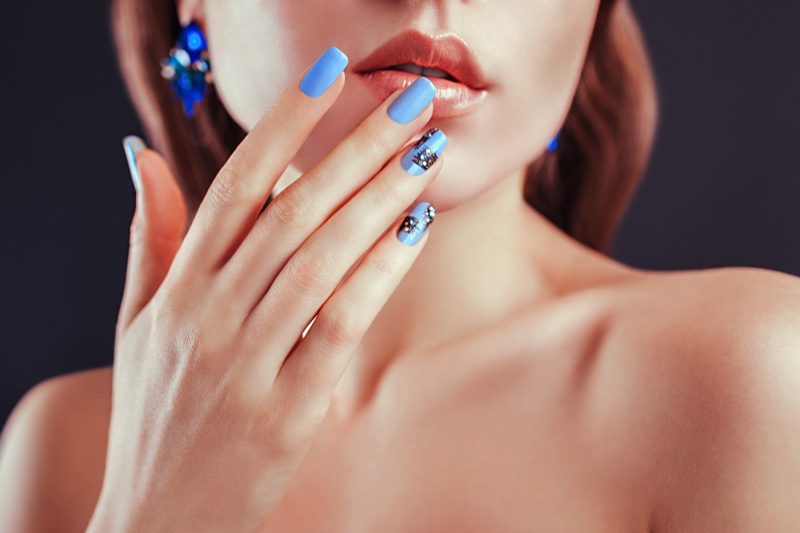 Achieving the perfect cute manicure has never been easier than it is today. Whether you're a nail-painting pro or a newbie to the manicure world, you can easily get the flawless manicure of your dreams. Semi cured gel nails are changing the game when it comes to at-home manicures.
You can get a perfect and stunning manicure in the comfort of your own home. One of the best parts is that compared to going to the nail salon, it is so affordable! Today, we are here to share with you how to get the cutest manicures. Keep reading to follow our step-by-step guide for gorgeous nails that all of your friends will be talking about!

Pick Your Favorite Design and Color
It is no accident that ohora is one of the bestselling gel nail brands in Japan and Korea. Ohora has a wide variety of different semi-cured gel nail colors and designs. You are sure to find a design and color that matches your personal style just right! Here are a few of the bestselling semi-cured gel nail kit designs: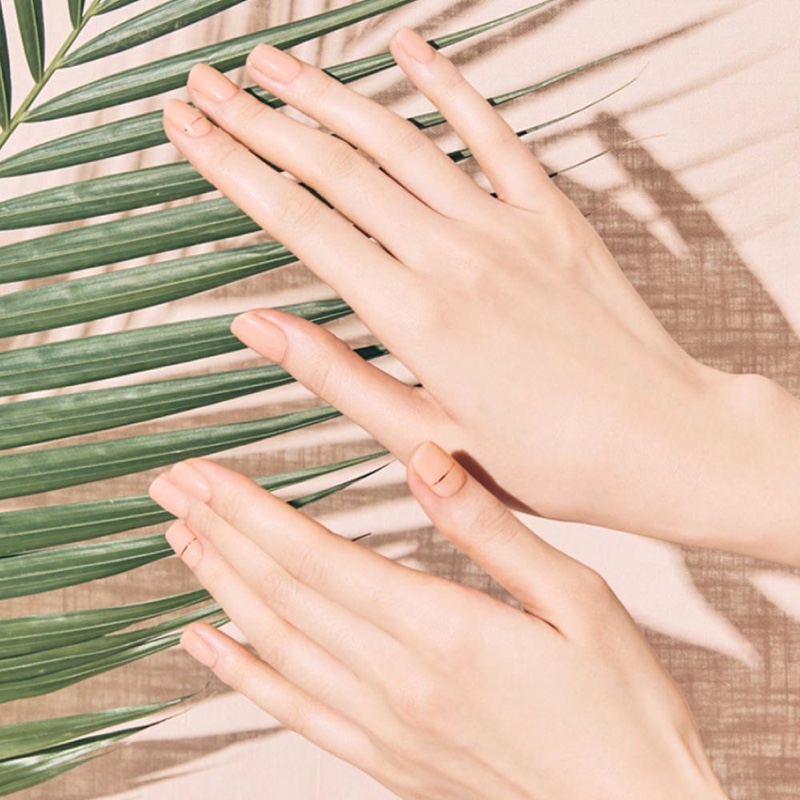 N Basic Nails no.11
Simple and sleek meets girly and flirty with the style N Basic Nails no.11. The pinkish-nude color complements the copper line so well. This nail kit would be perfect for someone who considers themself to be sleek and feminine.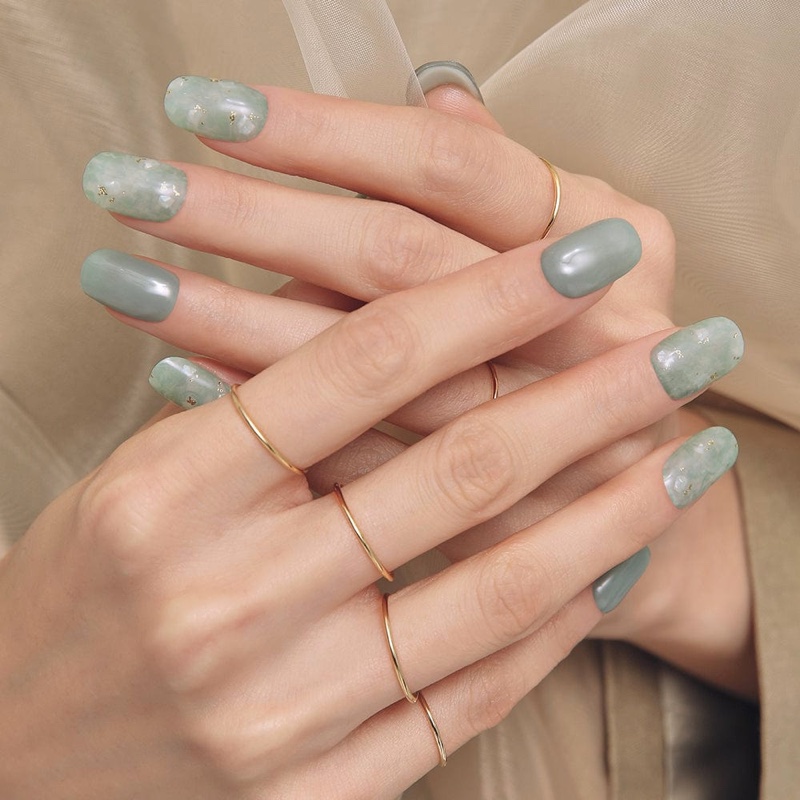 N Celadon
N Celadon is a jade stunner! This nail kit design is inspired by a type of Korean ceramic called Goryo celadon. The gold foil details add so much character to these classy and gorgeous nails. N Celadon would be perfect for someone who likes to wear neutral colors and is looking for that subtle pop of color and sparkle!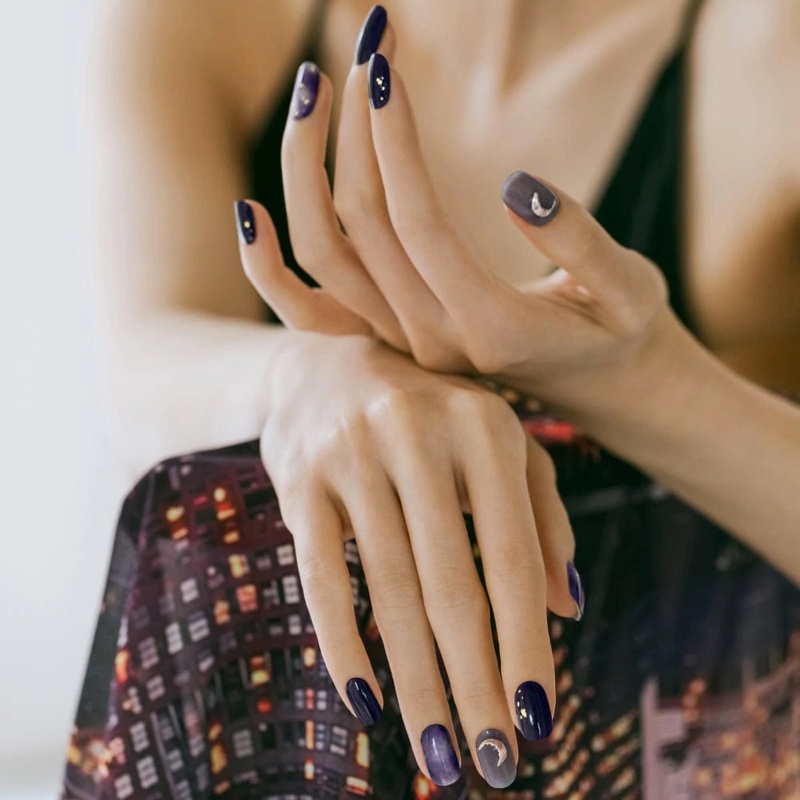 N Lunar Eclipse
Do you love gazing up at constellations and staying up late for meteor showers and anything else to do with the night sky? Then N Lunar Eclipse was made for you! The deep purple tones, as well as the marbling and gold moons, can transform your nails into the night sky. N Lunar Eclipse would also make an excellent gift for any astrology lover in your life.
How Do I Apply Semi-Cured Gel Nails?
Applying semi-cured gel nails is a breeze. Just follow these simple steps, and you'll have your nails ready to show off in no time at all:
Prepare
Peel
Press
Perfect
Now, let's dive into each of these steps. By the end of this article, you'll know how to get the cutest manicure!
Step 1: Prepare
The first step in the semi-cured gel nail manicure process is to prepare your nails and hands or feet if you are doing a pedicure. Although this is the first step, it is one of the most critical steps. Ignoring the well-being and hygiene of your nails and hands is not a healthy habit to maintain.
Firstly, wash your hands well to get off any unwanted dirt and grime. Make sure to clean under the tips of your nails too. Doing this step now will help make sure you don't have to do it when you are in the middle of your manicure. After you wash and dry your hands, apply lotion to keep your hands feeling hydrated and smooth. The next step in the preparation process is to file down your nails.
This helps keep them strong and makes it less likely that your nails will break. Filing your natural nails regularly keeps them healthy and strong. Lastly, using the wooden stick provided in every ohora semi-cured gel nail kit, push back your cuticles if needed, so they do not get in the way when you apply the nails to your nail bed.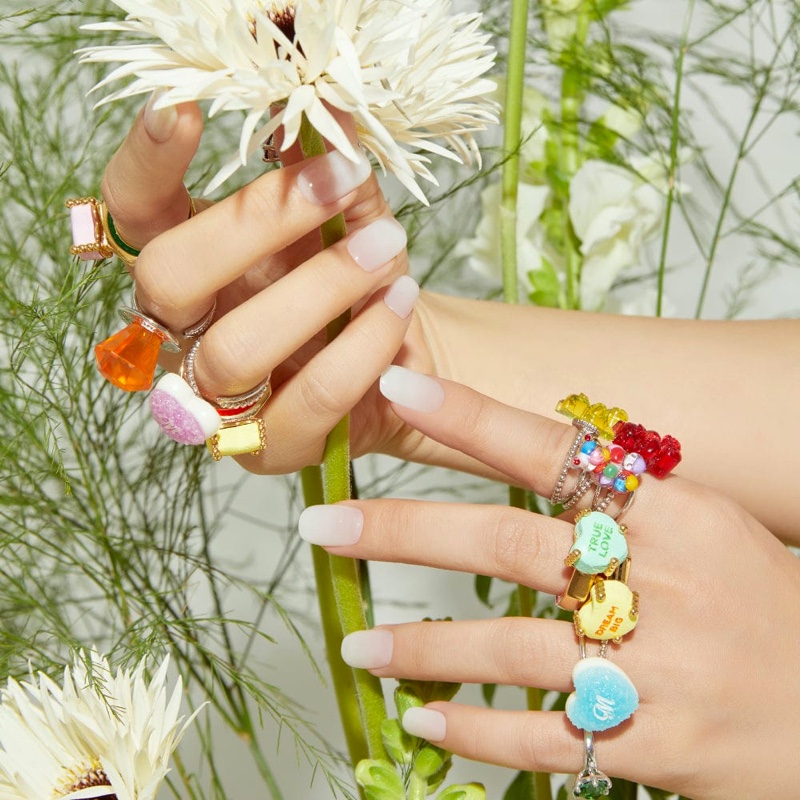 Step 2: Peel
After your hands have been washed and your nails have been filed and prepared, it's time to get out your ohora semi-cured gel nail kit! Take a minute to sit back and admire the design you picked out for yourself; it is so you!
Now, gently peel the semi-cured gel nails off of the sheet that they come attached to. This should be pretty easy; they peel off like stickers coming off a sticker sheet. You'll be able to find the nails that fit your natural nails perfectly because each sheet comes with 30 semi-cured gel nails in 15 different sizes. If the first one you peel off doesn't work, no worries! Just try another, and you are bound to find the perfect fit.
Step 3: Press
Firmly press the semi-cured gel nail onto your natural nail. This process molds the gel nail to match the shape of your nail. Make sure to apply the pressure evenly across the nail so that it will look smooth and flawless! Continue pressing on the semi-cured gel nails for all ten nails. Once they are all pressed on, trim and file them down to the correct shape and length for your nails.
Step 4: Perfect
The time has come to cure and perfect your nails! This step in the manicure process hardens the gel nails so that they'll look and feel just like a set of gel nails you would get at a nail salon. Following the instructions on the ohora Gel Lamp, place your nails with the gel nails pressed on under the lamp for the appropriate amount of time (each kit will tell you how long to keep it under the light!).
When the curing time is complete, voila! You now have the cutest manicure ever, and you did it in the comfort of your own home! Thanks to ohora, now you can get flawless manicures over and over again without needing to go to the salon. If you found this article helpful, make sure to share it with your manicure-loving friends!