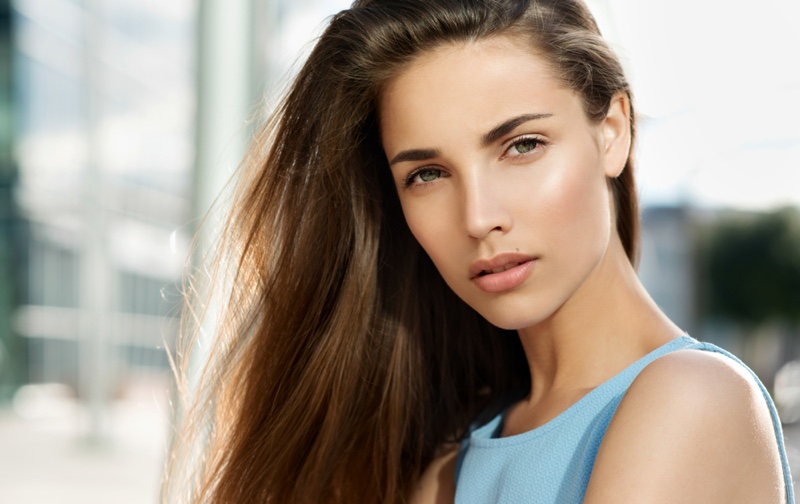 Your skin is covered with tiny, little pores that are not visible to the naked eye unless closely observed. These pores contain hair follicles and either sweat glands or sebaceous glands. Sometimes, the pores containing sebaceous glands can get deposited with dead skin cells, dirt, and oil, and appear to look larger and more visible.
The size of your pores depends on your skin type and your age. As such, you cannot change the size of your pores – what you can change is how your pores appear, making them less noticeable so that your skin looks flawless and perfect.
Tips & Skincare Products to Help Minimize Pores
CLEANSE REGULARLY
Wash your face with lukewarm water and cleanse it with a light, water-based facial cleanser or face wash. This cleans out all the dirt, pollutants, makeup and other impurities from your pores, preventing them from getting clogged ad appearing big.
Remember to cleanse your face thoroughly yet gently twice a day for fresh, unclogged skin that looks smooth and glowing.
Here are some highly recommended pore minimizing cleansers to give you the perfect glow and smooth skin:
LHA Cleansing gel, by SkinCeuticals: gently cleanses and decongests your skin to minimize pores and return your skin glow.
Pure-Clay Cleanser, by L'Oreal: removes everyday impurities like dirt, oil, and pollutants to give you a smooth, bright visage.
Porefinist2 Sakura Refreshing Cleansing Oil: Gentle and fragrant, it removes the build-up in your pores, leaving your skin lighter and fresh.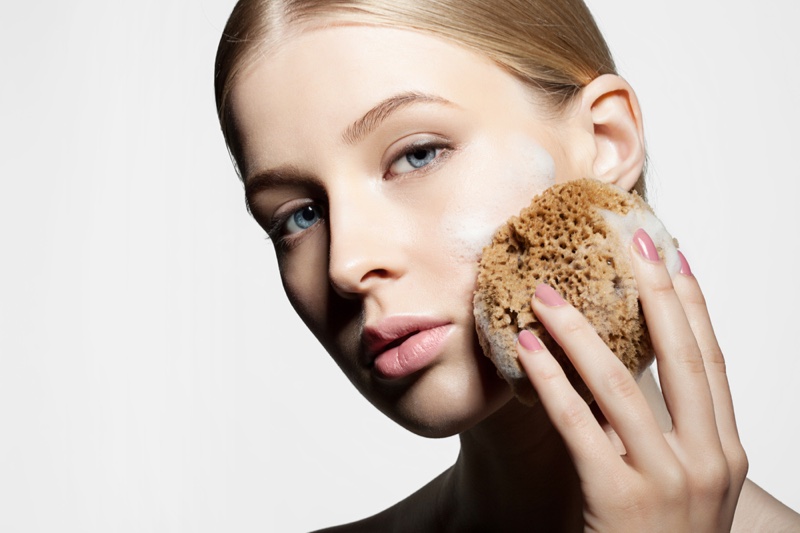 EXFOLIATE
Ideally, you should exfoliate one to two times a week. Doing so removes the layer of dead skin cells on your skin. These dead cells not only make your skin look dull, but they can also clog your pores, stretching them out and making them more noticeable. Sometimes, these clogged pores can also lead to acne and breakouts!
Some of the best exfoliators on MIRA BEAUTY that can help bring out the best in you:
#1: One-Step Gentle Exfoliating Cleanser with Orange Extract, by Clarins
Gentle exfoliating cleanser that leaves your skin velvety soft and smooth.
#2: AHA/BHA Exfoliating Cleanser, by Murad
Infused with Alpha and Beta Hydroxy acids, this exfoliating cleanser is great for minimizing pores, as well as controlling acne.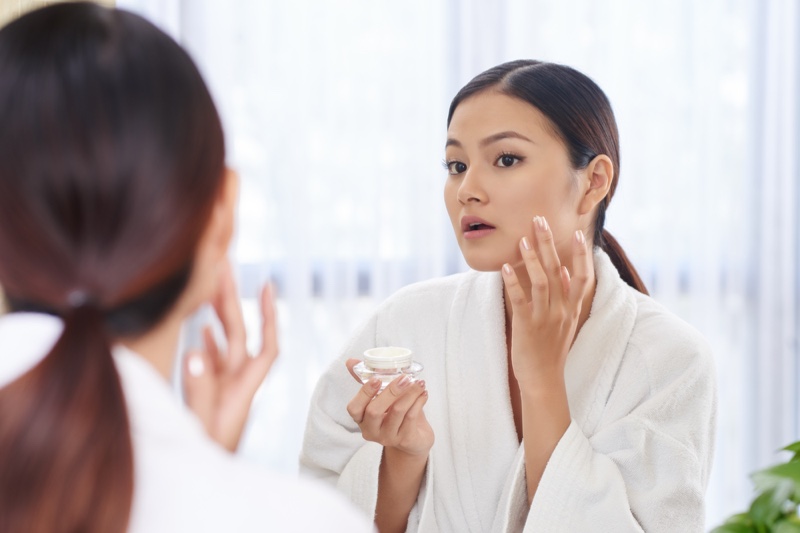 APPLY SUNSCREEN
The harmful UV rays in sunlight break the collagen in your skin. Collagen is the protein that gives elasticity to your skin and also holds your pores together. When the collagen that supports the pores breaks down, the pores stretch out and become more visible to the naked eye. Therefore, remember to apply sunscreen of SPF 30 or higher before you go out into the sun.
MOISTURIZE DAILY
A dry skin promotes increased secretion of sebum, which can then clog your pores. Hence it is essential that you moisturize daily to keep your skin well hydrated. Avoid oil-based moisturizers, as they can promote clogging of pores.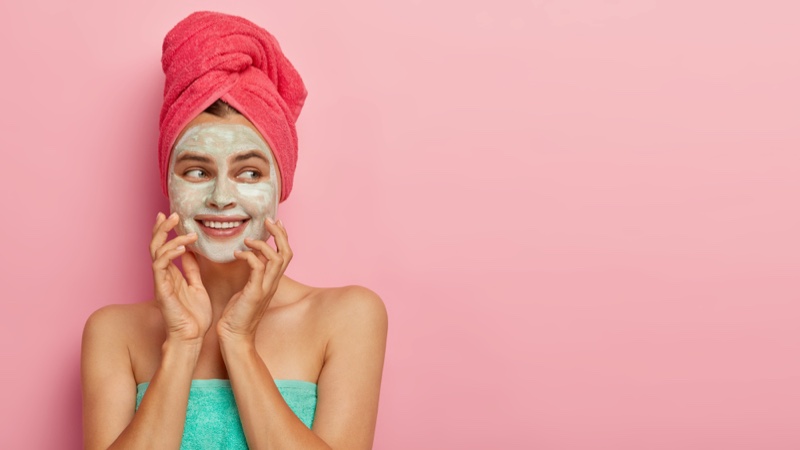 USE FACE MASKS
Face masks are a great way to moisturize your skin, as they form a layer of hydration that seals up the moisture, nourishing and healing your skin.
Supermud Clearing Treatment by GlamGlow
An ideal face mask for normal, oily, or combination skin types. Travels deep into the skin to clean out pores and give you a visibly clean complexion and smooth skin.
Conclusion
You can't reduce the number of pores on your skin, nor can you decrease their size. You can, however, change how they appear to an observer. By following certain basic skin care routine steps, you can easily minimize pores on your face, and ensure a smooth, spotless beauty on your visage. Now that you have all the right skin care routine tips, you can find all the best makeup and skincare products on MIRA BEAUTY – the world's first universal beauty store and collaborative library for makeup and skincare that has over 100,000 products and millions of consumer ratings & reviews that help shoppers find the best products just for them with a cohesive and personalized shopping experience.