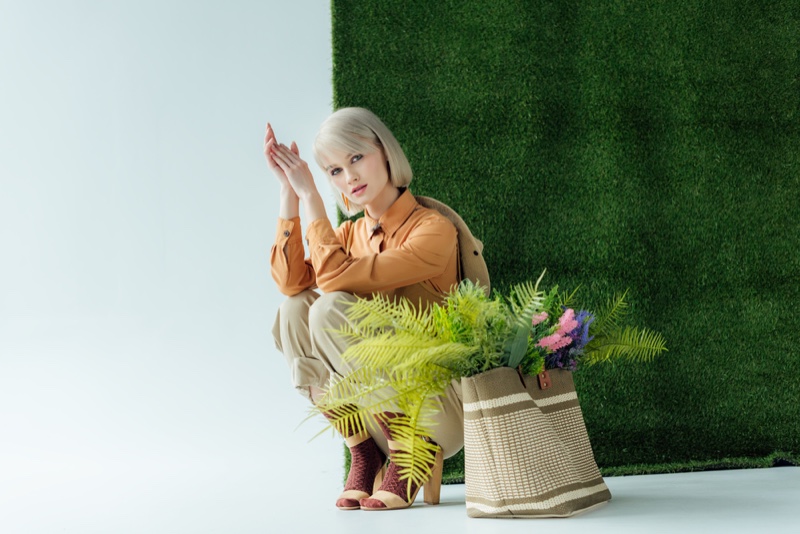 As we know, fashion changes all the time. The clothes you wear today may very well be the clothes you forget tomorrow and, in the end, finds its way to a landfill which contributes towards the waste crisis the entire globe's facing. Research revealed that 300,000 tonnes of clothing ends up on the landfill every year in the UK and that's before you add accessories and make-up products to the mix, which contribute towards an entire outfit.
Our desire for fast fashion, doesn't really help the situation either and is taking a toll on the world. A study of the textiles industry, conducted by Wrap revealed between 2012 and 2016, the UK increased its carbon footprint from 24 million tonnes to 26.2 million tonnes of CO2.Alongside that, the beauty and make-up industry's waste come mainly from the prettypackaging its sold in.
With landfills hitting their peak, it's never been so important to take duty and responsibility with our waste and its no different for the fashion sector. So, we've teamed up with waste management experts, Reconomy to investigate waste solutions for this industry.
Using organic raw materials for fabrics
We've seen a number of steps being brought to this sector, to achieve greener processes. For example, Tree Hugger reported on a recent process that could tackle the initial carbon footprint caused by textile production. Making clothes uses up a lot of resources, such as water, fuel, and chemical dyes. Circular Systems is offering a solution to that — fibres made from food scraps. In fact, the initiative would solve two issues at once, by making textile production less wasteful and combating the food waste problem. Circular Systems also has a technology in place to use existing scraps of textiles and discarded clothing and recycle them into new fibres. This means the company addresses both the environmental impact at the beginning of a textile cycle, with its creation, and at the end of its life, avoiding the landfill.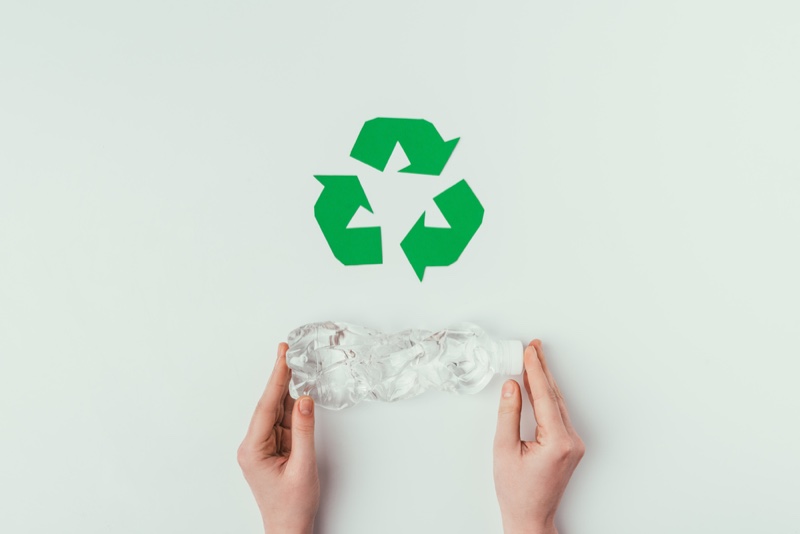 The beauty in plastic
The use of plastic in the beauty and make-up industry is prevalent, due to its hygienic nature. Prior to its use, we relied on soaps in bar form, glass bottles, and tins. It's only natural then that we're seeing many brands return to these roots.
One company doing this is LUSH, who have been leading the way with its plastic-free shampoo bars. These block-form shampoos are sold loose (or, you can buy a reusable tin to keep it in!) and foam up quickly in the shower. While they don't produce the same level of lather as regular shampoo, they achieve the same level of cleanliness and smell fantastic. Plus, a single bar will last you for months!
Other options would be to utilise as much recycled plastic wherever possible, or even source biodegradable alternatives.
Solutions for greener fashion
There are a number of ways we can take to become greener with our clothes. Wrap launched their own project to help the textiles industry deal with its wasteful nature, with the Love Your Clothes website. This website offers customers a series of helpful advice points, such as:
• Refashion and Upcycle — something of a lost art, it certainly needs to see a revival! Here, instead of buying new clothes, the website encourages people to look at their old clothes and find ways to alter or combine items to make new outfits. The best part of this is you end up with a totally unique item!
• Buying clothes — tips on how to "buy smart", with an emphasis on clothes that will last, hiring options, swapping stations, or buying second-hand.
• Care and Repair — this section gives some great lifehacks on how to look after your clothes to keep them living longer. It also advises on how to repair clothes to give them a new lease of life.
• Unwanted clothes — for clothes that don't fit, that you've grown out of, or no longer need, sometimes upcycling isn't an option. But that doesn't mean you get to fling them away! Dispose of your clothes responsibly, with a range of different ways to sell, swap, or donate.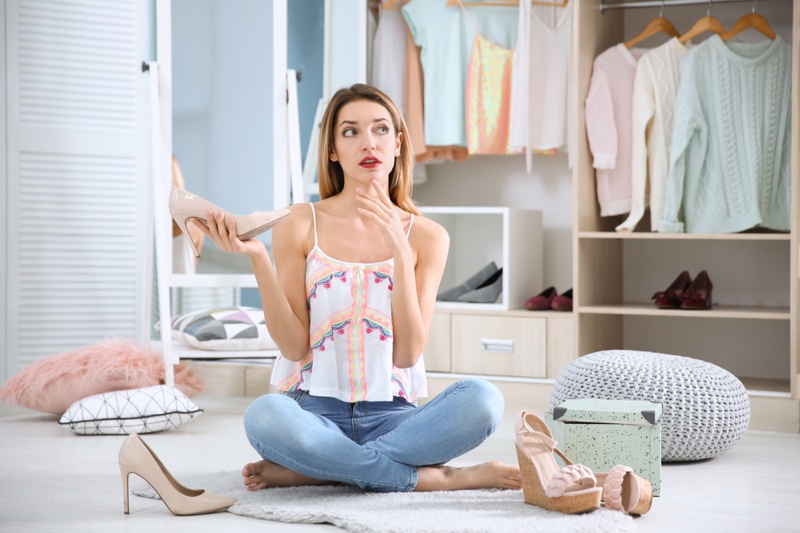 Take advantage of exchange programmes
There are stores that usually run exchange programmes for both clothes and beauty product packaging. A few retail outlets have run exchange programmes in the past, where customers can make use of their local shops to drop off clothes for recycling. Sometimes, customers can even get discounts for doing so.
H&M clothing store are an example, offering such service. With the promise to accept any brand in any condition, H&M notes that it was the first brand to do a full-scale clothing recycling program in-store. Customers can bring down their old, unwanted clothes in exchange for a H&M voucher. The service is also offered in their concept stores, at Monkiand at & Other Stories. The old clothes are marked as rewear, reuse, or recycle. Meanwhile, LUSH offers money off when people bring back their cleaned and emptied tubs for recycling.
Overall, the fashion and beauty industry is destined for a makeover, when it comes to waste. The fashion industry in particular moves so quickly, and it's leaving a trail of quickly-discarded clothing in its wake. Businesses need to ensure they have a responsible waste management system in place, such as those provided by Reconomy, to ensure less waste hits the landfill.