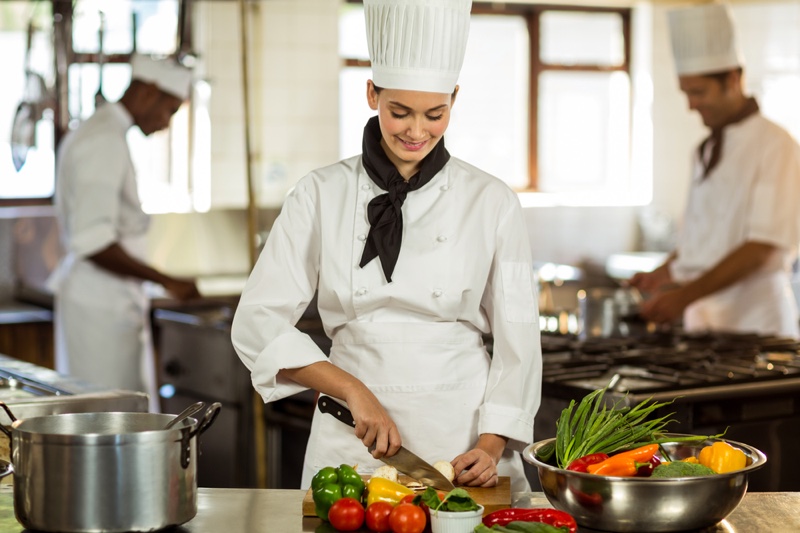 As a chef, you would like to integrate a sense of fashion and style into your whole life. There are different ways of doing it. Apart from the sophistication and the wow factor which you earn whenever you make outstanding culinary, you can incorporate multiple methods of maintaining a spark of fashion in all your professional life. One reliable way is on how you carry your tools while you are on a mission.
It's true that preparing a stunning delicacy takes much effort and skill. Apart from the food preparation skills, you will also need the right tools to make your work easier and help you quickly achieve your desired results. A knife to a chef is as important as a stethoscope is to a physician. You need knives, and quality knives for that matter. This explains why most professional chefs carry their knives while going for outdoor catering.
How to Carry Knife Roll
You have been called for that celebration or maybe a barbecue and you want to go there equipped with your knife set. How do you carry a knife roll to generate a sense of fashion and ensure convenience? How do you arrange the knives in the knife roll for easy picking and identification?
Here are 4 pointers on how to carry knife roll as a fashionable chef:
1. Go for Functionality
When choosing a knife roll, it's crucial to select something which is functional. There are a wide variety of knife rolls in the market but some of them don't offer great functionality. Some will not even match with your knife sizes while others present a problem when rolling the knives. There are worse cases where the knives are loosely held in their compartments.
This will generate a metallic sound whenever these loosely held knives hit one another while you are moving and end up blunting the blades. I'm sure that this will not only be uncomfortable but also unfashionable.
In terms of functionality, a good knife roll would be that which will keep each knife in its segment, hold it firmly such that the knives will not move within the bag when you roll it up and have a mechanism to avoid the knives crushing on one another whenever the roll is shaken. It's also important to check the accessibility level and the ease of removing each knife from its section.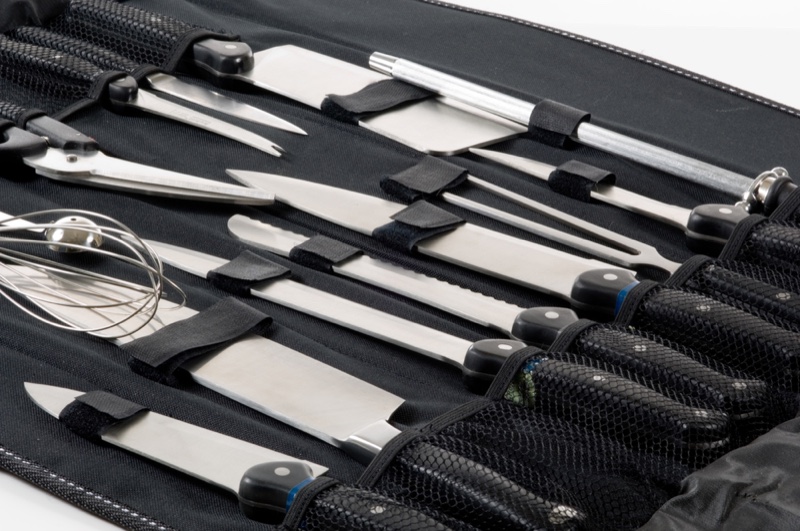 2. Choose a Knife Roll Which has a Great Exterior Design
I'm sure you don't want something which is boring and looks out of place. As a fashionable chef, you will have to choose something which has great aesthetics and stands out. Depending on your preferences, you can go for leather-designed bags or choose any other material which aligns with your tastes.
There are those materials which can easily be cleaned and their color doesn't fade over time. This could be the right choice especially if you frequently work outdoors. The rugged outdoor environment calls for something durable. You will, therefore, need to strike a balance between a rugged design and a taste of fashion.
3. Consider the Size and Shape
If you have ever shopped for a knife roll, you must have noticed that different rolls come in varying sizes and shapes. Some sizes are just exaggerated while some small-sized bags are too small to fit the standard set of a professional chef's knives. To maintain fashion, you have to go for a knife roll which can fit all your knives and cutlery. It should also have proper spacing between knife sections for easy picking of knives.
Besides the size, the shape which the knife roll takes after it has been rolled up is quite important. You don't want something which is not proportional and bulges outwards unstylishly. There are certain knife rolls whose overall shape is affected by the size and the shape of the knives within the roll. Although such knife rolls may be cheap, they may not be the right ones to help you distinguish yourself as a professional and fashionable chef.
4. Blade-In Storage or Handle-in Storage?
This is one area which puzzles chefs who are looking for a way on how to carry knife roll professionally and also fashionably. Should the knives be held inside the roll by the blade or by the handle?
Different rolls come with varying options. There are those rolls which are designed to hold the blades, leaving the handles exposed while others are designed to hold the handles leaving the blades out. Still, there are rolls which have compartments which alternate blade-in storage and handle-in storage compartments.
All these knife holding options have their own challenges. Putting the blades in the holding compartment may cut through the material while leaving the blades out may pose a challenge and hurt your fingers when removing closely packed knives. Thus it's a matter of assessing what works best for you and going for it.
Conclusion
Use the above tips to carry your knife set comfortably, safely, and stylishly. Remember that what works for one person may not always work in your situation. It's, therefore, important to evaluate your situation and preferences and choose a knife roll which aligns with your taste of class.