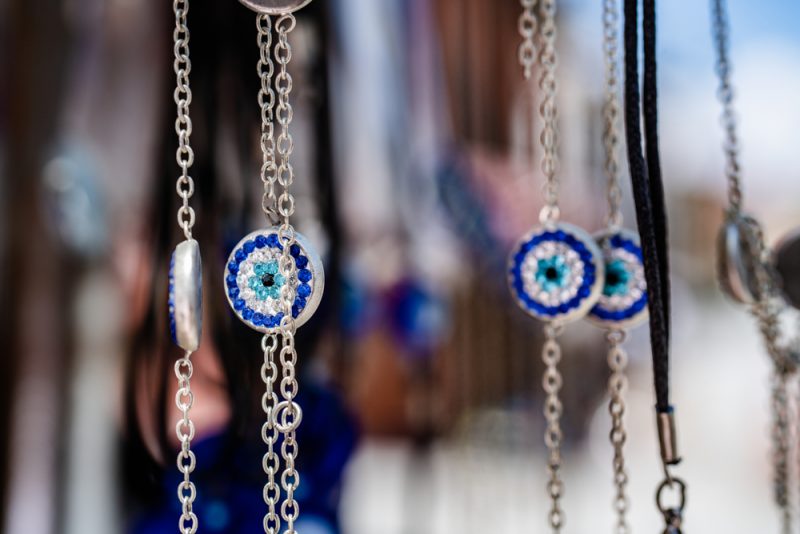 Beliefs surrounding the evil eye and its baleful influence aren't restricted to specific cultures or religions. The curse of the evil eye has been around since the dawn of time, forcing individuals to come up with several remedial measures for mitigating the malicious influence of the same. From a more exploratory point-of-view, the evil eye is a jealous gaze where gawkers transmit the negative energies onto the concerned individual, often resulting in misfortune, physical discomfort, injury, pain, or periods of unhappiness.
Protection Against the Evil Eye
The term 'Evil Eye' can be considered as a dual perspective where it is the curse and even the protection against the same. Evil Eye, the protective cover, comes across as an amulet that has the capability of safeguarding individuals from the barrage of glare-hungry energies. Therefore, it isn't wrong to consider this as a talisman that protects your spirit from the dangerous accumulation of negative vibes, targeted via stares and glances. 
While there are many ways to adorn oneself with an evil eye as a good luck charm, the evil eye necklace is the trendiest and most convenient way to stay protected from the tormenting effects of an unwitting glare. Much like the concept of the curse, the history of evil eye necklace also dates back to ages where amulets, pendants, and bracelets were used to design a protective cover against the imminent threats.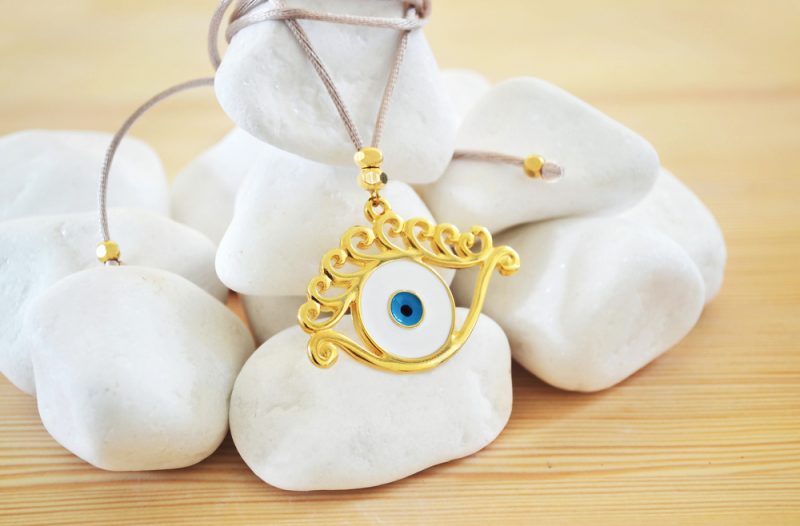 Why an Evil Eye Necklace?
The best way to use the evil eye as a protective cover is to keep it close to the body. Although bracelets and pendants are effective choices, an evil eye necklace stares the gawker right in the eye and reflects all the negative energies, before it ever reaches you. An evil eye necklace shelters the amulet, which is capable of readily reflecting the evil intent to the gawker. Moreover, the popular belief is that a majority of evil and spiteful glares are projected by blue-eyed individuals, who are capable of causing the most harm.
An evil eye necklace, therefore, works best if it features a bluestone. Most importantly, blue is the color of protection from gazes that cause harm. In certain cultures, blue is also considered as the hue associated with good karma, and therefore, amplifying the karmic value is yet another approach to protect oneself or the loved ones from the curse of the evil eye. 
You can also opt for light blue stones or beads as this shade signifies truth, which is also a great ally against the evil eye. Beads or pendants that are dark blue and light blue protect you from destructive forces and negative spirits while bringing loads of good luck. 
Not just that, besides warding off dangers and improving health, an evil eye necklace is also a trendsetting fashion accessory with the blue color capable of complementing any given attire.