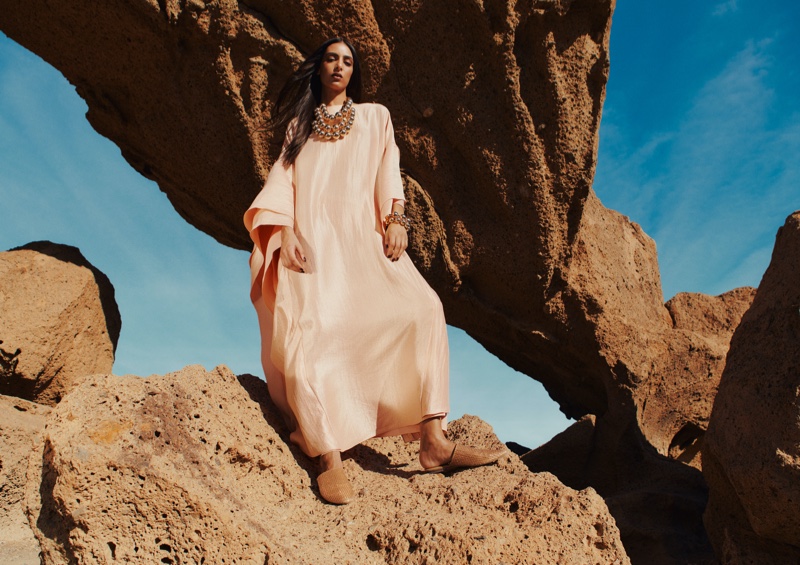 H&M debuts its Limited Edition 2023 collection. This line is tailored for the confident and contemporary woman, boasting a range of shiny kaftans, fluid dresses, and breezy full-length silhouettes that will leave you in awe. Nora Attal and more models front the striking images. This is fresh off the heels of the brand's spring 2023 campaign, Isla Hennes.
H&M Limited Edition 2023 Collection
The H&M Limited Edition 2023 collection offers a vibrant array of bold colors, airy fabrics, and metallic accents, making it the perfect choice for fashion lovers who want to make a statement. And the collection is predominantly crafted with more sustainably sourced materials such as viscose, recycled polyester, Tencel, and organic cotton, making it a trendy and eco-friendly line.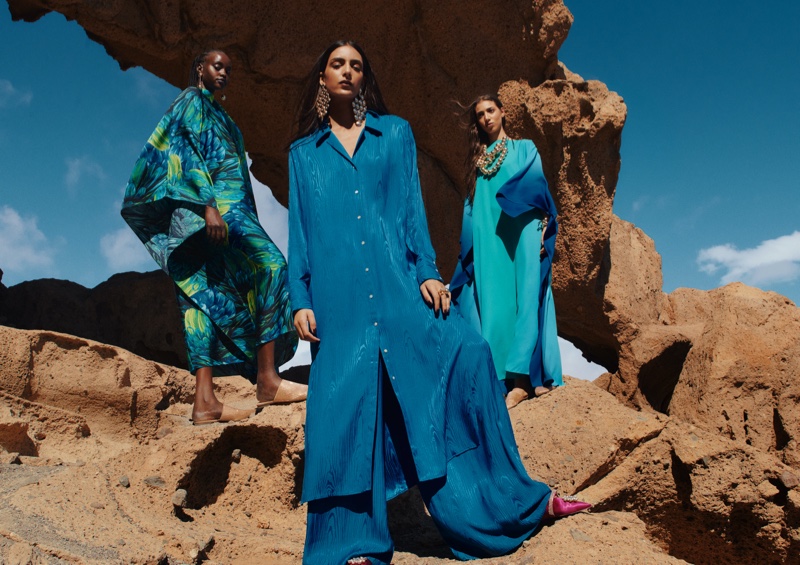 One of the most exciting aspects of this collection is the vibrant royal blue shirt dress that's sure to make heads turn. A tunic set in a vivid print is another standout piece that's sure to add a pop of color to your wardrobe. And for those who love to make a statement, the eye-catching orange blazer and trousers set are a must-have!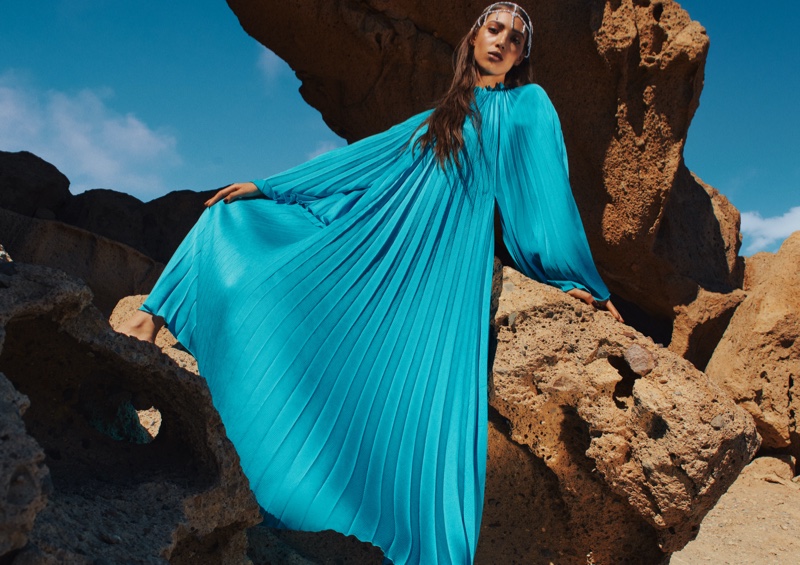 If you're looking for a collection that will make you feel confident, contemporary, and eco-conscious, then the H&M Limited Edition 2023 collection is the perfect choice for you. With its range of standout pieces and sustainable materials, it's a collection that will elevate your style and make you feel good about your fashion choices. Look out for the Limited Edition line starting March 16th online and in select stores.