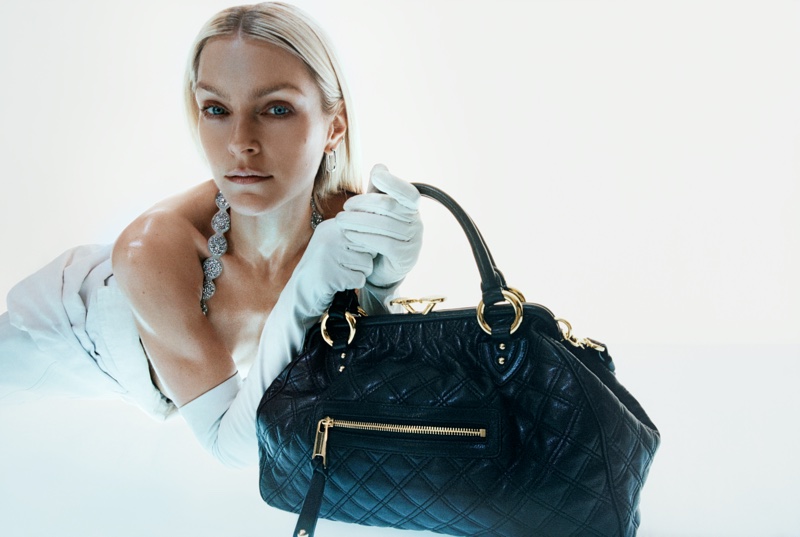 The timeless Stam Bag by Marc Jacobs is being celebrated again after first debuting during the fall 2005 runway season. For the spring 2023 handbag campaign, the brand has enlisted famous names such as Paris Hilton, Selma Blair, Ashanti, Ashlee Simpson, and the brand's namesake Jessica Stam to front the images.
Marc Jacobs Stam Bag Spring 2023 Campaign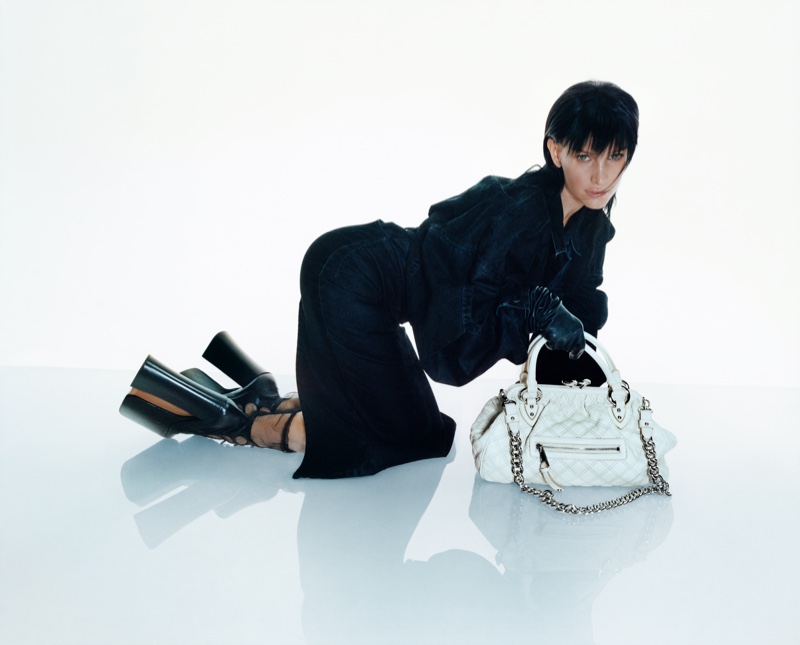 With the addition of the Quilted J Marc bag, this spring 2023 handbag campaign showcases the brand's commitment to creating luxurious and high-quality accessories to be remembered for years to come.
Paris Hilton for Marc Jacobs Stam Bag Spring 2023 Campaign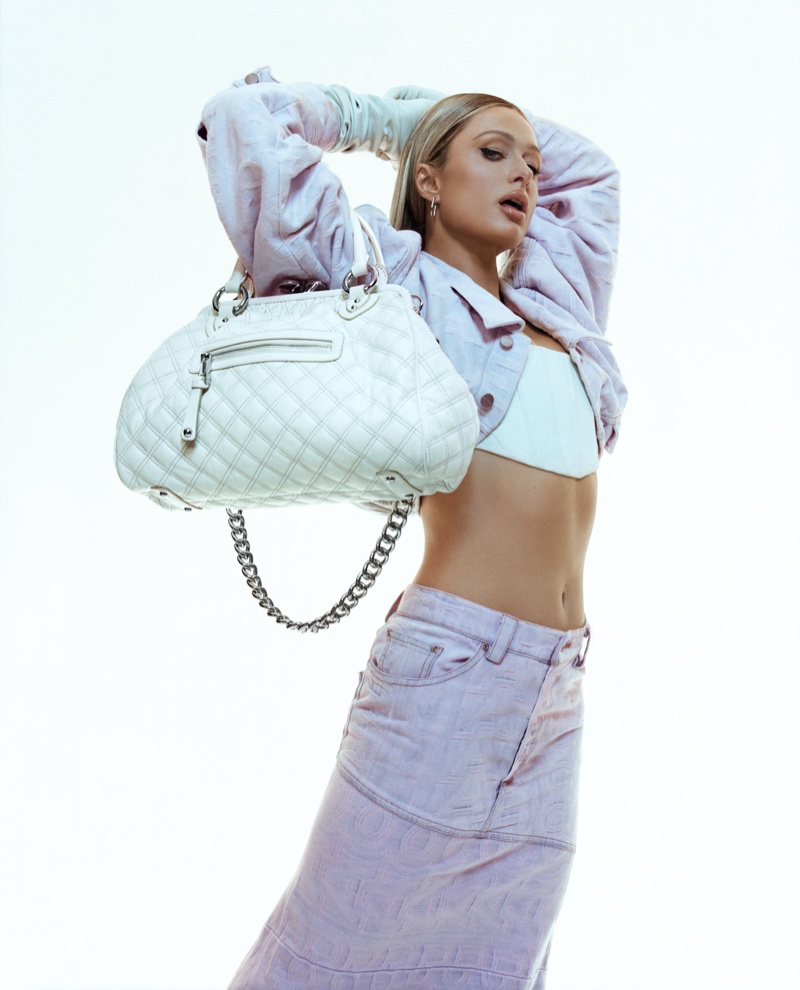 Paris Hilton wears pastel-hued denim for her shot while posing with a white version of the bag. Harley Weir beautifully shoots the Marc Jacobs Stam bag campaign in Y2K fashion for a shoot that took place in Los Angeles, with Alastair McKimm providing styling with platform heels, crop tops, and baggy pants.
Ashanti for Marc Jacobs Stam Bag Spring 2023 Campaign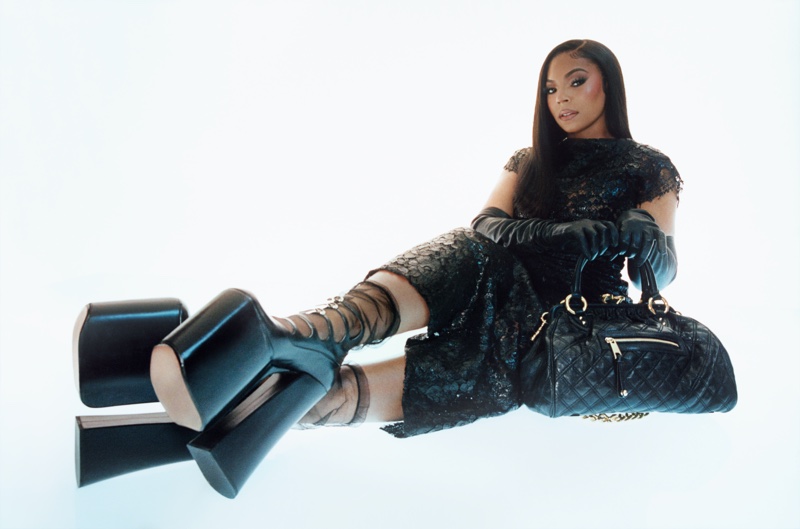 Ashanti fronts the advertisements wearing all-black ensembles complete with gloves and luxurious knitwear. As the latest addition to the (M)Archives collection of timeless accessories, the retired Marc Jacobs Stam Bag has been brought back to life, retaining all the accurate details of the original design.
Crafted in Italy, the bag is offered in two sizes: classic ($1495) and small ($995), both of which are sure to delight fashion aficionados with their sleek and sophisticated design.
Selma Blair for Marc Jacobs Stam Bag Spring 2023 Campaign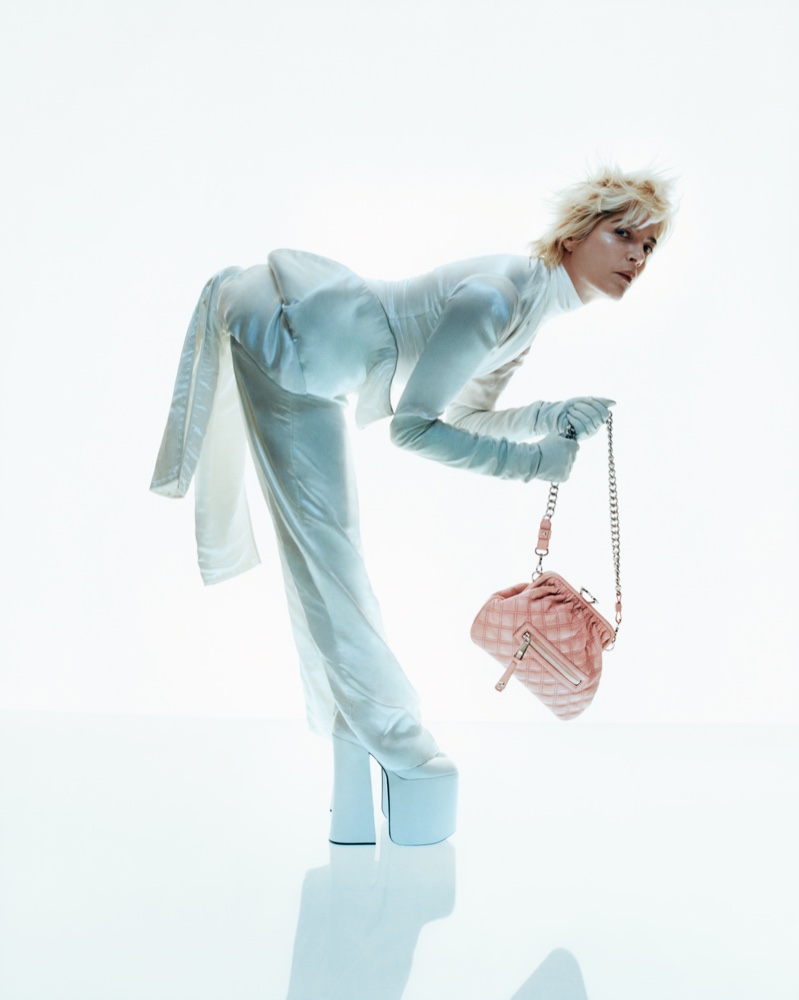 Selma Blair models the Quilted J Marc and Stam purse for the advertisements, showing off a bleach blonde hairstyle. Diagnosed with MS in 2018, she inspires by posing in the fashion campaign. Her documentary, Introducing, Selma Blair, in 2021 showed her struggles with the disease. In early 2023, she revealed her MS was in remission.