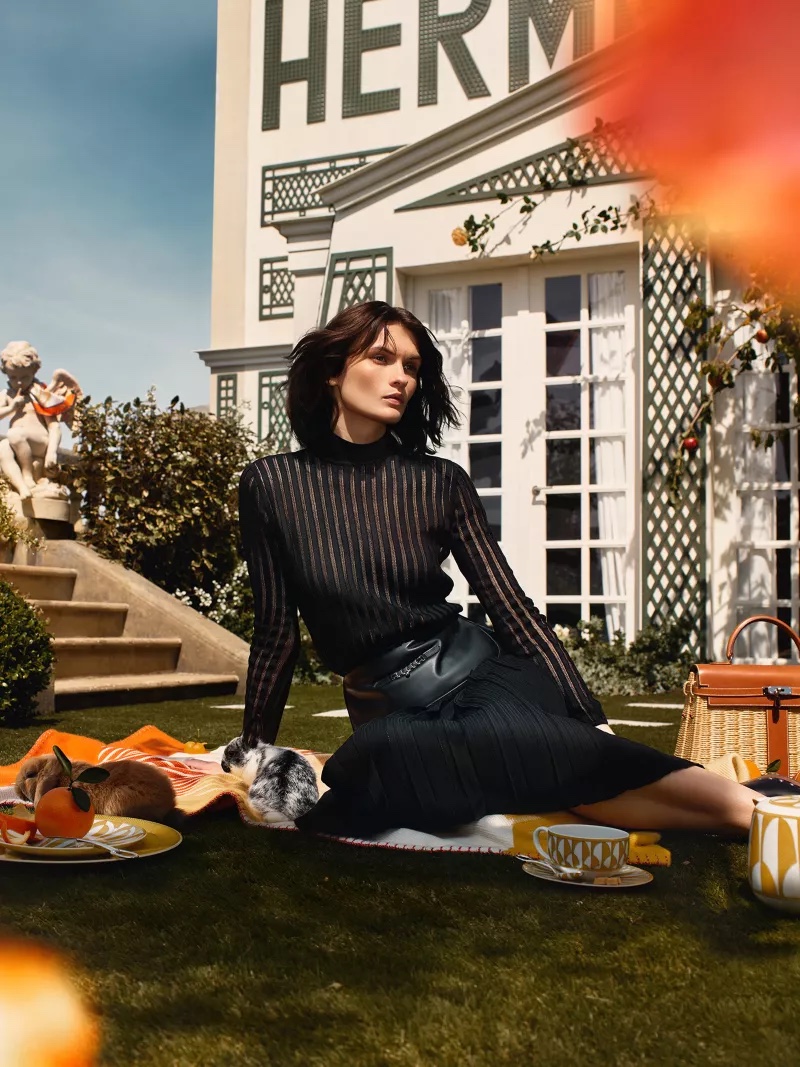 Hermès heads to a hidden terrace for its fall-winter 2022 campaign. Images taken by Arnaud Lajeunie and starring models Lara Mullen and Mika Schneider display new season designs for apparel, home decor, and bags. In one of the photographs, Mika Schneider is seen donning a silk scarf around her neck and posing with a blue butterfly perched on her shoulder.
Hermès Fall/Winter 2022 Campaign
Lara Mullen can also be seen in another picture wearing a black top and a pleated skirt while sitting on a picnic blanket. She is surrounded by rabbits, tableware, and a wicker Kelly bag. Charlotte Collet styles the shoot, and Laurent Philippon and Karim Rahman are responsible for the hair and makeup, respectively.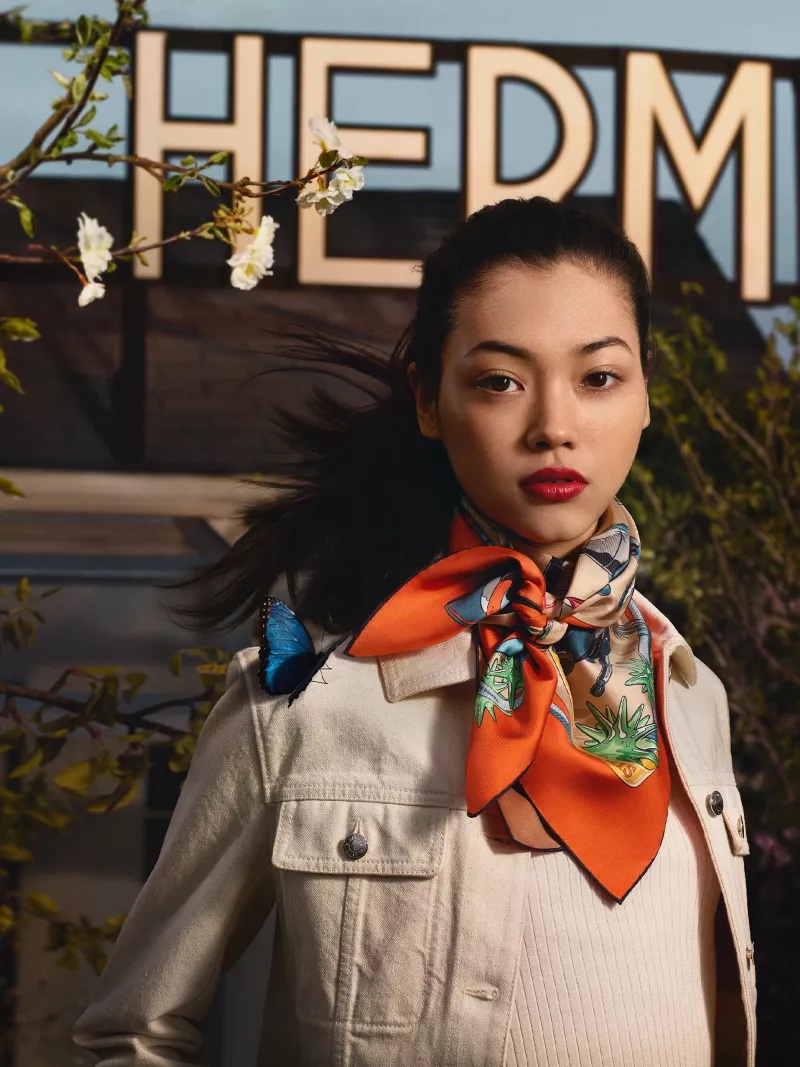 A short film called: A Lighthearted Day features the models enjoying a day of tea. "Up on Hermès' roof, the collections of objects come to life and scarves flutter in the wind, for an airy, carefree afternoon," the French brand shares. Discover Hermès' spring 2022 advertisements featuring carefree bubbles.