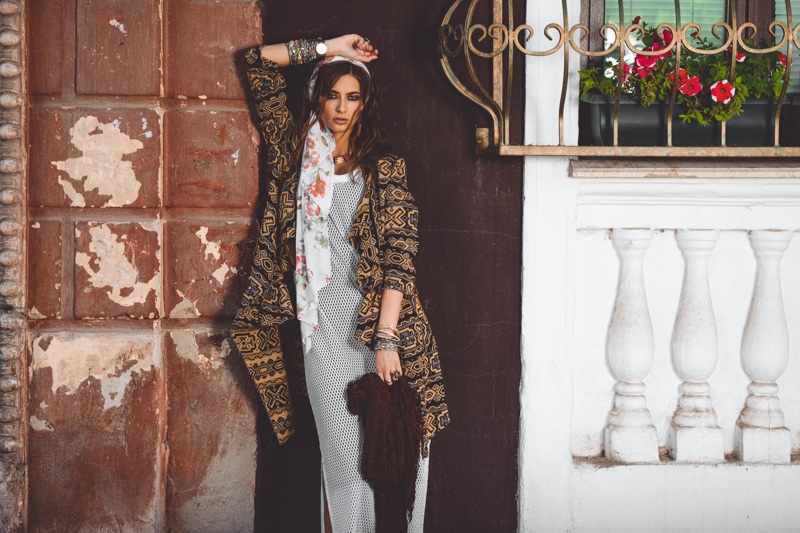 There are many different clothing styles to love, and maybe your personal wardrobe either follows one design aesthetic or is a variety of many. Regardless of how you like to dress, there's a clothing style you're definitely going to want to wear this fall. While many people begin to think of sweaters, hot drinks, campfires, and jackets when they think of fall, the truth is that most places have lingering warm weather throughout the first few months after summer officially ends. You could rush to the back of your wardrobe and bundle up in sweaters, but on the warmer days, you'd be cooking inside them until the weather actually cools down.
Instead, during the in-between weather that's not as hot as summer, but with just enough of a cool breeze to be comfortable, you should wear outfits that embrace the mid-seasonal weather. The trend we love for the post-summer weather is coastal-inspired boho clothing. Although you might not be so lucky as to be spending your early fall in a coastal cottage on the beach, with these outfit choices, you can pretend you're there. Channel your inner East- or West-Coaster with these seven boho clothing outfits from Johnny Was.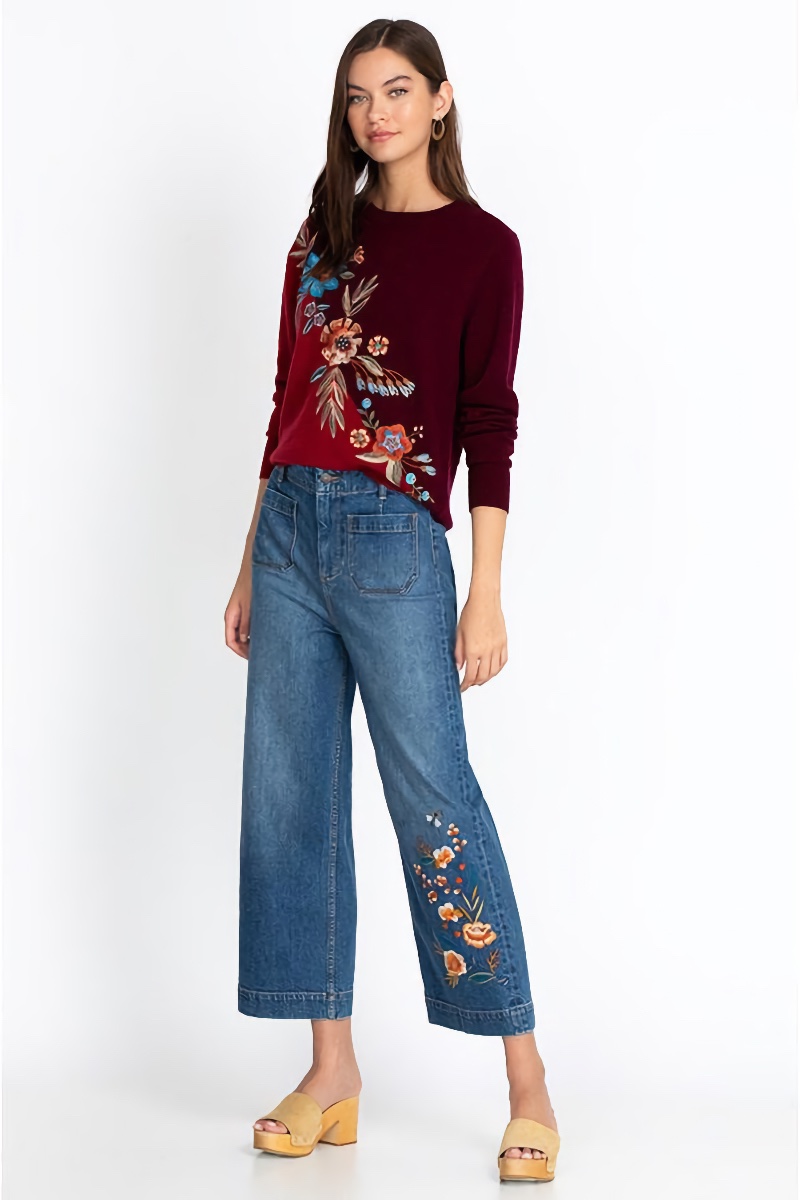 Wide Leg Jeans and Printed Sweater
Wide leg jeans have a retro vibe to them while doing wonders to elongate your legs. When paired with a lightweight sweater with a trendy design, your outfit looks both laidback and chic. People's eyes will be drawn to your shoes because of the jeans' cropped length.
Featuring the Shuri Cropped Wide Leg Jean and Camilla Cashmere Pullover.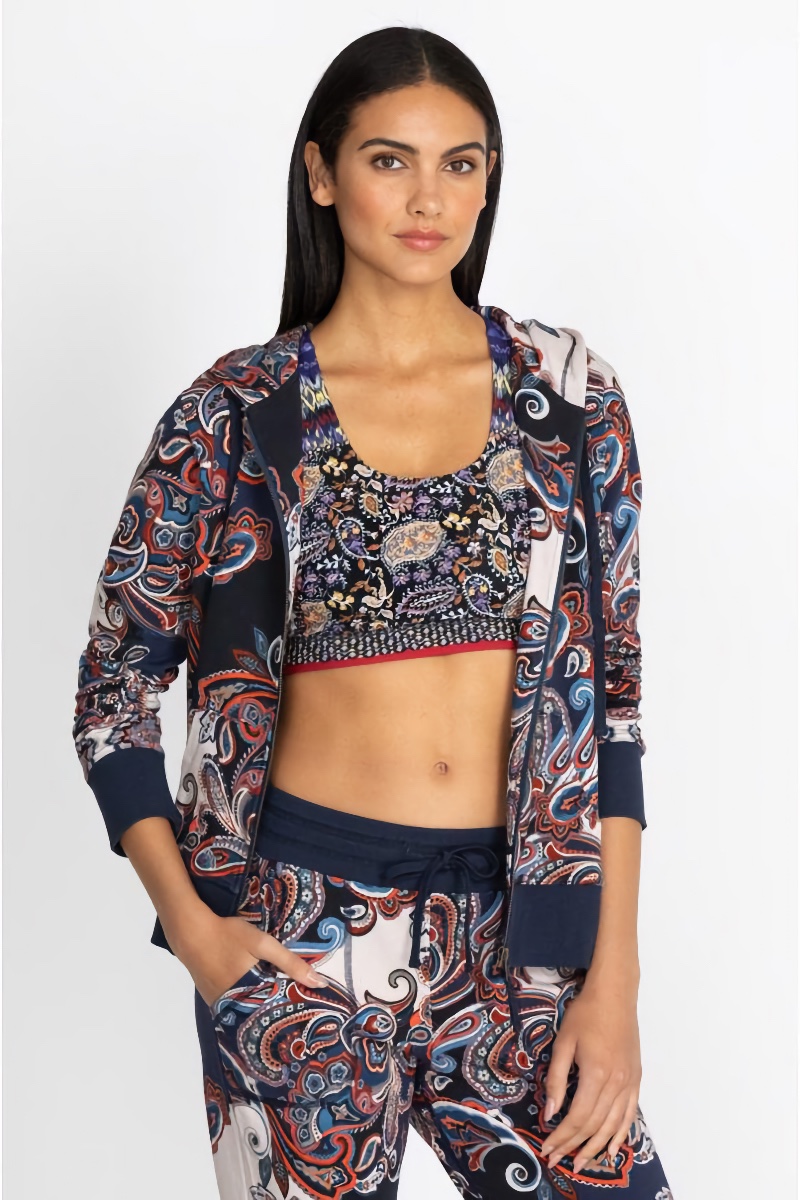 Comfy Sports Bra, Hoodie, and Joggers
For the days you want to get cozy in loungewear, but you have a lot to do, an outfit made of activewear is the perfect solution. Matching pieces make dressing in the morning simple, and they give your ensemble a boost of put-together sophistication, even when you're dressed casually. Whether you're going for a run or running errands, this outfit won't steer you wrong.
Featuring the Fall Paisley Modern Zip Up Hoodie, Betzy Bee Active Sports Bra, and Fall Paisley French Terry Jogger.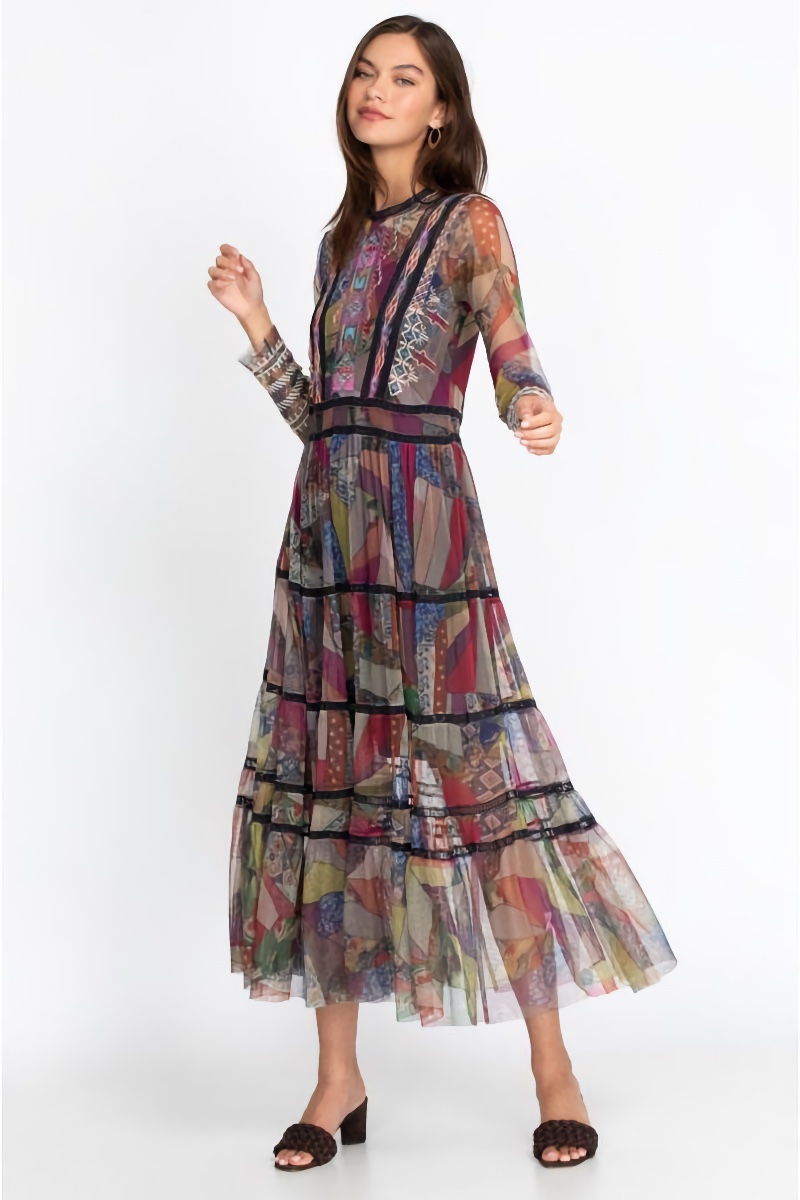 Midi Patchwork Dress and Heeled Sandals
If you're wondering what to wear to parties and events taking place between Labor Day and Thanksgiving, a good answer is always a flowy midi dress and cute shoes. The eye-catching mix of light and dark colors in a geometric design is sure to wow anywhere you wear it, whether that's to brunch with the besties or a lavish dinner party overlooking the shoreline.
Featuring the Gervase Mesh Dress.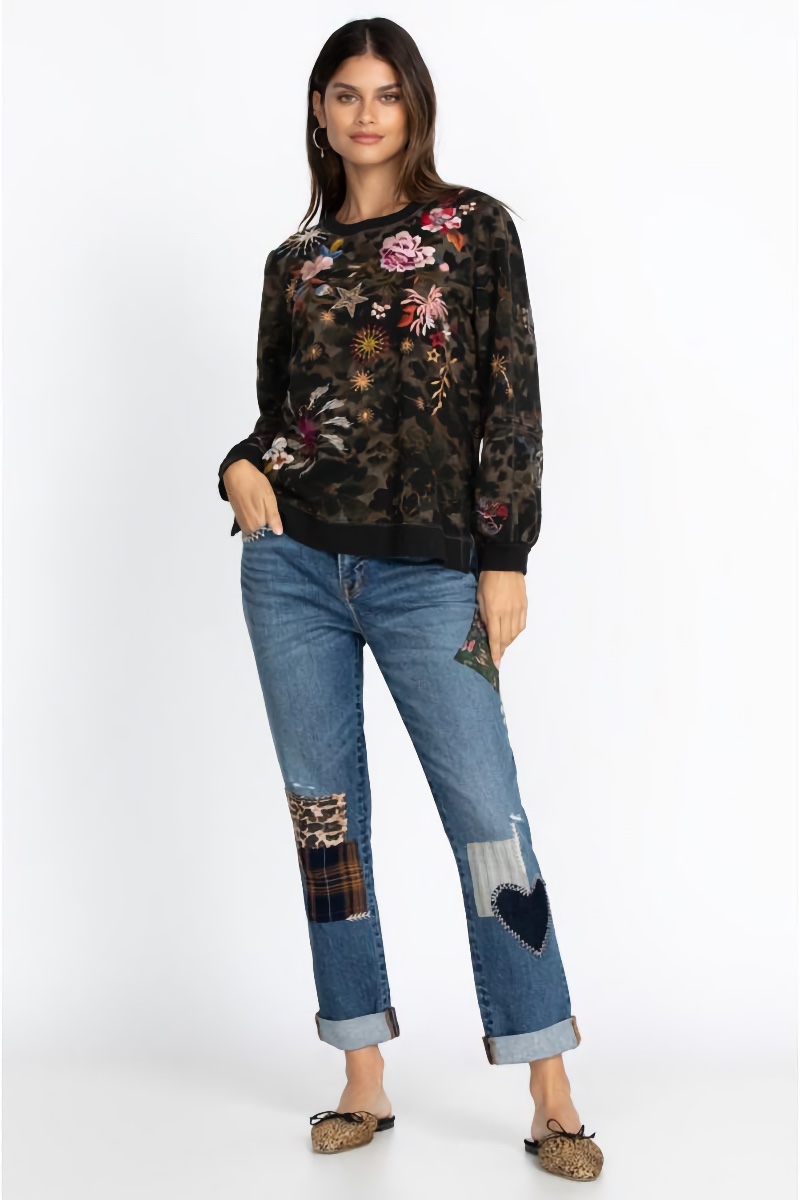 Relaxed Patched Jeans and Sweatshirt
There is something perfect about casual, relaxed-fitting jeans for the in-between of summer and fall. This boho clothing outfit made of patched denim and an embellished sweatshirt is warm enough to wear when the breeze blows, comfortable enough to sit in for hours while working, and breathable enough to move around in, whether you're playing with your furbaby or meeting friends for a walk.
Featuring the Orla Patched Boyfriend Jean.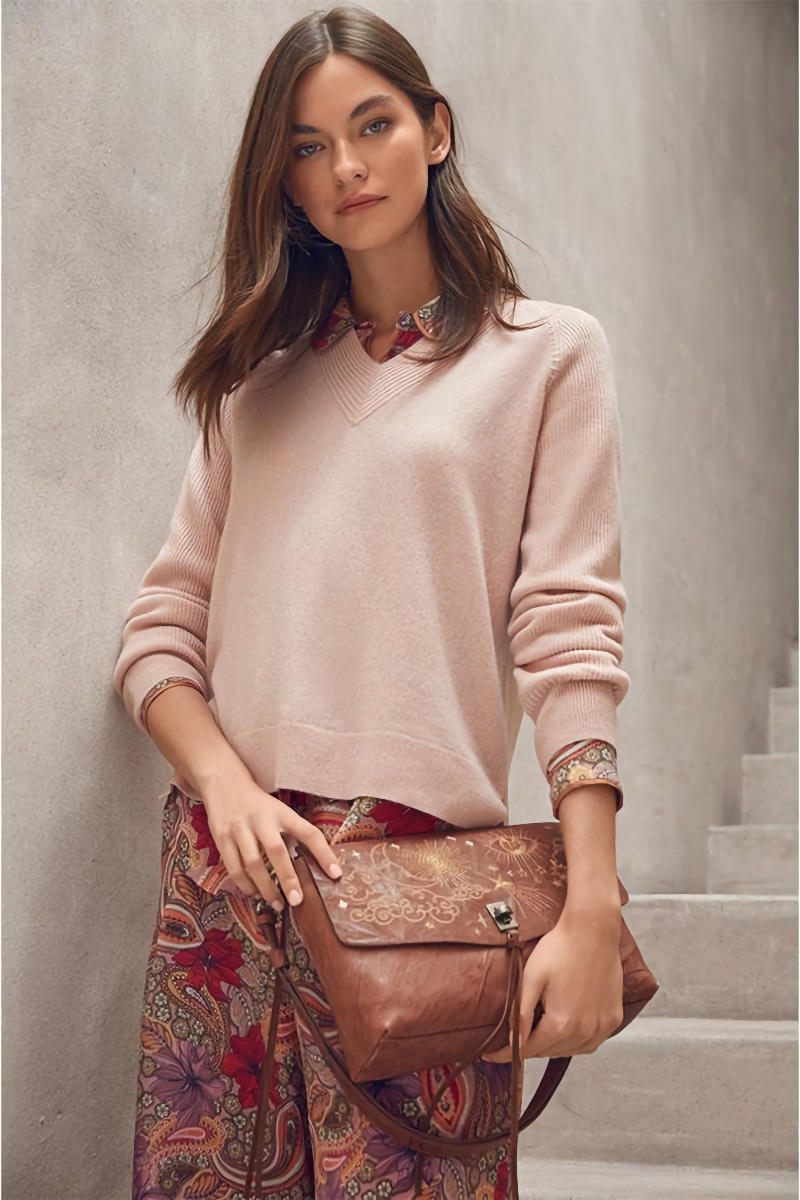 Lightweight Sweater and Flowy Patterned Pants
Layering a lightweight sweater over a flowy wide-leg pair of pants is an ideal outfit for weather that is both warm and chilly. Flowy pants keep you cool under the lingering sunshine, but the addition of a sweater over a button-down top makes you look fall-ready. You could have a picnic in the sun or spend the day baking fall sugar cookies in this boho outfit.
Featuring the Casey Cashmere Whipstitch Pullover, Lioness Easy Pant, and Amy Piped Blouse.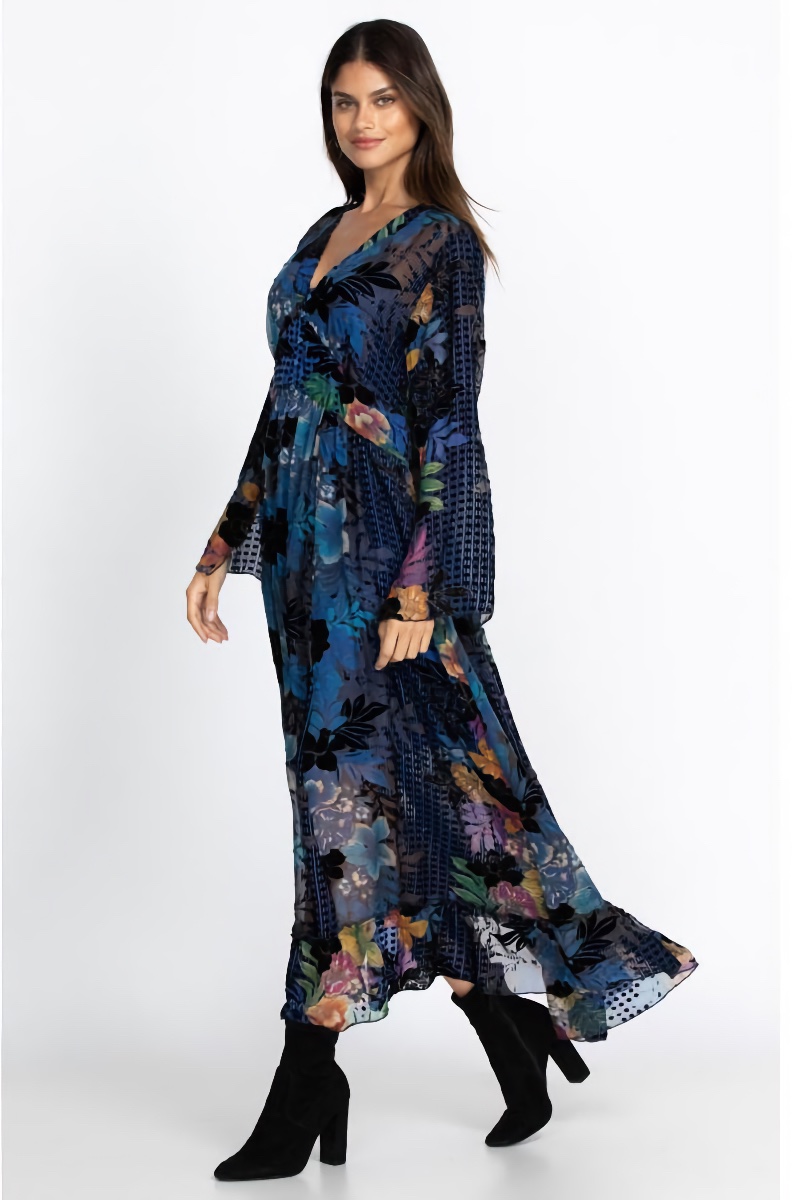 Flowy Maxi Dress and Boots
When you aren't sure how to dress for the fickle weather outside, pairing a maxi dress with high-heeled boots is an outfit that could fit multiple seasons. The length and amount of material on the dress will keep you warm should the weather turn, but the lightweight fabric is still perfect for balmy days. Boots look great any time of the year, but they have the added effect of providing warmth.
Featuring the Lanai Burnout Beesley Dress.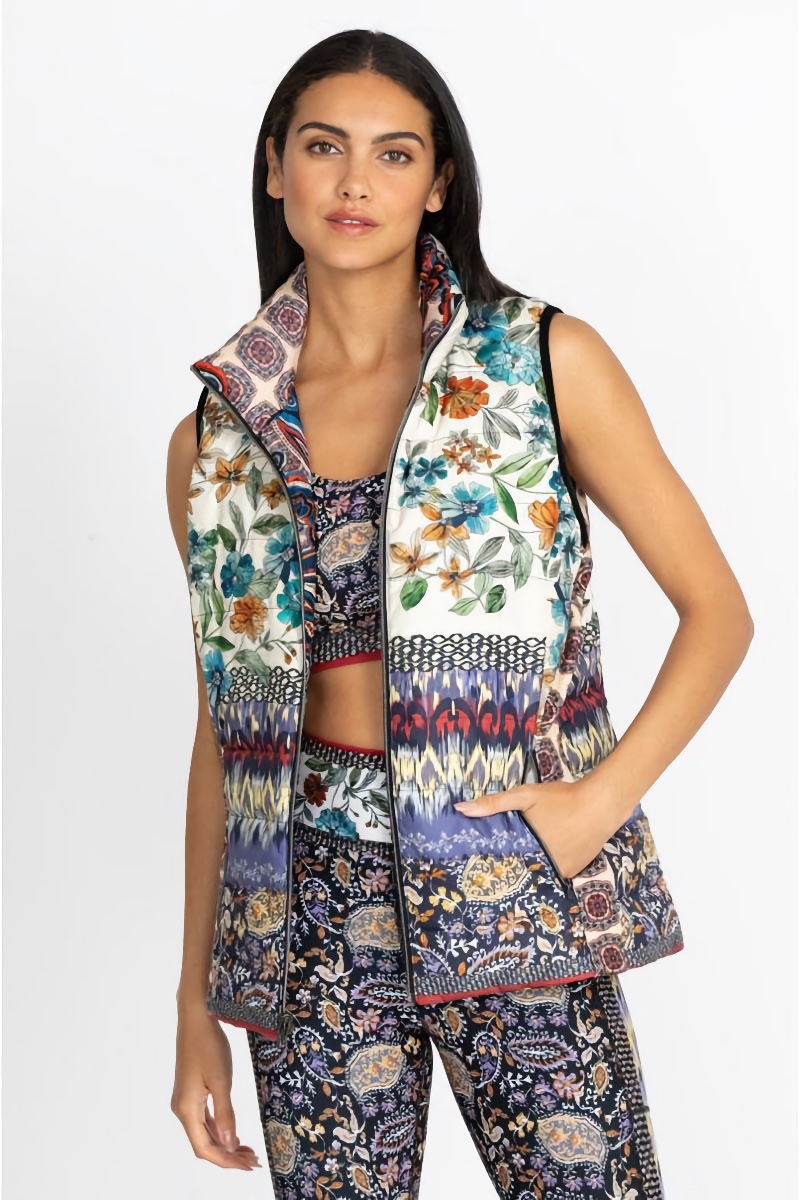 Printed Vest, Sports Bra, and Leggings
There are a million reasons to love vests! They are practically the perfect clothing item to pull out when you're transitioning between warm and cool weather. Slim-fitting vests add warmth and insulation without adding bulk, and because they're sleeveless, you can layer them over long- or short-sleeved tops to reach the perfect temperature, no matter the weather. A boho clothing vest in a whimsical pattern looks chic over any outfit, from a dress to leggings.
Featuring the Paizy Vest, Betzy Bee Active Sports Bra, and Betzy Bee Active Legging.
The transition between summer and fall can be a confusing one when it comes to how you should dress. These seven coastal-inspired outfits are the trendy and comfortable answer to your mid-season outfit dilemmas because they infuse the perfect blend of whimsical summer vibes with cozy fall materials.