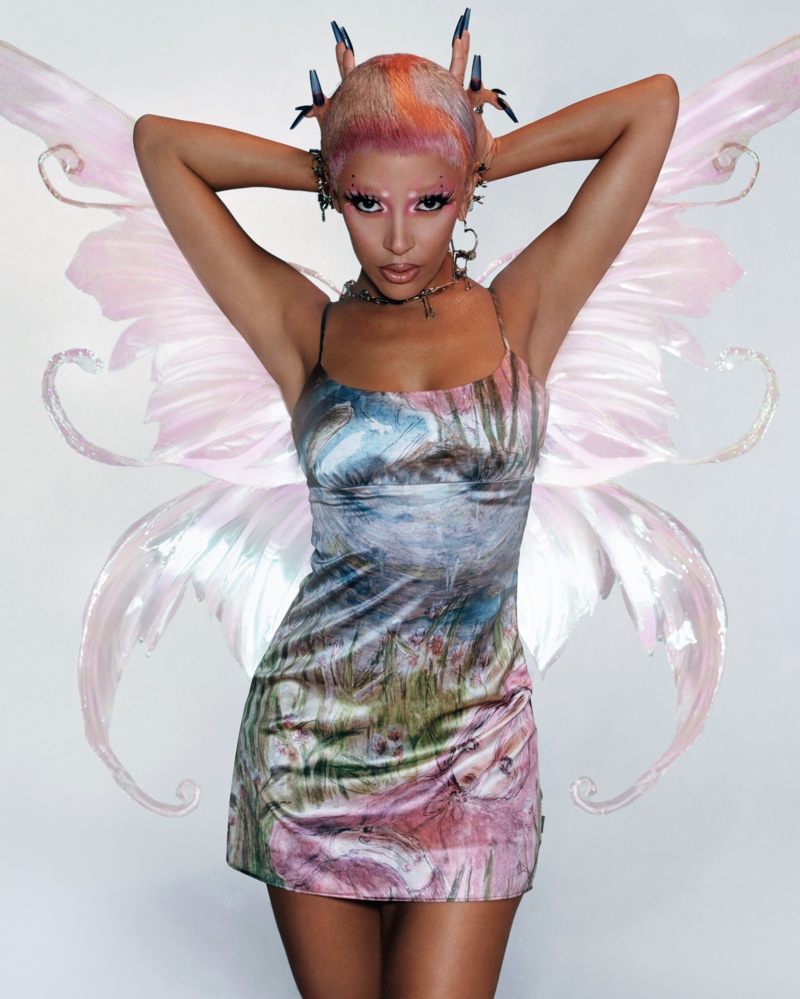 90s nostalgia takes the spotlight with the HEAVEN by Marc Jacobs fall 2022 campaign. In photographs taken by Harley Weir, music stars Doja Cat and Charli XCX are joined by Pamela Anderson, known for her modeling and acting. The brand collaborates with artists and companies such as Eric Wakiyama, Wong Kar-Wai, Climax Books, and Online Ceramics for the upcoming season.
Heaven by Marc Jacobs Fall 2022 Campaign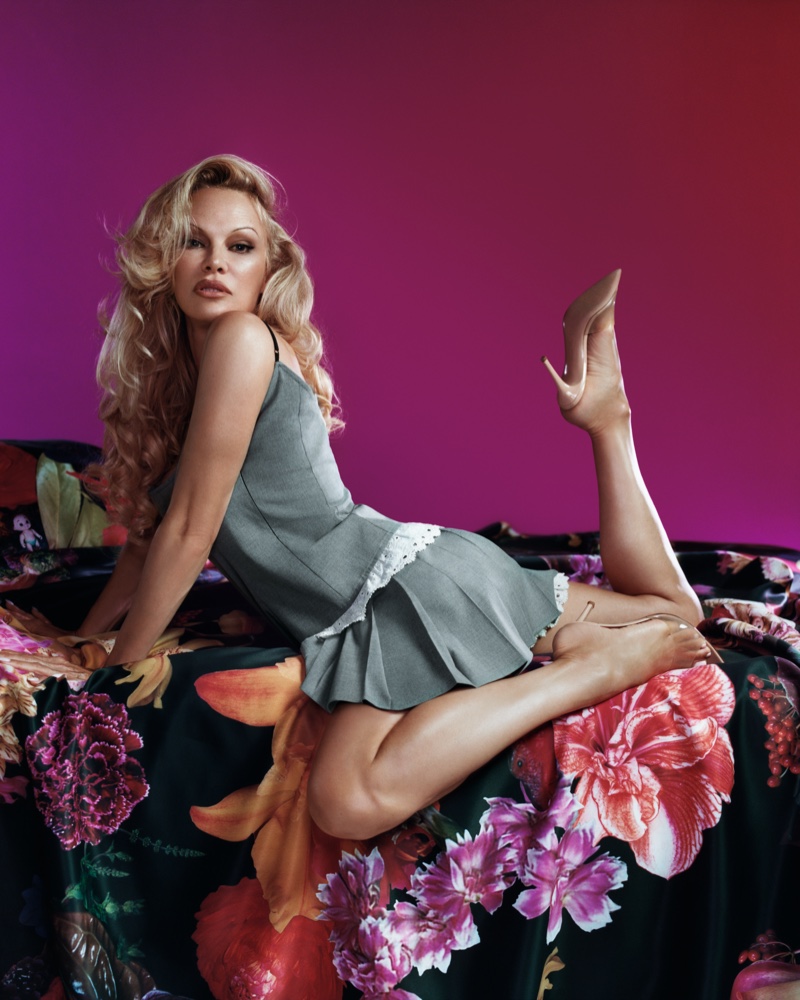 The designs include baby tees, sweaters, graphic t-shirts, hoodies, and sequin dresses. Danielle Emerson is in charge of styling for the project. In one shot, Doja Cat contorts her body while dressed in a t-shirt, plaid skirt, and platform boots.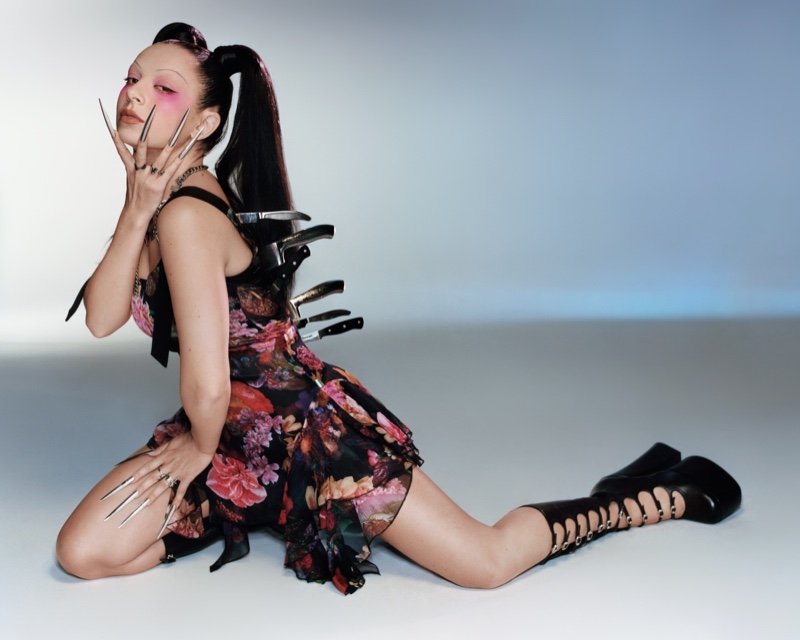 In another photograph, Pamela Anderson can be seen striking a pose atop an oversized flower in a knit design while modeling a printed handbag. Charli XCX is depicted in a different image wearing a floral print dress with knives sticking out from the back. HEAVEN's spring advertisements featured Nicki Minaj and Mena Suvari.