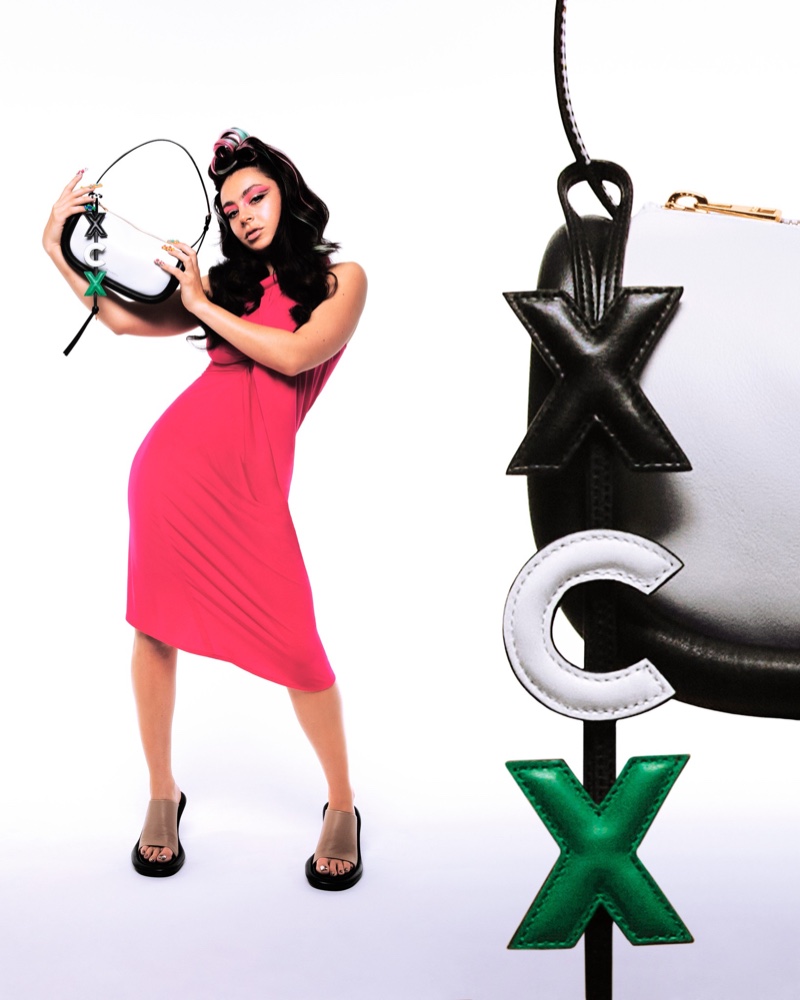 JW Anderson has unveiled its new spring-summer 2022 campaign for the Bumper Bag collection, which is undoubtedly eye-catching. Singer Charli XCX is the star of the images captured by photographer Conor Cunningham. The silhouette features bold color combinations as well as rounded and rectangular shapes.
JW Anderson Bumper Bag Spring/Summer 2022 Campaign
Charli XCX displays bold style while demonstrating the Bumper Bag's versatility. Styled by Benjamin Bruno, the handbag styles are paired with vibrant dresses and mule-heeled sandals. The usually brunette beauty also shows off a lilac bob-length hairstyle by Nicole Kahlani. Makeup artist Danielle Kahlani creates vibrant eyeshadow colors for the singer as well.
Related: Charli XCX Is a Rhinestone Cowgirl for Agent Provocateur Campaign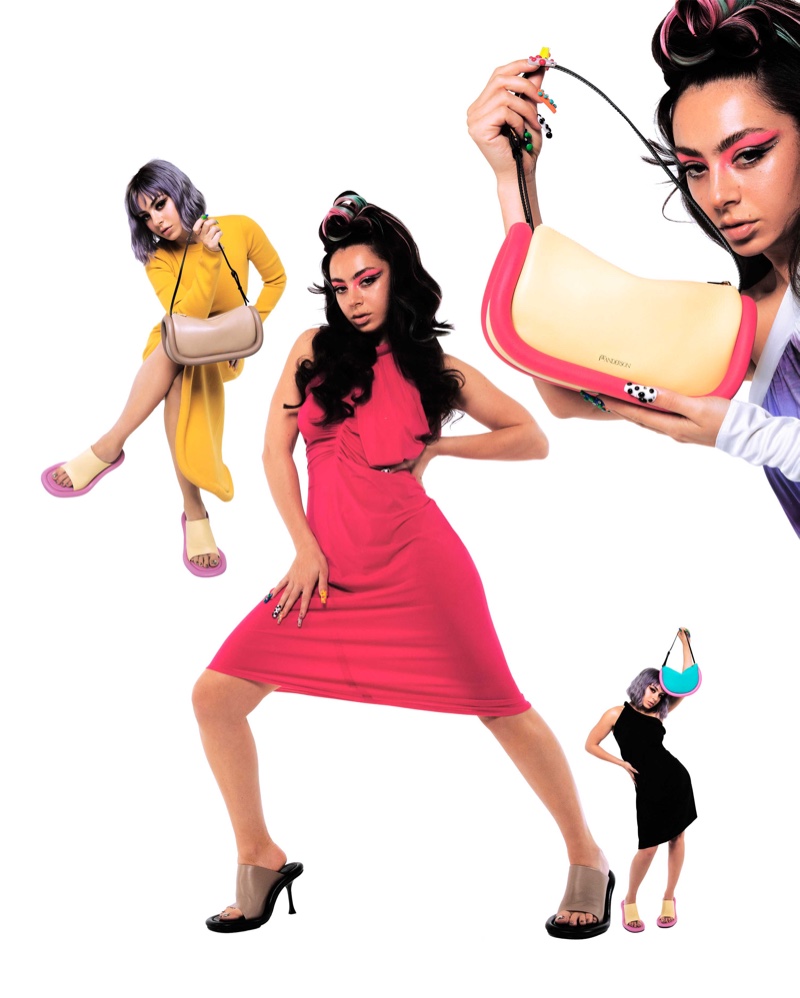 It comes in two styles: the Bumper Bag and the Bumper Moon. The collection includes clashing colors such as taupe and red, cobalt and bright green, and turquoise and bubblegum pink. This statement accessory is sure to stand out no matter one's choice of outfit.