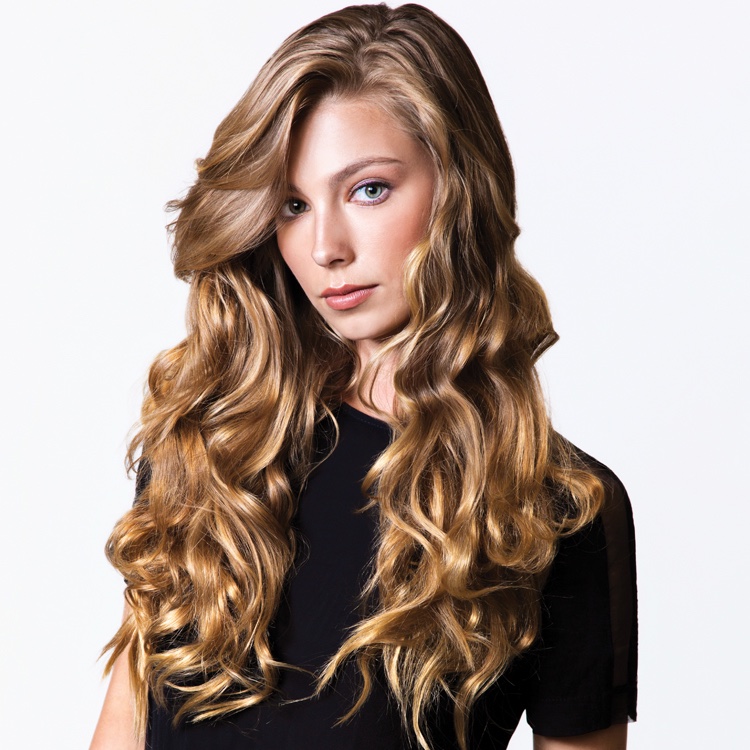 Oh, winter, are you still there? Your hair is here to remind you that yes, winter is still indeed here. Between extra time with the hair dryer and in front of heaters to blustery walks to and from the office, your hair might be a little more tangled, dehydrated, and damaged than usual. If that's the case, it's a great time of year to invest in some high-performing haircare products to get your mane back to a healthy luster. Take a look at the following products, some of which you may want to consider adding to your hair care regimen.
Deep Conditioning Mask
Hydrated hair is happy hair. Unfortunately, winter has a way of drying out strands. Give your hair some love once a week with an intensely-moisturizing hair mask. After shampooing, apply the hair mask and leave it on for at least 10 minutes before rinsing. Make sure your shampoo and hair mask complement each other for the best results. A great hair mask will restore hair's elasticity and provide high shine. It's an ideal product for dry and over-processed hair or hair extensions.
Detangler
The first product you should reach for after getting out of the shower and gently towel-drying your hair is a leave-in conditioner. Spray a leave-in conditioner onto your strands and gently comb through to instantly detangle your hair. A high-quality, nourishing formula will condition, repair, add shine, and work as a thermal protector. This product is definitely a must-have for chemically treated hair.
Dry Shampoo
If you choose not to wash your hair more than a few times a week, get a refresh between washes with an excellent dry shampoo instead. It will absorb excess oil and extend the life and color of your hair. The best formula should add body to your hair without weighing it down. Wouldn't it be nice to get fresh-looking hair without having to wash it every day?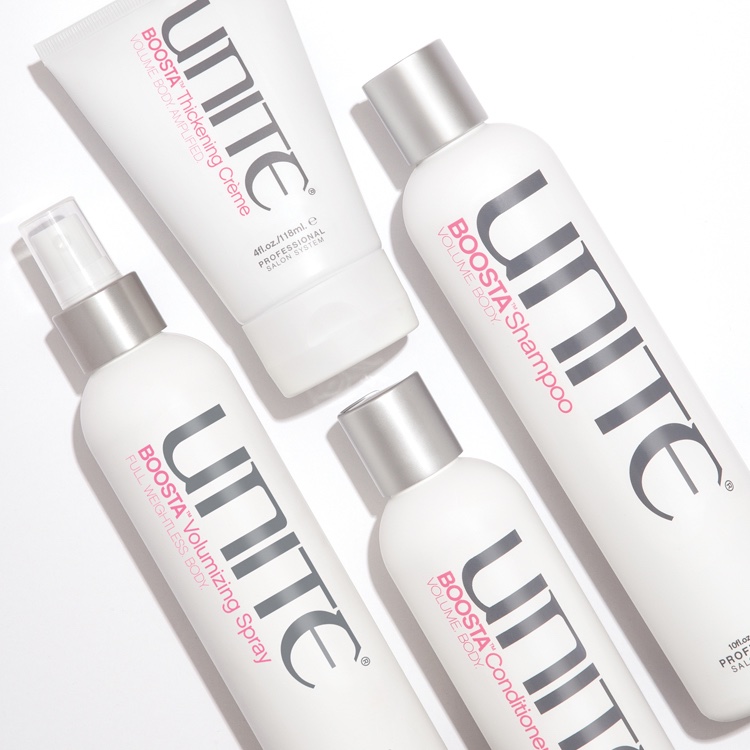 Cream for Flyaways
Another annoying thing about winter (besides dehydrated hair) is the static that occurs in your hair, especially when you take off your hat or scarf, for example. Lack of moisture in the air is what causes this static cling. If you need to tame flyaways or frizz, try a thermal-protecting styling cream on damp or dry hair and work it in mid-shaft down to the ends. It will condition and soften hair while providing a weightless shine, especially if it's infused with argan oil.
Styling Products with Heat Protection
Speaking of thermal protection, most of us don't want to go out into the cold with wet hair or don't have time to let our hair dry naturally before leaving for work in the morning, so we have to blow-dry our hair. Pair blow-drying with heat styling and you run the risk of drying out or damaging your strands over time. Your styling products, whether you're using a volumizing spray or a hair texturizer, should act as both a thermal and UV ray protector.
Repairing Shampoo and Conditioner
If your strands are stressed or you want to prevent them from becoming stressed, try a shampoo and conditioner specially formulated to repair and strengthen your hair. Cold, dry air, extra time in front of fireplaces and radiators, and excess heat tool usage can leave your hair looking dull, dry, and parched.
Ingredients such as oats, artichoke leaf, and chamomile plant are great to look for in product as they will gently remove daily buildup and deliver nutrients from roots to ends. Your scalp and hair should feel energized and ready to rock. Anyone with chemically treated or damaged hair will benefit from a repairing shampoo and conditioner.
Argan Oil for Hair
Argan oil is a highly versatile product for hair. A high-quality formula from a professional haircare brand will help repair, seal, and protect your hair from all of the curling, blow-drying, and other heat styling that occurs increasingly more throughout the winter. It will give you instant shine and weightless moisture without buildup. A high-quality argan oil is great for everyday use and can be used on wet or dry hair. You can even use it on your nail cuticles, which also tend to get rough and dry during the winter months.
Glossing Spray
Keep your hair soft and healthy-looking with an anti-humectant shine spray. A dry, airy spray will provide protection against thermal damage, prevent frizz, smooth the hair, and add gorgeous shine. A glossing spray is a versatile product that can be used on dry hair before you curl it or as a finish to your final style.
Heat Tools and Hairbrush
You can use all of the hair care products in the world to improve your tresses, but if you're not using a great curling iron or flat iron, blow-dryer, comb, and hairbrush, then all of your efforts could be in vain. A premium hairdryer cuts down on drying time, which protects your hair from heat damage and breakage. A tourmaline hairdryer is an excellent choice for faster drying time. A curling wand with a tourmaline-infused ceramic barrel is another excellent choice for consistent, fast heat. A boar bristle hairbrush will add shine and prevent breakage and frizz. Invest in your tools for the best results!
You don't have to let the cold, dry season take ahold of your hair. With some extra TLC and the right products, you can tackle dry scalp, flyaways, brittle hair, static, and all the other winter hair woes. By spring, you'll be ready to show off your healthy head of hair.
About UNITE Hair
UNITE Hair is a professional haircare brand with a collection of 40-plus premium and easy-to-use products for all hair types. The award-winning 7SECONDS™ Detangler is a popular hair prep to instantly detangle towel-dried hair. Get enhanced texture and body with the high-performing TEXTURIZA™ Spray, a hair texturizer. From finishing and styling products, like BOOSTA™ Volumizing Spray, to shampoos and conditioners, UNITE Hair's products are often a preferred choice among celebrity stylists, their clients, and high-profile salons. Check out all the hair systems available from UNITE Hair, including the 7SECONDS™, BOOSTA™, and BLONDA™ systems. Achieve any style with UNITE Hair's versatile products.
Learn more about UNITE Hair at Unitehair.com