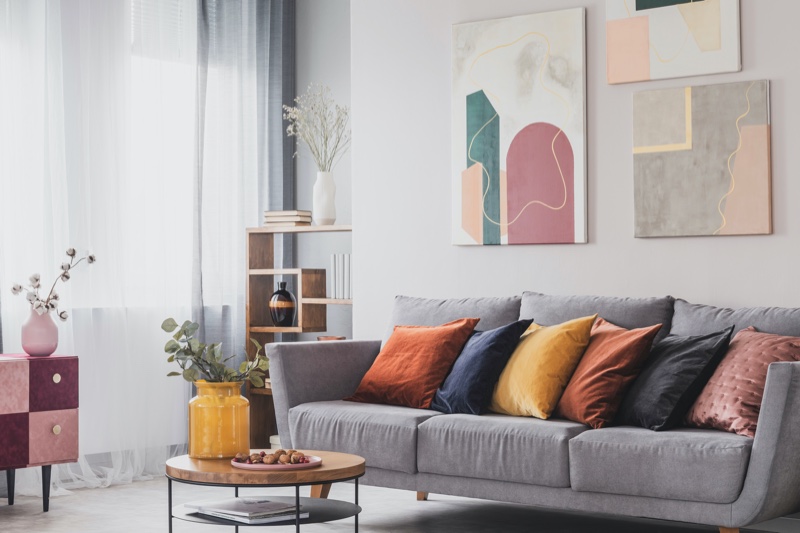 Wall art is a quick and easy way to improve your home décor. But with so many ways to arrange wall art, how do you get the most out of your new paintings? Strategize how you organize your artwork by following some of our tested arrangement styles.
From a single large canvas to multiple smaller ones, there are numerous inspiring ideas for decorating your wall. First, you should consider unifying your wall art images by theme or color. Are you a fan of a more classic and chicer black and white style? Pick monochrome artwork with bold lines. If colorful wall art is more to your taste, use a combination of pieces that present this theme for a pop of color.

Canvas Size
When it comes to selecting wall art for your chosen focal points, size is an important factor. It comes down to two main choices – either a large canvas print that draws focus or using multiple smaller images styled in a gallery collage format.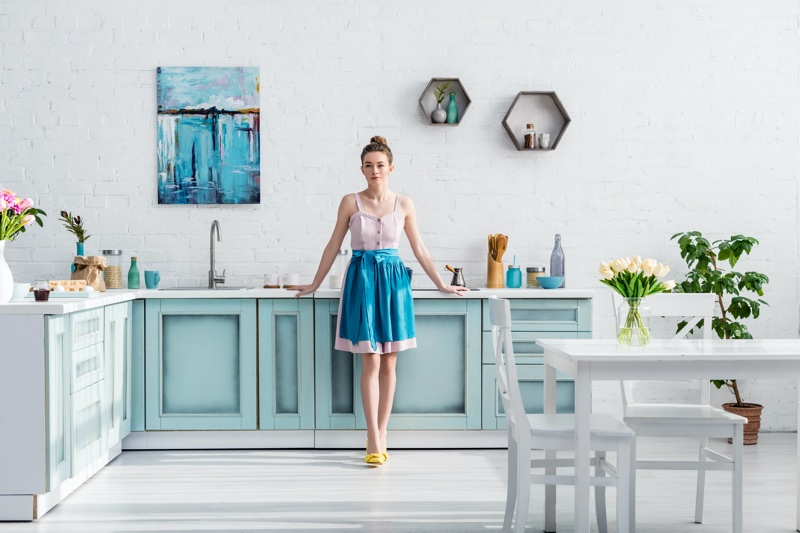 Artwork Arrangement
After picking your wall art, the next step is to find the best place for it in your house or office.
Usually, the perfect location is the first wall one's eyes fall upon when entering the room. This space doesn't need to be the biggest in the room, more so, the one that feels empty and catches your attention for this reason. This could be a space above your bed or perhaps a fireplace – look for organic places that would benefit from being filled.
One area that you should consider using as a wall art focal point is spaces above ledges and floating shelves. These make for ideal places for prints and paintings, great when used in smaller apartments or offices. Corners of rooms also make for fantastic alternatives to highlight new wall art. Place your photos over both corner walls to liven it up.
All new wall art should sync together in a harmonious way. This includes ensuring it aligns with your furniture, lighting, and overall décor. While there are no hard rules on where to place your wall art, it should be framed within your wall or space.
A style that is becoming ever more popular is the use of metal grids. The benefit of using grids is that it helps fill up your wall without looking like a cluttered mess, so it's certainly worth experimenting with. If you prefer to go the route of a gallery style, another tip is to focus on the frames. Mismatching frame colors is a great way to showcase your wall collage further.
Another tip is using bookcases to hold wall art. Revamp the shelves by adding framed artwork and watch how it brings extra definition and depth. Finally, asymmetrical layouts allow you to color outside the box. Asymmetry works with wall art in many assortments and arrangements. It gives wall art another dynamic appeal, and you can use your existing décor to guide you on how to display your pieces.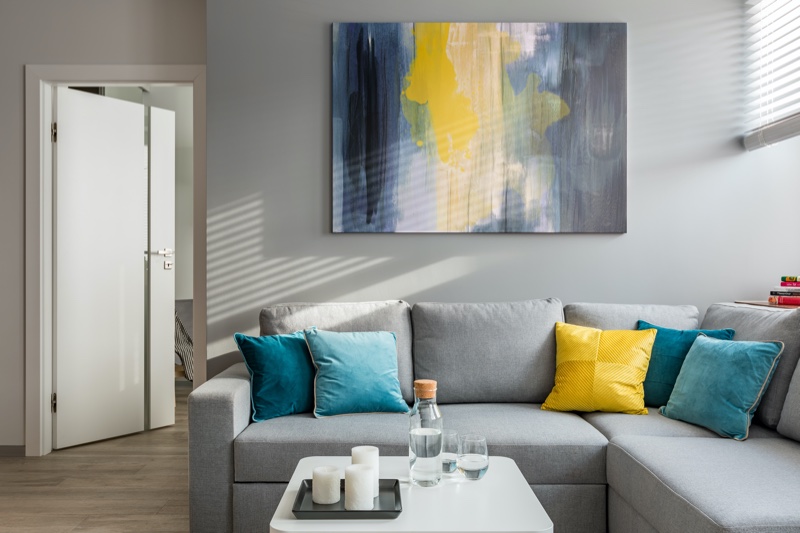 Importance of Room Lighting
Don't neglect your room's lighting when it comes to arranging wall art. When it comes to your focal point, too much lighting can make pieces look messy and hard on the eyes. However, proper lighting will enhance a focal point and help draw eyes to it. If this point is positioned across from windows, use natural lighting to highlight this area. If it's a darker room, wall lights or lamps can assist.