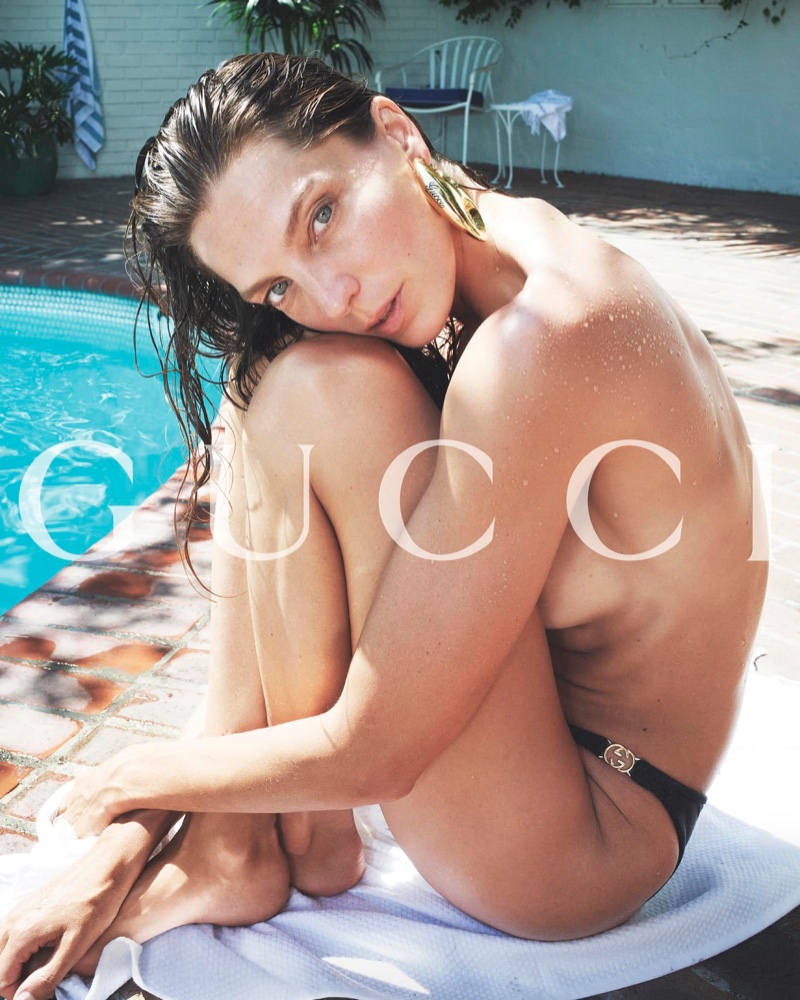 Sabato de Sarno's inaugural time as Gucci's creative director has splashed onto the scene with the Marina Chain jewelry collection campaign. And who better to embody the line than Daria Werbowy, the Canadian-Ukrainian model who made waves before retiring from the fashion industry in 2016?
Drawing nautical inspiration, the line sails into our imaginations, crafted for the modern-day siren. Captured through the lens of David Sims, the photographs frame Daria in a setting of luxurious leisure at Los Angeles's iconic Chateau Marmont Hotel.
Gucci Marina Chain Jewelry 2023 Campaign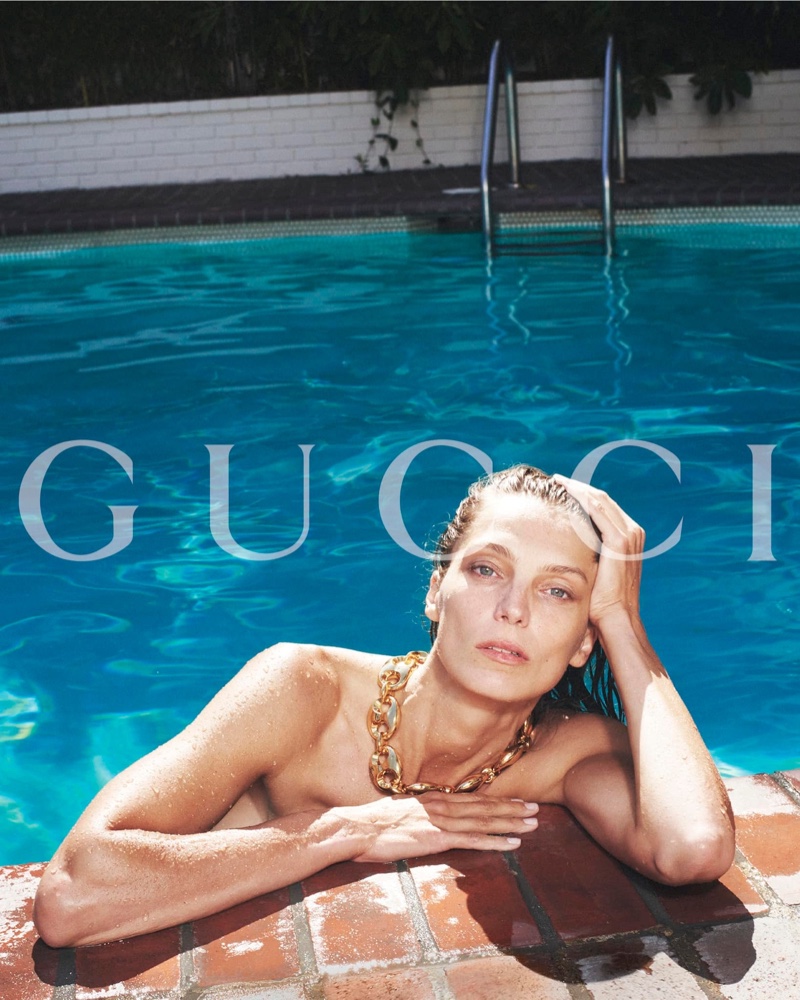 Swathed in bikini bottoms adorned with Gucci's signature interlocking G, Daria is shown with gold jewelry, reflecting the nautical inspiration with an anchor chain-inspired necklace, bracelet, and sculptural earring in oversized proportions.
She re-emerges, not just as a model but as an enduring muse. A symbolic touch is added by de Sarno's throwback snap of himself with Daria from 2003 on Instagram, invoking a sense of shared history and evolution in the fashion domain. This release arrives on the heels of the brand's fall 2023 campaign featuring Vittoria Ceretti and a new line of autumn eyewear.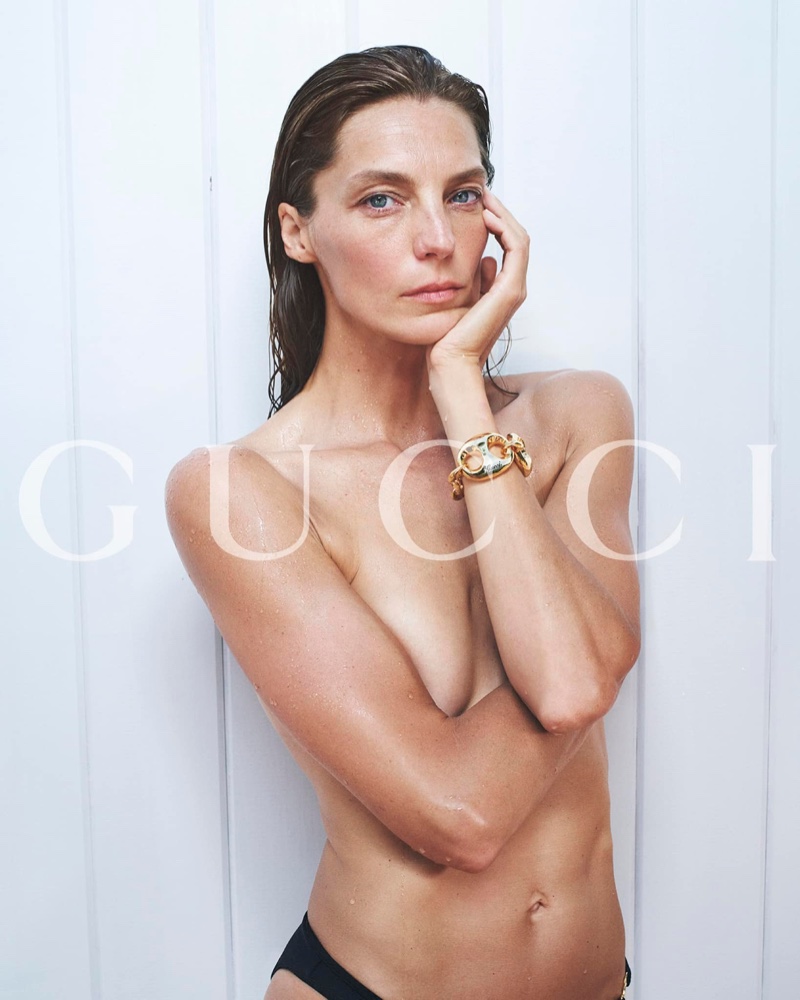 The Gucci Marina Chain campaign was brought to life poolside, where stylist Alastair McKimm lent his expertise. Riccardo Zanola handled the artistic direction, while Ezra Petronio and Lana Petrusevych assumed roles as art directors.
Setting the stage for what's to come, the Marina Chain collection serves as a prelude to de Sarno's first ready-to-wear line for the brand, set to debut at Milan Fashion Week spring 2024.