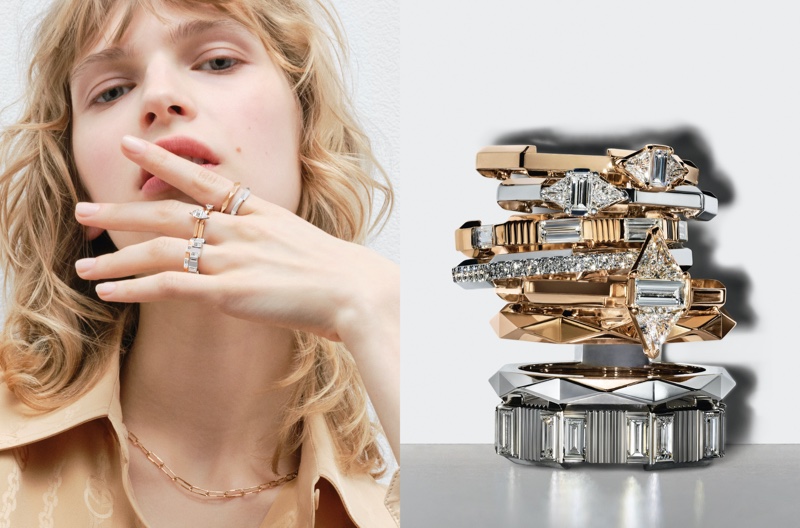 Gucci has once again proven that they are at the forefront of modern style with Link to Love, its latest fine jewelry collection. This new line is composed of stackable rings and bracelets that embody the house's commitment to individualism and self-expression.
Gucci Link to Love Fine Jewelry 2023 Campaign
The Gucci Link to Love collection is marked by a unique type of necklace chain design, which showcases a distinct studded pattern. The luxurious pieces are crafted in white, pink, and yellow gold, with many featuring an octagonal shape.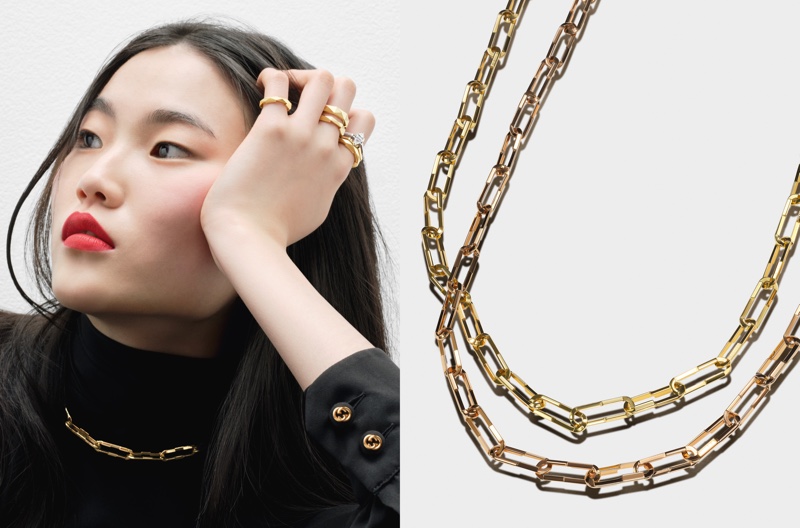 The collection includes a wide range of necklaces, bracelets, earrings, and rings adorned with rare gems like diamonds and green tourmalines, adding an elegant sparkle to the already dazzling line.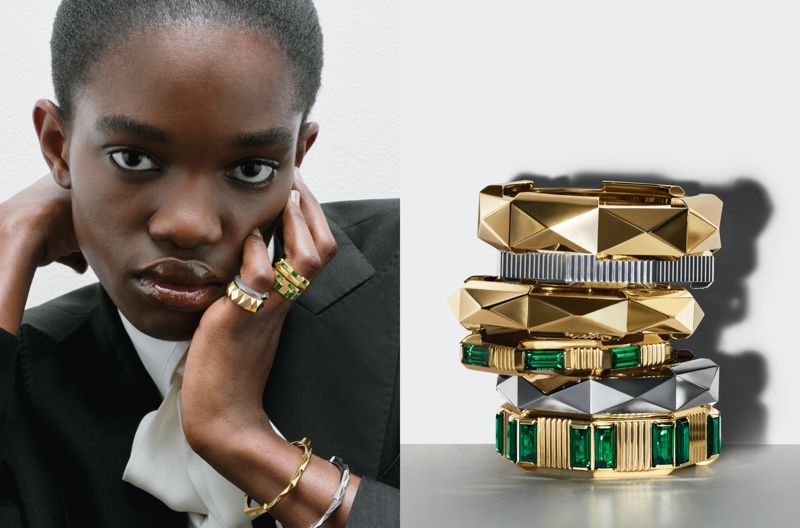 But the Gucci Link to Love collection is not the only exciting development from the iconic fashion house. The brand has also recently launched its spring 2023 advertising campaign, which features twinning models. The Bamboo 1947 bag campaign has also been well received, as has their new sneaker collaboration with adidas.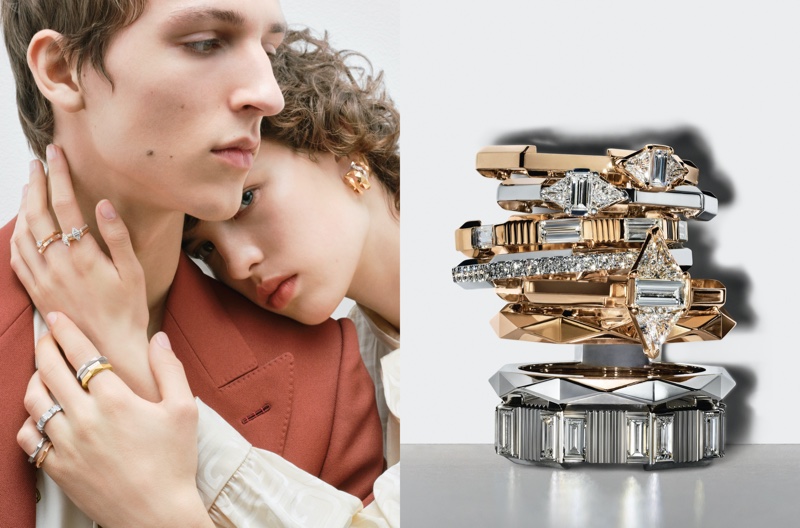 As always, Gucci's attention to detail is second to none. The campaign's creative team is made up of art director Ezra Petronio and Lana Petrusevych, photographer Liv Liberg, and film director Ezra Petronio. The models featured in the campaign include Aivita Mūze, Ha Eun Kwon, Ire Ayo, Maja Zimnoch, and Saul Symon.