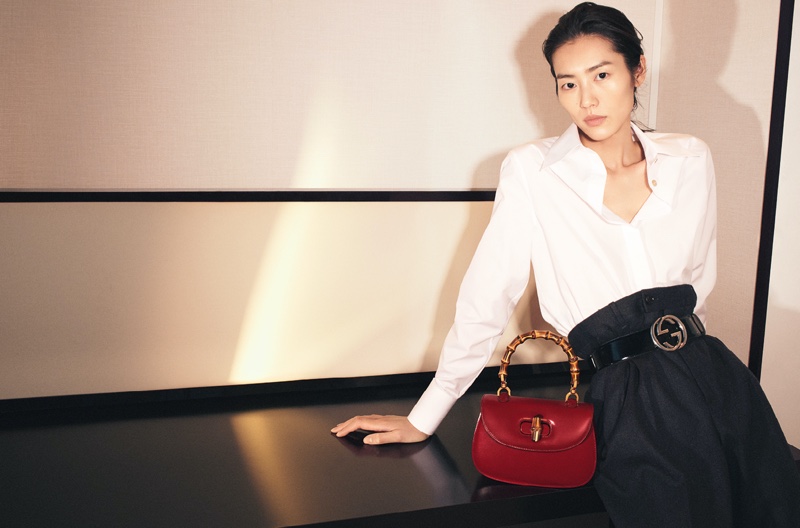 Gucci shines a spotlight on the iconic Bamboo 1947 bag with the help of the stunning Liu Wen for a new campaign. The campaign, lensed by renowned photographer David Sims, captures the essence of the intimate relationship between a woman and her handbag. The Asian supermodel previously fronted the Love Parade advertisements for the brand.
In addition to the Bamboo 1947 bag, Gucci offers a diverse range of handbags, including the Horsebit 1955 bag collection, and even delved into sneaker design with a recent collaboration with adidas. And with its spring 2023 ads, Gucci continues to be on the pulse of what's current in fashion.
Gucci Bamboo 1947 Bag 2023 Campaign
Interestingly, the Gucci Bamboo 1947 bag has an intriguing history behind it. During the post-World War II era, traditional raw materials were in short supply, prompting Gucci's founder, Guccio Gucci, to utilize bamboo for the handle of his purse.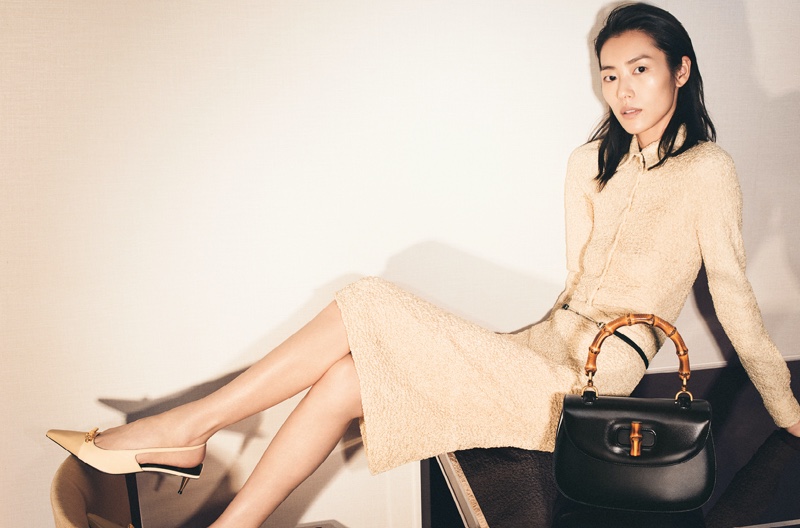 Bamboo's lightweight and durable nature proved to be a game-changer, setting Gucci on the path towards becoming an innovator in luxury craftsmanship. For this campaign, Gucci enlisted the artistic direction of Ezra Petronio and Lara Petrusevych, who opted for a minimalist approach.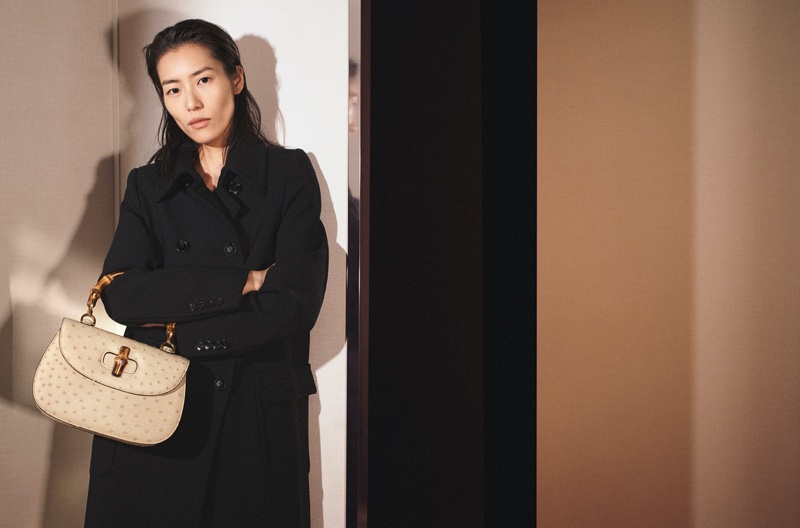 The shoot features minimal makeup by Thomas De Kluyver and undone hair by Paul Hanlon, giving the campaign an effortless and natural vibe that complements the timeless appeal of the Bamboo 1947 bag.