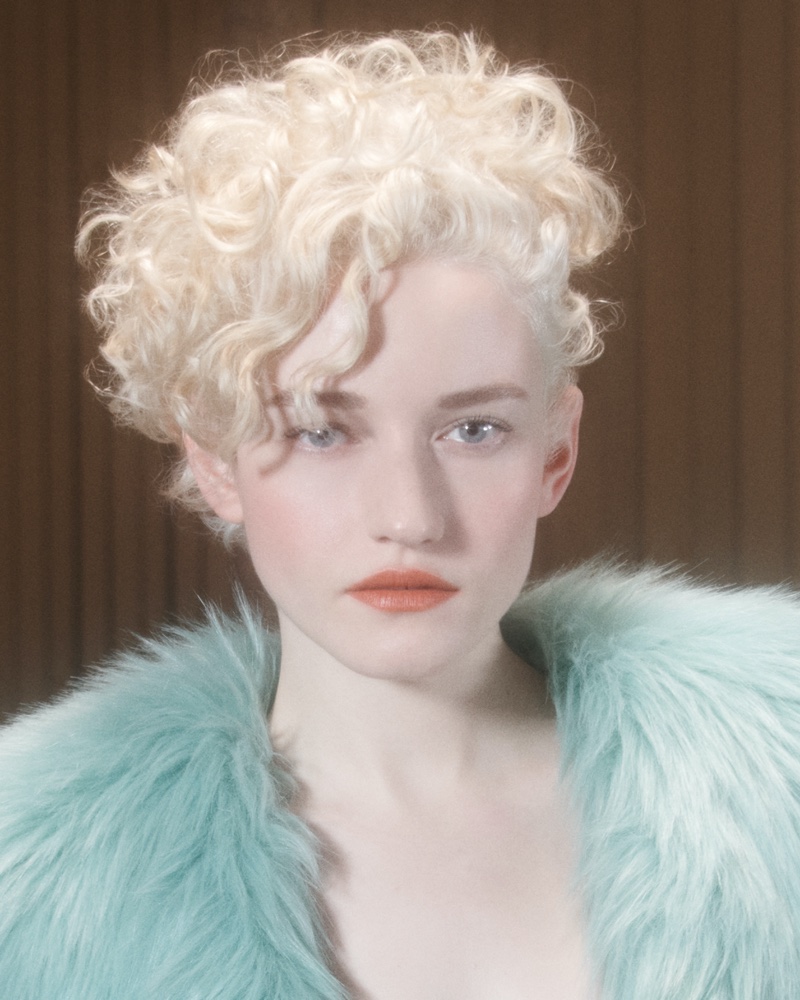 The Gucci Guilty fragrance campaign gets three new faces. The iconic fashion house taps none other than actress Julia Garner, actor Elliot Page, and musician A$AP Rocky. Shot by Glen Luchford, the campaign is a true visual feast, with the trio striking a pose against a mirrored backdrop.
Gucci Guilty Fragrance Campaign – 2023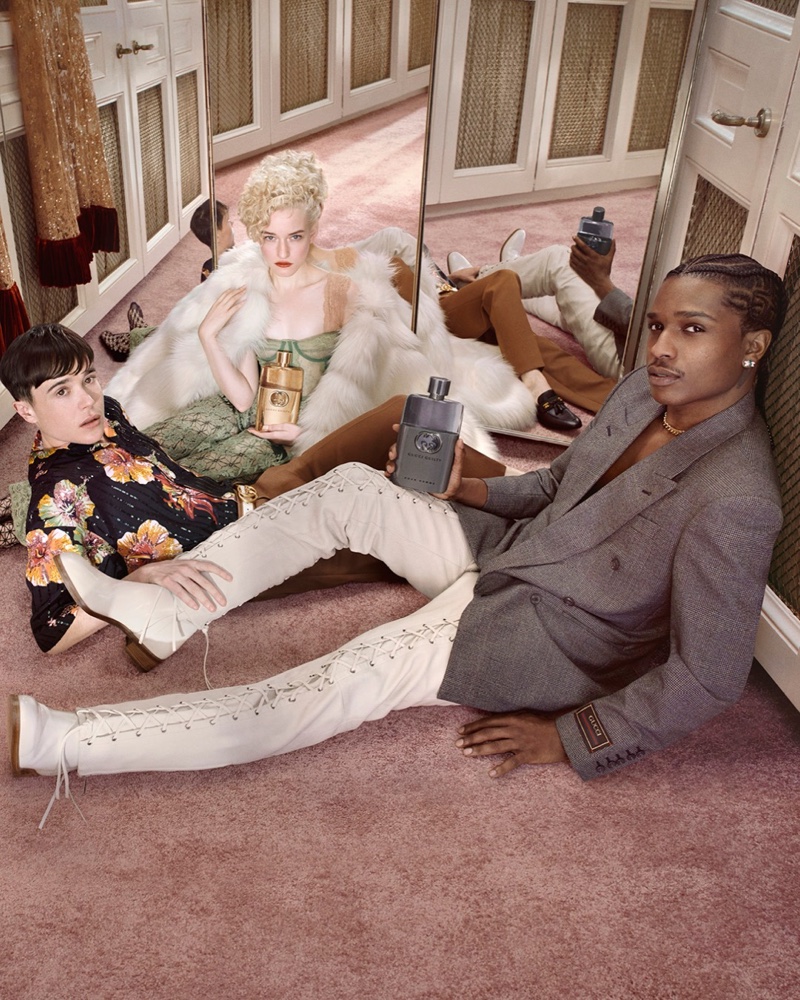 A$AP Rocky looks suave and sophisticated in his lace-up pants and tailored jacket, while Julia Garner exudes elegance in a faux fur coat and lingerie-inspired dress. Elliot Page shows his fashion-forward style in a floral print shirt, logo belt, and brown trousers. Together, they make a seriously stylish trio for the Italian label.
It's no wonder that the talented Julia Garner and her two co-stars also attended the Gucci fall-winter 2023 runway show held in February. This blonde star of Ozark is truly a force to be reckoned with, and we can't wait to see what she and Gucci have in store next.
Gucci Guilty Commercial
But the Gucci Guilty commercial is more than just a celebration of fashion and beauty. It's also an ode to self-acceptance, friendship, and love in all its forms. Through a story of tenderness, imagination, and curiosity, Rocky, Garner, and Page embody the true essence of the Guilty fragrance.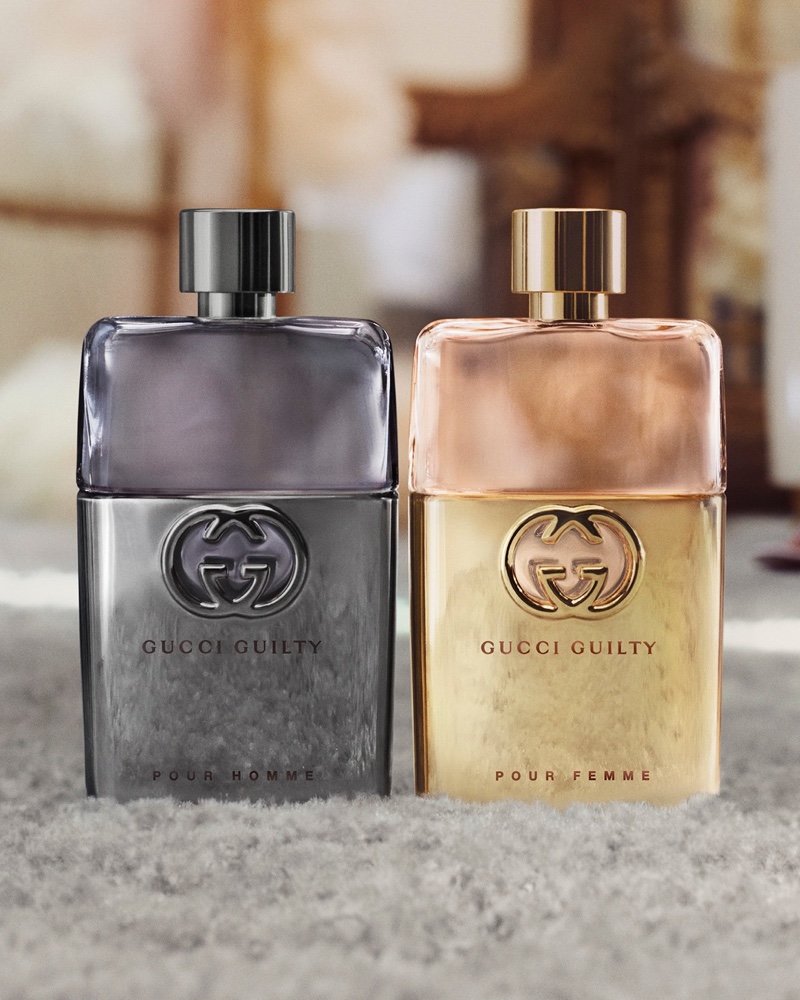 And what a fragrance it is! The Guilty Eau de Toilette for women is a warm floral scent with notes of lilac, peach, raspberry, mandarine, and patchouli. Packaged in a rose gold bottle with the iconic interlocking G at the front, this warm scent is luxurious.