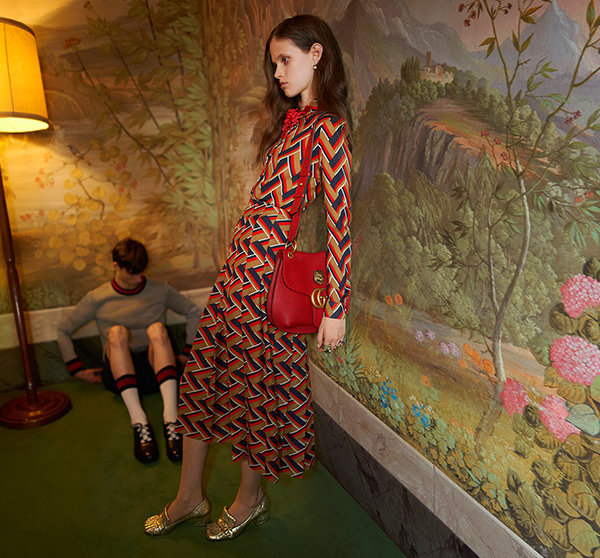 Gucci's Alessandro Michele has been winning over the fashion world with his takeover of the brand since early 2015. But it appears that one group is not a fan of the Italian label's new direction–more specifically, the brand's cruise 2016 campaign. According to the New York Times, the UK's Advertising Standards Authority ruled that two images were not appropriate for public consumption. One image featured a model posed against a wall with an "elongated torso" and thin waist. In addition, another image of a model in a yellow jacket and skirt showing slim legs was also called into question.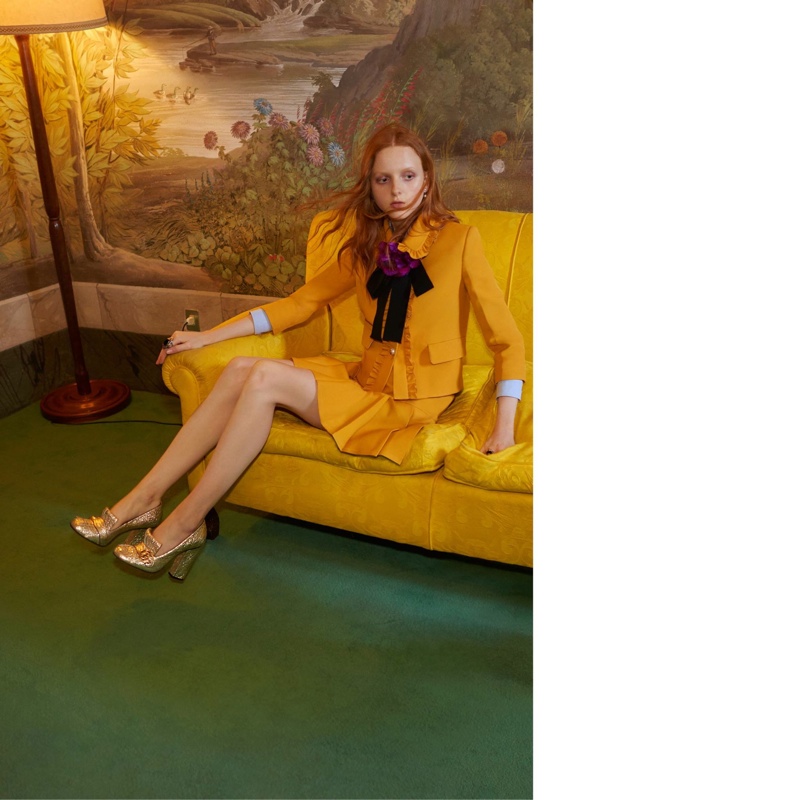 The stills appeared at the end of the cruise campaign film directed and photographed by Glen Luchford. The ASA ultimately ruled that the images were "irresponsible" with the models looking "unhealthily thin". For Gucci's part, the label responded by communicating that the models were covered and there were no visible bones on display. Gucci also indicated that determining whether the models were unhealthy or not is a subjective matter.
Despite this, the ASA ruled against the campaign. The decision means that Gucci can not use the images in any advertisements in Britain. This is not the first time that the ASA has ruled against a major fashion house. In the past a Saint Laurent campaign photographed by Hedi Slimane, and a Tom Ford ad featuring a naked Cara Delevingne were deemed inappropriate.