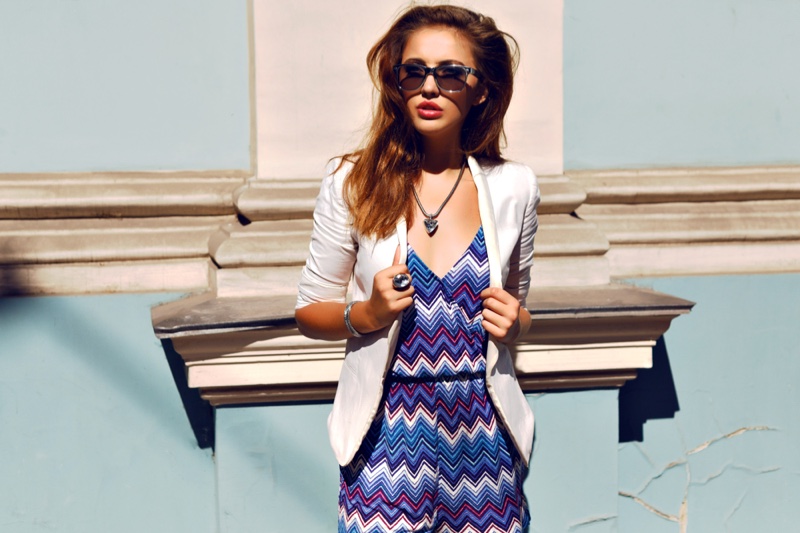 Getting dressed should be easy, yet many of us struggle to find the right outfit for longer than we should. Having a go-to outfit to slip into helps you get out the door fast when you need to move forward. Rompers are an easy-going way to look great and get dressed in less than a minute when you have to run. Discover five reasons why every woman needs flattering rompers in her wardrobe.
One-Step Dressing
Anyone who had to hunt around for a shirt to match bottoms understands the stress of wearing several pieces to get dressed. A romper is a one-piece outfit with no other accessories required. All you need is underwear and shoes to get a fabulous outfit together in just seconds. Take a few minutes to see it at Filly Flair and check out the wide variety of looks you can achieve by simply slipping into a pretty romper.
Effortlessly Go From Day to Night
With a full array of styles and colors to choose from, rompers fit into almost any situation. Rompers that resemble sundresses work well at the office or happy hour after work. From black to floral patterns, rompers are a perfect way to look your best at picnics, parties, clubs, restaurants, and any other place you go. Add different makeup and accessories to transform a day look into a glamorous nighttime one.
Freedom of Movement
Anyone who wore a dress to an outdoor event recognizes their limitations. Trying to bend, run, and do cartwheels in a dress is nearly impossible without causing an uproar. A romper offers the same feminine look with total freedom of movement. Because the romper is actually shorts, you can get active without worrying about revealing your underwear and being embarrassed. Instead of sitting around, you can get into the action and have fun when you wear a romper.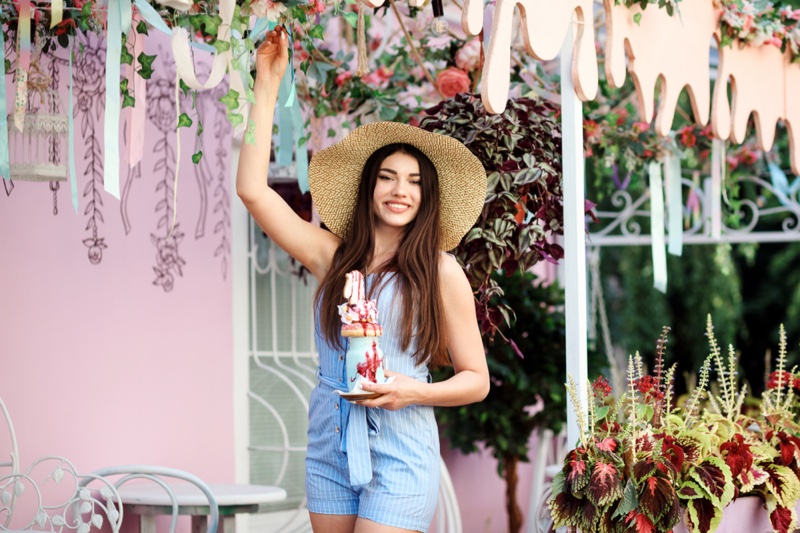 Total Comfort
Comfort is key when it comes to living well and feeling your best all the time. Fussy styles might look fabulous, but they are torture to wear all day. A romper is dressy without being annoying and uncomfortable. The loose fit and soft materials make it an ideal choice when you want to look amazing and still feel at ease. Instead of fidgeting with your outfit, you can focus on what you want to do with the day.
Flattering for Every Figure
Fortunately, there are a wide variety of styles and colors when it comes to rompers. Some are short while others are longer. Rompers also have long over-skirts for a trendy feel that seamlessly goes from day to evening. Sleeveless designs show off fit arms, while longer sleeves camouflage heavier ones. Wear a belt to create a waistline if you have an apple shape or choose a romper that fits loosely for an airy feel on the hottest days. No matter what your figure or fashion preferences, it's easy to find a romper that makes you look fantastic.
The days of hunting for shorts and shirts that match are over. Wearers can also wave good-bye to short dresses that makes them feel self-conscious when bending. Get the best of both worlds by wearing beautiful rompers in a rainbow of colors. Enjoy freedom of movement with the look of a sundress and the comfort of your favorite pair or shorts. Choose the easy-going outfit you can wear for work or play and always look gorgeous.