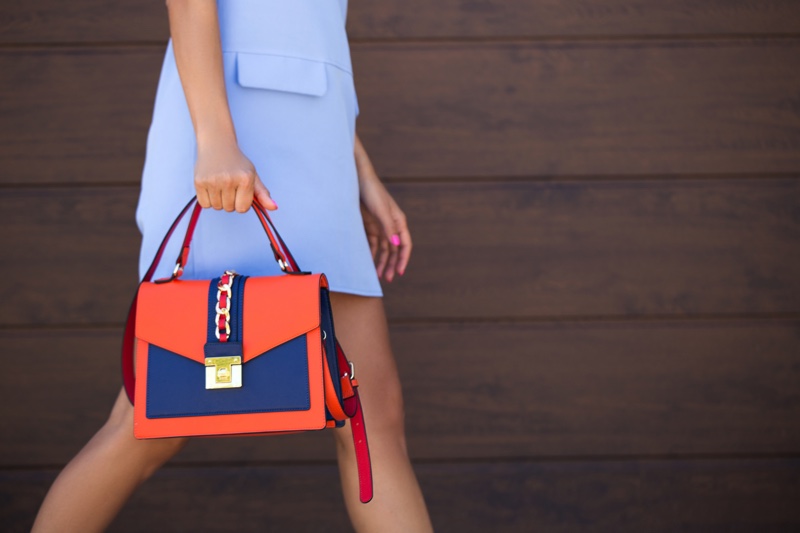 Many accessories accompany your wardrobe, but some are more beneficial than others. This applies to both men and women, but the following list will look at the most important piece for any attire. One great thing about accessories is that they do not break the bank. You can find great items at any price point. You need to know where to look.
So what are the most important accessories? To make it simple, here is a list of the top five pieces every wardrobe should have:

The Handbag Or Satchel
There is a reason why carrying around a bag is so popular among women (and now men). It allows you to hold anything and everything you need throughout your day without having it in your hands. This may be something as simple as keys, your phone, coupons for FASHIONPHILE, and more. You can find many different shapes, colors, sizes, and styles of bags. So it is completely up to you which one you prefer. They are perfect for everyday wear as well as special occasions.
Having expensive and luxurious bags doesn't mean you're at the height of fashion. In fact, many people who value their signature style are no longer investing in luxury brands just because of a name. Those who are living a sustainable lifestyle would shy away from the use of animal skin. It is quite possible to create a unique look with a good genuine leather alternative. If you want to follow conscientious fashion trends and stand out at the same time, there are many designer vegan tote bags that are stylish and practical accessories that can hold everything you need. When choosing your bag, be sure that it is something that you can use to access everything inside. You don't want to have to dig through various compartments in your bag to find what you are looking for!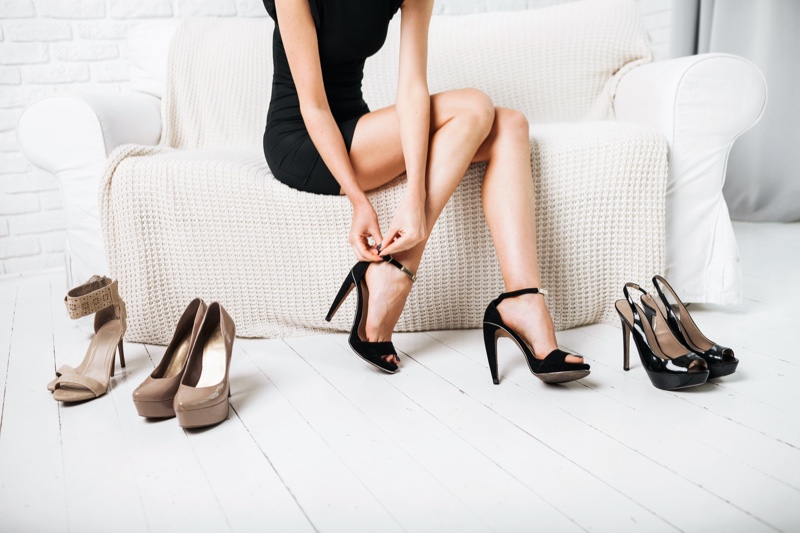 The Shoes
This accessory is so crucial because it goes with every piece of clothing in your wardrobe, not only completing the outfit but also making you look taller or shorter depending on the heel height or style. You want your shoes to match your outfit, but if they do not, the safest thing would be to go with black or basic brown colors. Another tip for this accessory is that many people like carrying around flats daily because they are easy and comfortable to walk around in all day. They are also lightweight and easy to pack in your bag, so you can slip them on or off while going from one meeting to another. However, if you feel like wearing heels all the time, then do what makes you happy. Remember that wearing heels when they aren't necessary can be tough on your feet and back because of the added pressure placed on your body.
Statement Jewelry
Statement jewelry can add something special to an outfit that is simple or basic looking without much color variation. It will tie in a scarf, dress, tank top, polo shirt, etc., by matching it with a necklace or earrings. Of course, how many types of statement necklaces there are is up to you, whether you like just wearing one-piece or having them layered together to create a bold look. You can also wear statement earrings if that is something you prefer, but keep in mind that they may be more of an inconvenience than smaller earrings. Additionally, men can wear either statement necklaces or bracelets.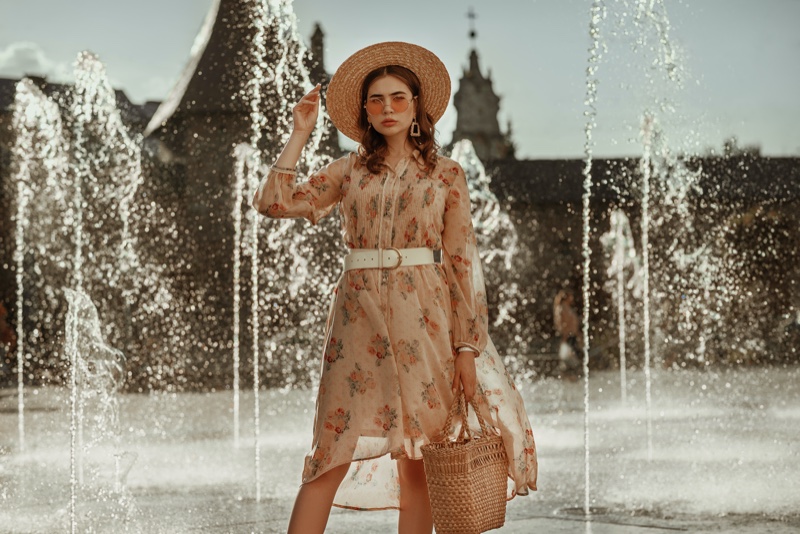 The Belt
Belts are another great accessory because not only do they tie in with several pieces of your wardrobe, but they can also change the way you look depending on how tight or loose you adjust it to be. For example, wearing a slim belt will make you appear smaller around the waist, while loosening it up will give the opposite effect. And if you like belts, but it feels like there are never enough holes to accommodate your changing weight throughout the seasons, then move along to corset belts. These types of belts allow you both to lose and gain weight without replacing them all the time. They also come in different lengths, which means that even if your pants or skirts don't precisely fit anymore, then wear leggings or tights underneath for a tighter fit.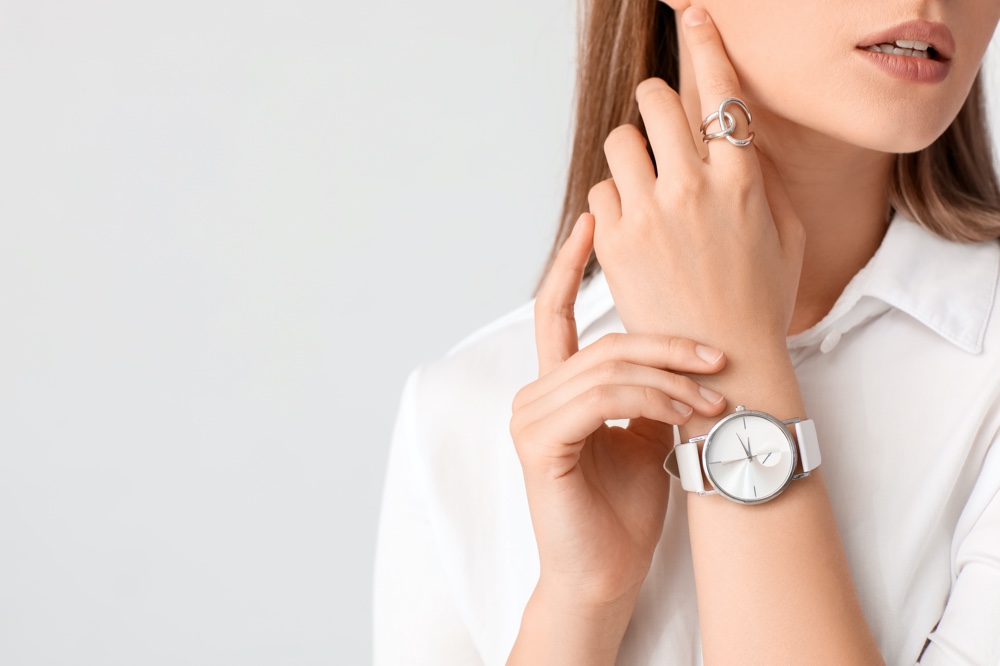 The Watch
Having the proper time displayed on your wrist at all times has become so important in today's society because it saves us from always using our cell phones. Instead of pulling out another accessory for this job (and looking too busy), you can glimpse at a watch. Whether you wear a watch every day or only when dressing up, it will come in handy and not go unnoticed by people around you. It is also another accessory that can tie in with your outfit. For example, you could have a classic leather strap with a simple design or something unique and flashy, depending on what kind of style you are going for. Just be sure not to go overboard by wearing too many accessories at once because it will look excessive and take away from the focus of one piece.
The next time you're looking at all of your clothes, wondering what accessory will complete your outfit, think about these things first before spending money on anything else. Now you should know all the important fashion accessories that everyone should have in their wardrobe. However, these are not meant to be limited. You can always wear more than one of these pieces at once if you wish! Remember that every accessory has its benefits and disadvantages, so assess the situation before deciding what looks best with your outfit. You won't regret it—you'll look like a million bucks without having to spend nearly as much.