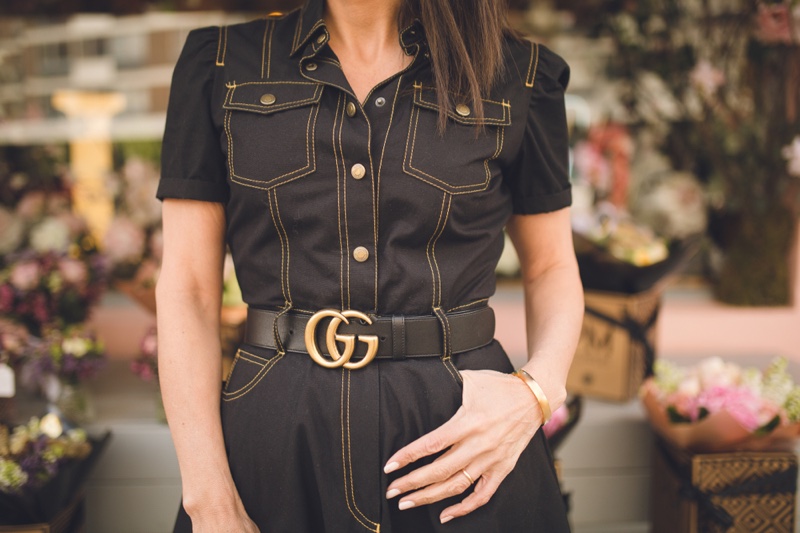 Are you considering buying a Gucci belt either for yourself or as a gift for someone? Today, there are many options from which you can choose with these belts, and that means it is not always easy to know which one will be right for you. Let's get a closer look at the most important things that should be considered when you are choosing a Gucci belt.
Your Plans for the Belt
Are you buying a belt for yourself or are you buying for someone else? The answer to this question is very important, as it can help to determine all of the other decisions that you have to make regarding the belt. When buying for someone else, you can't let your aesthetic style be a factor in the purchase. You have to consider what that person likes and what will work best for their style and wardrobe.
For example, you might love the idea of having a flashier GG buckle with a light-colored leather. However, the friend you are buying the belt for may prefer a simple black belt with the iconic gold GG logo. When buying for a friend, always think about what they will like the best even if it doesn't quite match your style choices.
You should also consider how often you plan to wear the belt and the type of clothing that you would like to wear. After all, you want to be sure that the Gucci belt matches other items in your closet unless you plan to buy other new pieces for your wardrobe.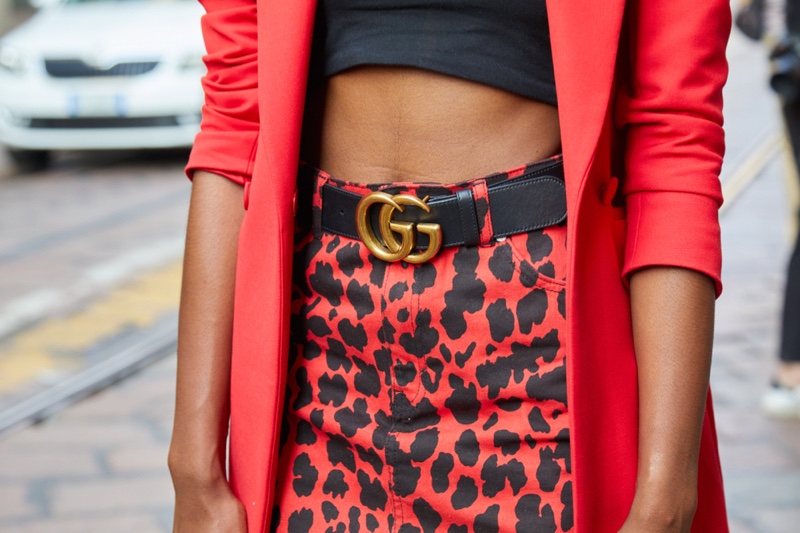 The Color
Today, there are many colors available for Gucci belts for women and men. You can find the aforementioned black belt with the gold GG buckle, as well as different colors and styles of leather, and various materials. It is possible to find a color and style of belt that will match quite well with just about any type of outfit that you might have.
Whether you want to wear the belt with some simple jeans and a nice t-shirt, or you are looking for a belt that you could cinch around a dress, there are some great color and style options available. From black and brown to white, beige, and more, it should be possible to find a belt color that you love.
You can't just rush into a decision when you see a Gucci belt that you like. Instead, make a note of it and look at some of the other options available, just to be sure that you are choosing the right belt. Take your time to find the belt that will be perfect and that will meet your stylistic needs.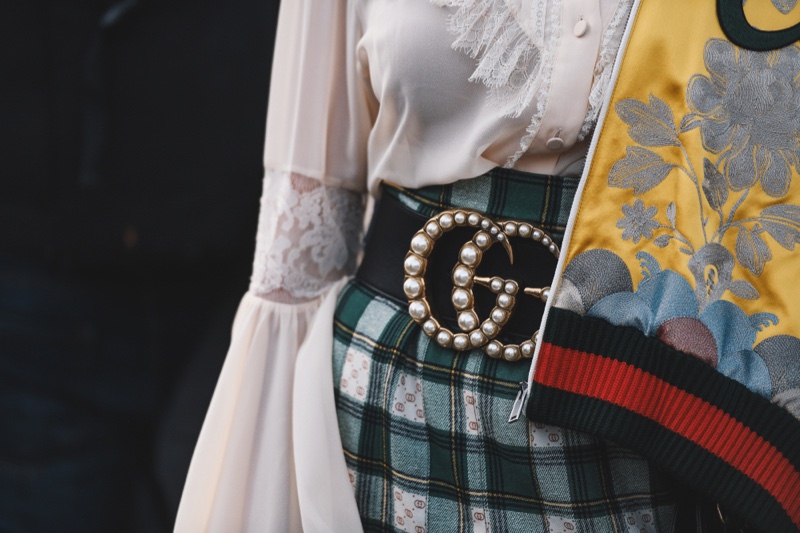 The Buckle Style
Of course, the color and material are certainly not the only things that you have to consider when you are buying a Gucci belt. You also have to think about the style of the belt buckle. This includes the color of the buckle. Gold tends to be the most common and popular option, but there are plenty of others. Whether it is the G buckle, the GG logo, or even a GG buckle with a snake replacing one of the Gs, you will find options that can work for your needs and your style.
The Size and Width
Naturally, you want to be sure the belt is long enough to properly fit around your waist. It should not be too short, nor should it be too long. Always double-check the size to be sure you are buying appropriately. This is true whether you are buying the belt for yourself or someone else. Just be careful trying to find out the belt size of your friends!
In addition to the length of the belt, you also need to consider the width. How wide is the belt? Different widths work well with different types of clothing. You might find that you want to have a couple of different Gucci belts that have somewhat different styles in terms of the width, color, and buckle. This way, you will always have a belt that matches just about anything.
Gucci belts for women and men will never truly go out of style. With the variety of options available, you can have multiple belts that can go perfectly with many different pieces in your wardrobe. If you are interested in finding a quality Gucci belt or some other great accessories, make sure that you take some time to check out Label Society to see what is available.